Faça uma busca visual e encontre o que deseja no THECAB: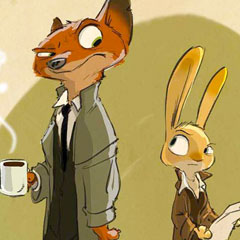 Byron Howard, diretor do filme Zootopia, atualmente em produção pelo estúdio Walt Disney Animation, vem compartilhando em sua conta no Twitter vários desenhos que mostram os personagens de Zootopia, principalmente Nick (raposa) e Judy (coelho), em diversas situações e em diferentes estágios de desenvolvimento. Bem legal! Siga @ByronPHoward para acompanhar suas atualizações. .. For English Readers Nice Drawings...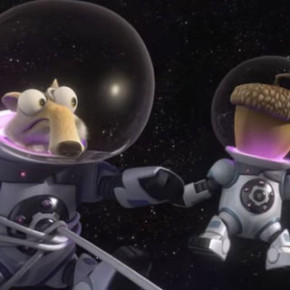 O estúdio Blue Sky liberou recentemente o curta  "Cosmic Scrat-tastrophe" , que traz mais uma vez as loucas aventuras do esquilinho "Scrat".  O curta é uma promoção para o próximo filme da franquia "Ice Age",  Ice Age: Collision Course, que estará nos cimemas em julho de 2016. ….. For English Readers Watch the short Ice...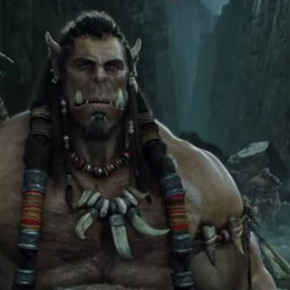 Foi lançado na última sexta-feira o trailer oficial do filme Warcraft – The Beginning, dos estúdios Blizzard e Legendary Pictures, que estréia nos cimemas em junho de 2016. Confira! . For English Speakers Warcraft The Beginning – Official Trailer Released the first official trailer of the film Warcraft – The Beginning, from...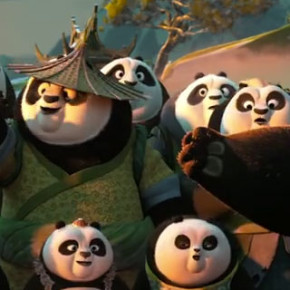 Acabou de ser lançado o trailer oficial #2 do filme Kung Fu Panda 3, da DreamWorks e 20th Century Fox, que estreará nos cinemas em janeiro de 2016. Confira! .. For English Speakers Kung Fu Panda 3, official trailer #2 Just released the official trailer #2 of the movie Kung Fu Panda 3,...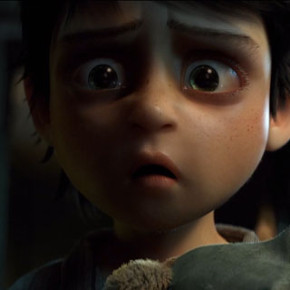 La Noria é um filme de terror em animação dirigido por Carlos Baena, um veterano animador do ILM, Laika e Pixar, e também cofundador do Animation Mentor.  Pelos últimos três anos ele vem trabalhando exclusivamente nesta produção, e conseguiu juntar uma equipe com nomes como Alex Pardee, Pascal Campion, Dave Correia, Helen Chen, Michael Kutsche, Headless Productions, entre vários outros. O time pretende finalizar...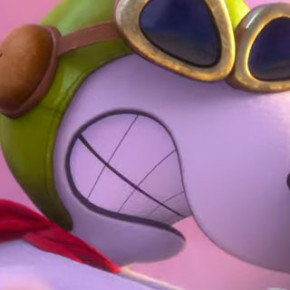 Veja agora o trailer final do filme The Peanuts Movie (Snoopy & Charlie Brown), da 20th Century Fox, que estréia nos cinemas americanos em 6 de novembro (14 de janeiro aqui no Brasil). O filme está sendo produzido pelo estúdio Blue Sky (Rio, Epic, Ice Age, Horton).  Não deixe de conferir também o video "Art of Dreaming...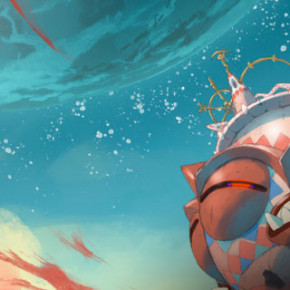 Seguem abaixo vários cenários criados pelo artista Yann Le Gall para SIDERA, sequência animada que faz parte do filme Lou, journal infime.  Visite o blog do artista e conheça mais sobre sua carreira.  Tem ótimos trabalhos! Mais conteúdo de SIDERA, incluíndo artes de Fabien Mense, Bill Otomo e Gobi você pode ver nos posts...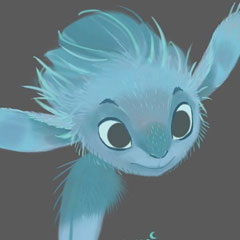 Em destaque hoje várias artes criadas para o filme Mune, o Guardião da Lua,  dirigido por Alexandre Heboyan e Benoît Phillipon.  Os trabalhos são de Aurélien Predal, que foi production designer de Mune entre 2008 e 2011.  Confira!   For English Speakers Arts from the film Mune, by Aurélien Predal Featuring today,...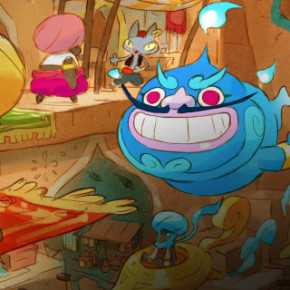 Hoje destacamos as artes de Bill Otomo e Gobi (Baptiste Gaubert), do Catfish Deluxe, desenvolvidas para o projeto cross-media "Abraca", da produtora francesa Ankama.  Segundo os artistas, esse trabalho foi desenvolvido há aproximadamente 2 anos.  Mais informações no tumblr oficial do Catfish Deluxe. For English Speakers Arts from...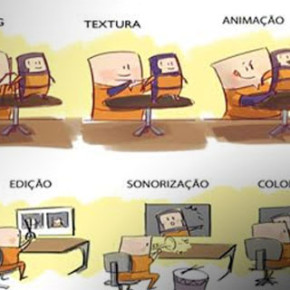 . . Se você ama o mundo da animação 3D, é fã de carteirinha dos filmes da Pixar e vive buscando formas de descobrir o que há por trás dos bastidores, bem-vindo ao clube! João Boldrini, Diretor da MELIES, preparou um conteúdo pra lá de especial pra te contar um pouquinho sobre o Processo de Produção...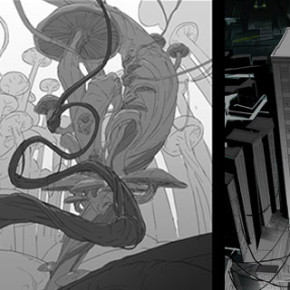 Foi em meados de 2013 que publicamos aqui as primeiras artes de Motorcity, seriado produzido pela Titmouse Animation e exibido no canal Disney XD. Hoje trazemos mais um pouco da arte criada para esta produção.  O artista responsável pelos incríveis cenários abaixo é Roger Oda, que também trabalhou em seriados como Turbo Fast e Randy Cunningham (Titmouse), Cleveland Show (Fox Television Animation) e outros. Atualmente Roger é...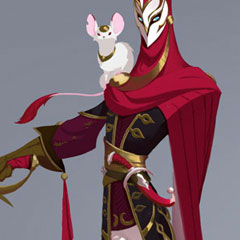 Abaixo trazemos várias concept arts bem bacanas criadas para o game Gigantic, free-to-play desenvolvido pelo estúdio Motiga. Os trabalhos foram postados nos blogs de Vinod Rams e Devon Candy-Lee, ambos senior concept artists do estúdio. Várias das concepts de Vinod Rams fazem parte da série de videos do "Clash Course" disponíveis no Gigantic Official Game Channel. Confira! ...