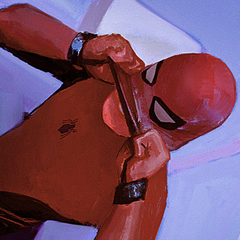 A fornecedora de mentoria em educação de arte online líder no mercado está de volta com novos cursos e a novíssimo programa Storytelling Electives Track, para artistas que buscam um desenvolvimento complementar para lançar suas ideias de IP (Propriedade Intelectual). Para profissionais interessados no auxílio para pagamento dos seus cursos, conheça abaixo as oportunidades de "Employer-Sponsored...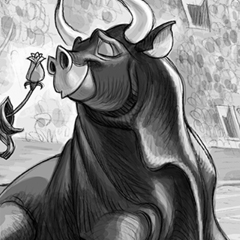 Hoje damos destaque aos belos trabalhos de desenvolvimento visual feitos pelo artista Peter Chan para o filme Ferdinand, do Blue Sky Studios. Em seu portfolio ele também monstra suas criações para outros filmes, como The Box trolls, Rio 1 e Rio 2, Antz, Monsters University e mais. Dê uma conferida!
Faça uma pesquisa visual do assunto desejado:
Há algumas semanas fizemos um post destacando alguns trabalhos feitos pelo artista José Manoel Fernandez Oli para alguns filmes do Blue Sky Studio. Hoje mantemos o mesmo formato, mas desta vez destacando trabalhos de Aidan Sugano, outro grande artista que tem feito incríveis trabalhos também para o Blue Sky. Não perca a...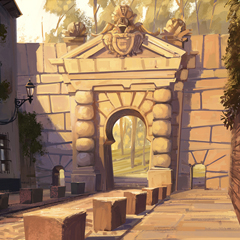 Hoje trazemos alguns trabalhos muito legais criados pelo artista Luis Mejía para o filme Tadeo Jones 2, el Secreto del Rey Midas, do LightBox Animation Studio. Luis é atualmente Senior Layout & Background Artist no The SPA Studios, em Madrid, e visitando seu portfolio você pode ver também várias artes do primeiro filme...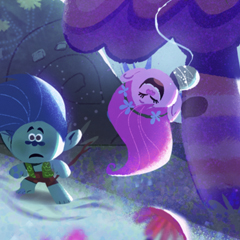 Trazemos hoje algumas artes bem legais criadas pelas irmãs e visual development artists Elena e Olivia Ceballos (EliOli) para a série Trolls: The Beat Goes On!, da Netflix. Abaixo você vê primeiro algumas artes bem iniciais do desenvolvimento e, na sequência, backgrounds criados para o trailer oficial. Visite o tumblr ou o Instagram para conhecer...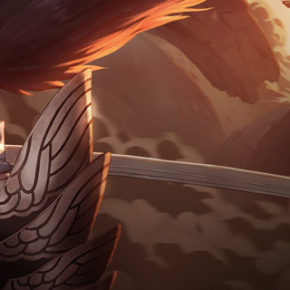 Faltam apenas 2 semanas para o fim do período de matrículas do inverno 2018 na CGMA, a escola de arte online líder de mercado. A CGMA vem fornecendo uma rota acessível em treinamento interativo para estudantes de todo o mundo por quase uma década. Profissionais de aclamados estúdios estão entre o crescente corpo de alunos, juntamente...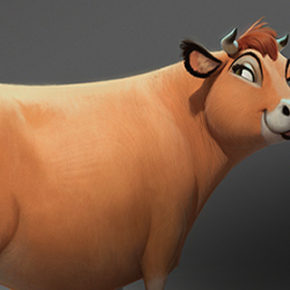 Hoje nós trazemos aqui mais um pouco do talentoso artista José Manoel Fernandez Oli, que por muitos anos vem criando incríveis trabalhos para filmes do estúdio Blue Sky, como Ferdinand, The Peanuts Movie, Ice Age 6: Collision Course, e Rio 2. Não perca a oportunidade de visitar o site de Oli e conhecer outros...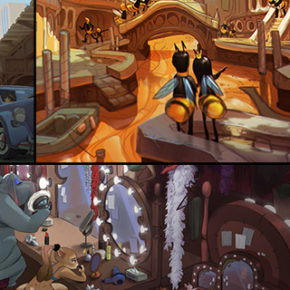 Como qualquer profissional da indústria de computação gráfica irá atestar, é infinitamente melhor mostrar do que falar! Esta é uma área com foco no visual, então é natural que a maneira mais efetiva de se comunicar é por imagens e não palavras. Isso é uma verdade também na CG Master Academy, onde o valor real...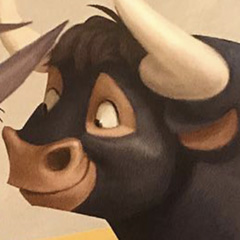 Hoje destacando algumas incríveis Concept Arts criadas pelo também incrível time de desenvolvimento do filme Ferdinand, do estúdio Blue Sky. Abaixo você vê trabalhos dos artistas Aidan Sugano, Mike Lee, Nathan Fowkes, Sang Jun Lee, Sergio Pablos e Vicki Saulls. Confira!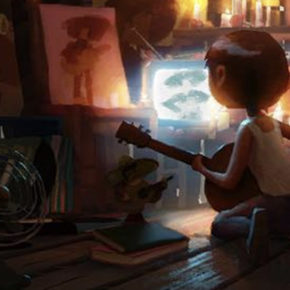 A artista Shelly Wan (Finding Dory, Inside Out, Monsters University e outros) compartilhou em sua conta no Instagram uma série de artes desenvolvidas para o filme Coco, dos estúdios Disney/Pixar.
Destacando hoje algumas artes de desenvolvimento criadas para Olaf's Frozen Adventure, curta de animação 3D dos studios Disney/Pixar, exibido junto com o filme Coco. As primeiras imagens que você vê abaixo são do artista Armand Serrano, publicadas recentemente na sua página do Facebook. A segunda parte foi publicada originalmente no site "Oh my Disney". São incríveis!...
Trazemos hoje mais um pouco da arte produzida pelo time de desenvolvimento do filme Coco, dos estúdios Disney-Pixar. Abaixo você confere os trabalhos de character design da artista Zaruhi Galstyan, publicados originalmente em sua conta do Instagram. Confira!