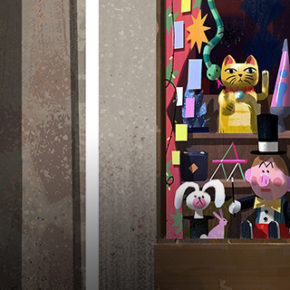 Hoje destacamos os ótimos trabalhos criados para "Revolting Rhymes", um curta de animação produzido por Magic Light Pictures e TriggerFish Animation Studio para a BBC. Indicado em 2018 ao 90th Academy Award, o filme é uma adaptação do livro de Roal Dahl, ilustrado originalmente por Quentin Blake.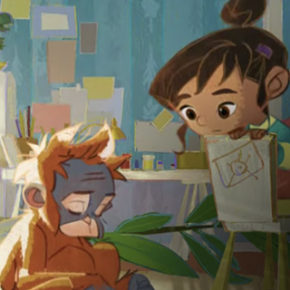 "There's a Rang-Tan In My Bedroom" é um comovente curta de animação produzido pelo Passion Animation Studios para o cliente Greenpeace. Lançado em agosto passado, o filme denuncia o desmatamento das florestas para a retirada de óleo de palma, usado em dezenas de produtos industrializados. A produção recentemente ganhou o primeiro lugar no 46th Annie Award como...
Faça uma pesquisa visual do assunto desejado:
Hoje destacamos vários trabalhos de concept art criados por Till Nowak para o filme Black Panther, do Marvel Studios. Em seu portfolio o artista  também apresenta trabalhos produzidos para os filmes Thor Ragnarok, Guardians of the Galaxy e outros. Confira!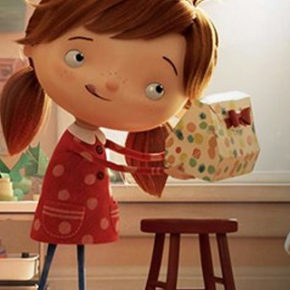 Divulgado recentemente o trailer oficial de  "The Most Magnificent Thing", primeira incursão do estúdio Nelvana (Bravest Warriors, The Backyardigans, Hotel Transylvania The Series, Mysticons, Babbar) no segmento de curtas de animação em CG. O filme é adaptado do premiado livro infantil da autora e ilustradora Ashley Spires, publicado por Kids Can Press.  Visite o website official para ter todas as informações e atualizações...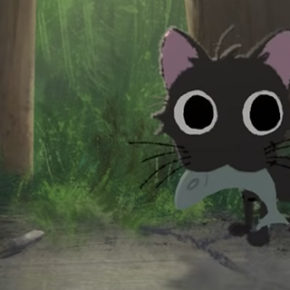 Destacando hoje Kitbull, um curta de animação da Pixar SparkShorts dirigido por Rosana Sullivan e produzido por Kathryn Hendrickson. Emocionante! Confira: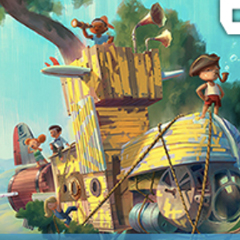 As matrículas para as turmas de Abril na CGMA estão abertas! A CGMA está aqui para ajudar artistas a se conectarem com profissionais da indústria e oferecer educação em arte que permita desenvolver seus portfolios sem gastar centenas de milhares de dólares. CG Master Academy é uma empresa formada por profissionais da área que buscam garantir que...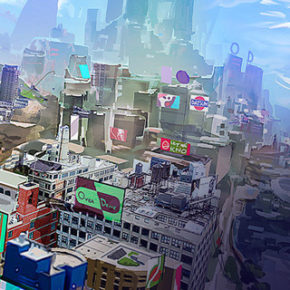 Destacando hoje os incríveis trabalhos de concept art produzidos pelo artista  Vaughan Lin para o Game Sunset Overdrive, de propriedade da Insomniac Games. Visite o portfolio do artista para ver a galeria completa de trabalhos profissionais e pessoais.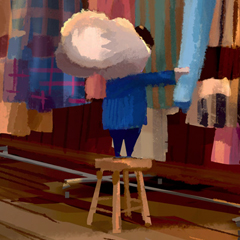 Aurélien Predal tem em seu website ótimos designs criados para o filme "Sing", do estúdio Illumination Entertainment. Aproveite e visite também todo o seu incrível portfolio , que inclui artes para os filmes Hotel Transylvania 2,Hotel Transylvania 3, Mune, Early Man, A Monster in Paris, Penguins of Madagascar, Popeye, Despicable Me e outros, além de lindos...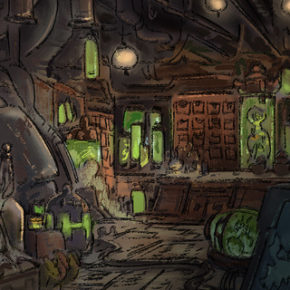 O artista Scott Watanabe (Big Hero 6, Zootopia) compartilhou em seu Tumblr  alguns desenhos bem legais que criou na fase de produção do filme "Ralph Breaks the Internet", do Walt Disney Animation Studio.  Confira!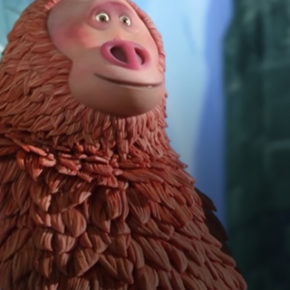 Laika Studios (Kubo and the Two Strings, Paranorman, The BoxTrolls, Coraline) e Annapurna Pictures (Vice, Destroyer, Joy, American Hustle, Her) divulgaram ontem o trailer oficial #2 do filme "Missing Link", que estará nos cinemas a partir de 12 de Abril. Confira! Para mais informações, visite o site oficial da Laika.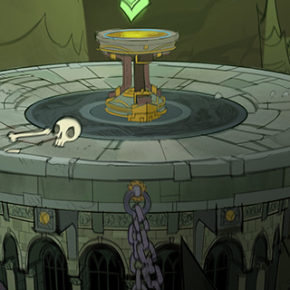 Em destaque hoje os ótimos trabalhos criados pelo artista Mike Yamada (Inner Working, Big Hero 6, Kung Fu Panda 2) para o filme Ralph Breaks the Internet, do estúdio Walt Disney Animation.  Visite o portfolio de Yamada para conferir todos os seus trabalhos pessoais e profissionais.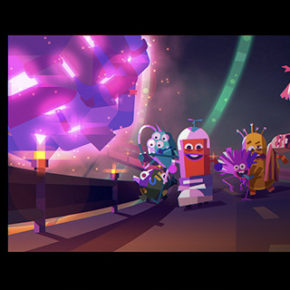 Trazemos hoje como destaque o filme publicitário "The Bad Ideas", produzido pela Vetor Zero e dirigido pela Alton Animation para o cliente "CCR". Abaixo você confere os belos trabalhos realizados nas diversas etapa de desenvolvimento (colorscript, character design e lineup, environment design e animatic).  Ao final, não deixe de ver os créditos completos, mostrando toda a talentosa equipe que...