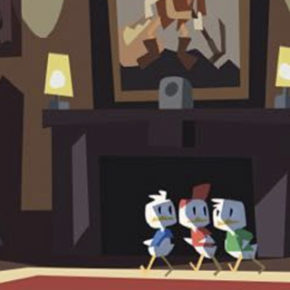 Hoje vamos compartilhar uma bela seleção de color keys criadas pelo artista  Josh Parpan  para o seriado DuckTales, do estúdio Disney. As imagens não são lá tão novas, mas ainda assim vale a pena compartilhar.  Vão trazer mais uma contribuição bacana para a nossa galeria DuckTales. Se você ainda não viu nenhuma delas, aproveite a oportunidade...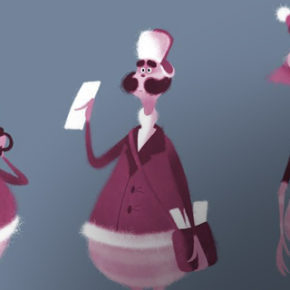 Compartilhamos hoje uma seleção de character designs que o artista Nikolas Ilic criou para o filme The Grinch, do estúdio Illumination Entertainment. Você pode ver muito mais trabalhos visitando website e instagram do artista. Confira!
Faça uma pesquisa visual do assunto desejado: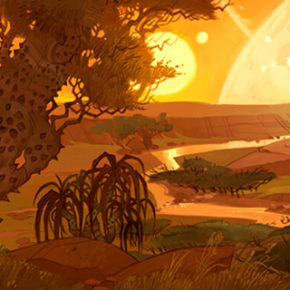 Foi lá em 2013 e 2014 quando compartilhamos pela primeira vez as incríveis artes divulgadas por alguns artistas - também incríveis - que trabalharam no time de arte do Game Wildstar (encerrado em 2018), produzido pelo Carbine Studios.  Um desses artistas era Cory Loftis (Frozen Wreck-It Ralph, Zootopia), que recentemente atualizou sua página no Artstation com diversas...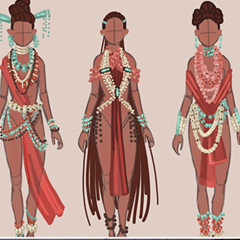 A amostra de estudantes das turmas de Inverno 2019 representa o que há de melhor e mais recente produzido por alunos da CGMA. A CG Master Academy é líder em mentoria de educação de arte online, com mais de 100 cursos ensinados por experientes artistas da indústria. Isso significa que estudantes realmente interessados em adquirir as...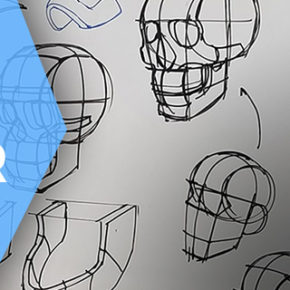 O período de matrículas do "Spring 2019" na CGMA se encerra em 2 semanas! A CG Master Academy tem oferecido educação em arte online por quase uma década. Experientes profissionais das áreas de Arte, Games e VFX são recrutados pela escola para liderarem os cursos com duração de 6 a 10 semanas. Esses artistas também estão...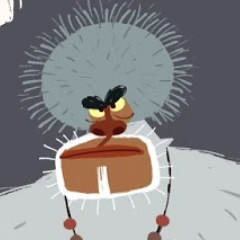 Mais uma vez temos o prazer de trazer aqui uma ótima seleção de artes criadas para o filme Smallfoot, desenvolvido por The Spa Studios e distribuído por Warner Animation Group (WAG). Dessa vez destacamos os trabalhos do character designer Daniel Fernández Casas. Visite o portfolio do artista e confira todos os seus trabalhos.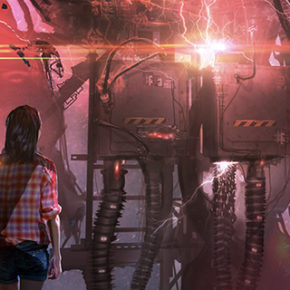 Trazemos hoje uma seleção de artes produzidas por Shane Baxley para Bumblebee (2018), filme do Paramount Pictures dirigido por Travis Knight (Kubo and the two strings). Visite o site de Baxley ou sua página no "Artstation" e confira todos os seus trabalhos, que incluem, além de concepts de filmes, também de veículos, props, environments e product designs. Bem legal! Confira: ...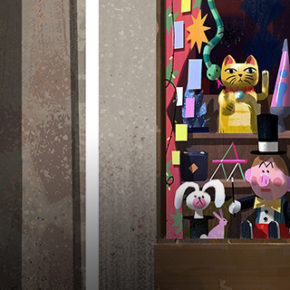 Hoje destacamos os ótimos trabalhos criados para "Revolting Rhymes", um curta de animação produzido por Magic Light Pictures e TriggerFish Animation Studio para a BBC. Indicado em 2018 ao 90th Academy Award, o filme é uma adaptação do livro de Roal Dahl, ilustrado originalmente por Quentin Blake.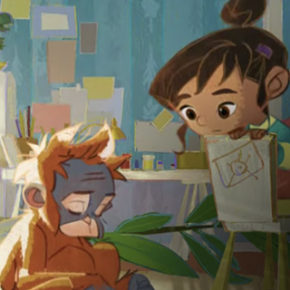 "There's a Rang-Tan In My Bedroom" é um comovente curta de animação produzido pelo Passion Animation Studios para o cliente Greenpeace. Lançado em agosto passado, o filme denuncia o desmatamento das florestas para a retirada de óleo de palma, usado em dezenas de produtos industrializados. A produção recentemente ganhou o primeiro lugar no 46th Annie Award como...
Hoje destacamos vários trabalhos de concept art criados por Till Nowak para o filme Black Panther, do Marvel Studios. Em seu portfolio o artista  também apresenta trabalhos produzidos para os filmes Thor Ragnarok, Guardians of the Galaxy e outros. Confira!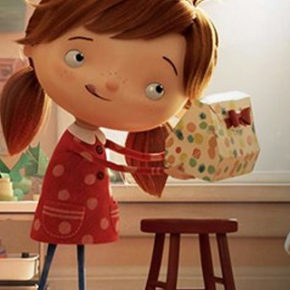 Divulgado recentemente o trailer oficial de  "The Most Magnificent Thing", primeira incursão do estúdio Nelvana (Bravest Warriors, The Backyardigans, Hotel Transylvania The Series, Mysticons, Babbar) no segmento de curtas de animação em CG. O filme é adaptado do premiado livro infantil da autora e ilustradora Ashley Spires, publicado por Kids Can Press.  Visite o website official para ter todas as informações e atualizações...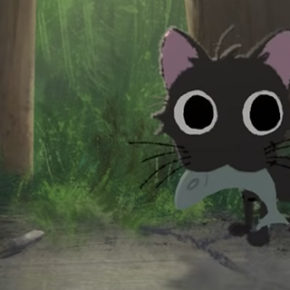 Destacando hoje Kitbull, um curta de animação da Pixar SparkShorts dirigido por Rosana Sullivan e produzido por Kathryn Hendrickson. Emocionante! Confira: