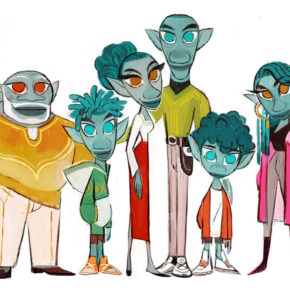 Temos hoje mais um post com ótimas artes criadas para o filme Onward, do Disney-Pixar Studios. A artista é Maria Yi, que atualmente trabalha na Pixar Animation. Ela também já passou pelos estúdios Sony Pictures, Warner Animation Group, Paramount, Blue Sky Studios, Laika e outros. Confira o website e siga a artista no Instagram....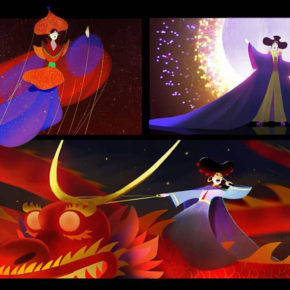 Hoje destacamos os trabalhos de Jeremy Baudry para o filme Over the Moon, produzido pelo Pearl Studio e transmitido pelo canal Netflix. Confira!
Faça uma pesquisa visual do assunto desejado:
O artista Christian Alzmann, Concept Design Supervisor no estúdio Lucasfilm, vem compartilhando no seu Instagram várias de suas criações para a série Star Wars "The Mandalorian", do estúdio LucasFilms. Você pode acompanhar "The Mandalorian", que está em sua segunda temporada, no DisneyPlus.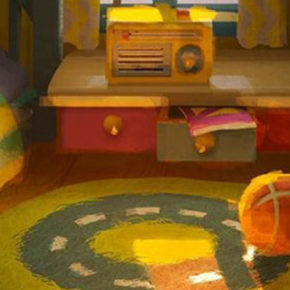 Trazemos hoje algumas ótimas peças de arte desenvolvidas para a série em animação GoGo Cory Carson, criada pelo Kuku Studios, com design de produção por Tonko House, e transmitida pelo Netflix. A série tem um ótimo visual e parece bem divertida para a criançada.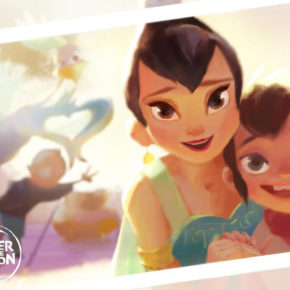 Destacamios hoje alguns dos ótimos trabalhos criados pelo artista Yuan Tian para o filme Over the Moon, produzido pelo Pearl Studio e transmitido pela Netflix. Confira!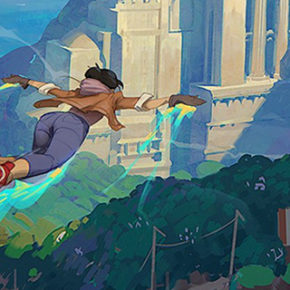 A CGMA sempre se esforça para oferecer aos artistas uma educação da mais alta qualidade por meio de cursos relevantes e com preços acessíveis. Como uma equipe fundada por artistas e para artistas, tem o compromisso de permitir que você "se torne um artista melhor, aprendendo com os melhores da indústria".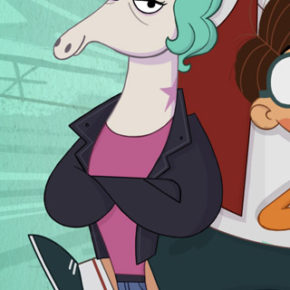 Destacamos hoje vários character designs criados para a série "Dorg Van Dango", produzido por Cartoon Saloon e Wildbrain, e transmitido por Nickelodeon. As artes que mostramos aqui são parte da galeria compartilhada no site da artista Esther Morales. Não seja tímido(a) e visite o site.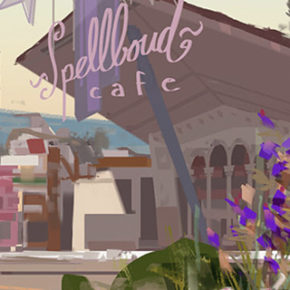 O artista Carlos Felipe Léon (Trolls, Penguins of Madagascar, The Lorax, Despicable Me, Mr. Peabody and Sherman, A Monster in Paris) compartilhou em seu website diversas imagens criadas por ele para o filme Onward, dos estúdios Disney - Pixar.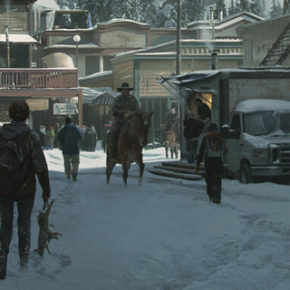 O jogo The Last of Us - Part II , produzido pelo estúdio Naughty Dog, foi finalmente lançado e, junto com ele, muitos trabalhos incríveis de grandes artistas que criam os conceitos que tanto gostamos. Hoje apresentamos os trabalhos de Florent Lebrun, que compartilhou em sua página de Artstation várias imagens criadas por ele...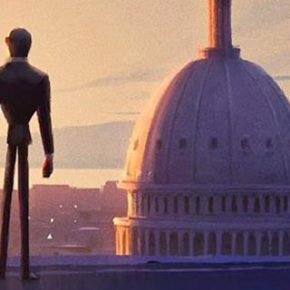 O artista Hyesung Park tem publicado em sua conta no Instagram várias artes (color keys) que criou para o filme Spies in Disguise, produzido por Disney Blue Sky Studios. Visite o Instagram de Hyesung Park e veja também todos os outros incríveis trabalhos. Confira!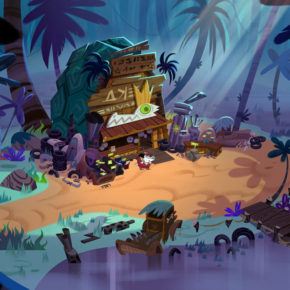 Dando destaque hoje a vários ótimos cenários criados pela artista Pauline Merlaut para a série Furiki Wheels, produzida por Gaumont Animation e Disney France. Pauline também trabalhou nos seriados Eliot Kid e Jamie Got Tentacles (Sanka Productions), Marcus Level (Mondo TV), entre outros.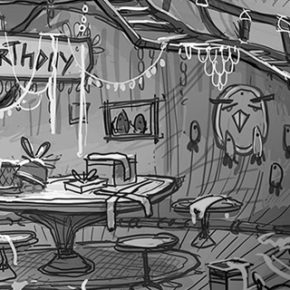 Compartilhamos agora vários designs que o artista Matt Gaser criou para The Angry Birds Movie, do estúdio Rovio Entertainment. Visitando seu website portfolio você poderá ver também For English Readers Now we share several awesome designs the artist Matt Gaser created for The Angry Birds Movie, from Rovio Entertainment. By visiting his website portfolio you...