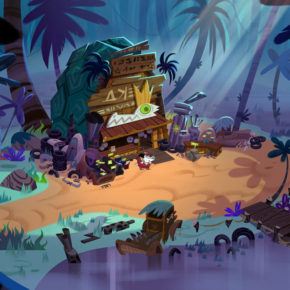 Dando destaque hoje a vários ótimos cenários criados pela artista Pauline Merlaut para a série Furiki Wheels, produzida por Gaumont Animation e Disney France. Pauline também trabalhou nos seriados Eliot Kid e Jamie Got Tentacles (Sanka Productions), Marcus Level (Mondo TV), entre outros.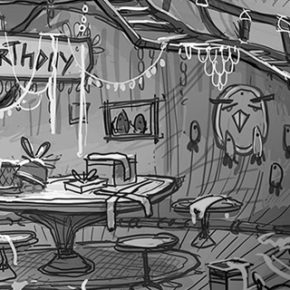 Compartilhamos agora vários designs que o artista Matt Gaser criou para The Angry Birds Movie, do estúdio Rovio Entertainment. Visitando seu website portfolio você poderá ver também For English Readers Now we share several awesome designs the artist Matt Gaser created for The Angry Birds Movie, from Rovio Entertainment. By visiting his website portfolio you...
Faça uma pesquisa visual do assunto desejado: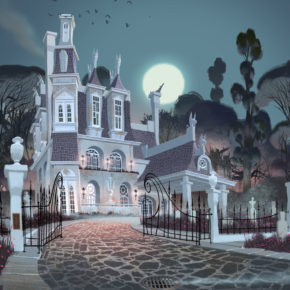 Hoje destacamos o incrível trabalho de desenvolvimento visual criado pelo artista Roy Santua para o estúdio Warner Animation Group (WAG). Roy Santua foi Lead Visual Development artist no Warner Bros. Animation Group. Ele também trabalhou como visual development artist no The Jim Henson Company e DreamWorks Animation. Seus créditos recentes em filmes de animação...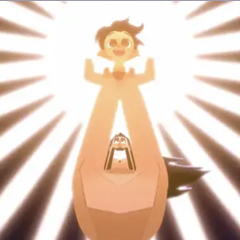 Hoje compartilhamos vários ótimos trabalhos produzidos pelo time do Taiko Studios para o curta Pangu. Os artistas destacados aqui são Bobby Pontillas, Kat Tsai, Connie He, Charles Hilton, Noor Sofi, Yuki Chen, and Susan Huang. Confira todos!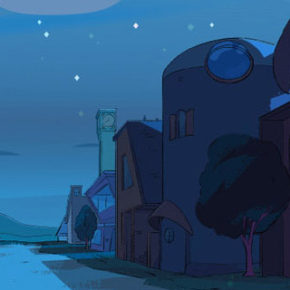 Hoje compartilhamos aqui alguns ótimos trabalhos de Background Painting produzidos pela artista Kat Tsai para Steven Universe Future, do Cartoon Network Studios. Visite o website oficial de Kat e confira todos os seus outros trabalhos.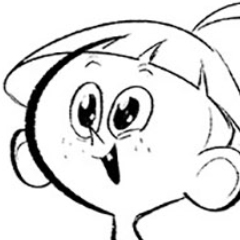 Fala galera! Mais um dia chegou e então vamos nos divertir um pouco com mais artes de The Willoughbys!, produzido por Bron Studios e Creative Wealth Media. Desta vez destacamos a artista Jeannie Lee, que compartilhou em seu portfolio vários ótimos trabalhos produzidos para o filme. Visite o website, Tumblr, e Instagram de Jeanni Lee...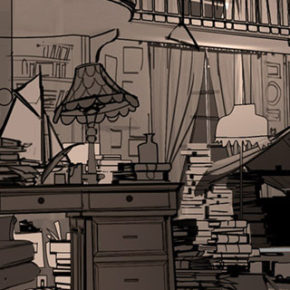 Trazemos hoje mais um pouco da arte criada para o ótimo filme The Willoughbys, do Bron Studios e Creative Wealth Media. Dessa vez destacamos o artista Clément Dartigues (Klaus, Missing Link) que compartilhou os trabalhos no seu website. The Willoughbys está disponível na Netflix. Confira!
Hoje compartilhamos mais artes criadas para o filme The Willoughbys, transmitido pela Netflix e produzido por Bron Studios em associação com with Creative Wealth Media. O artista em destaque é Jason Kraft, que vem compartilhando sua arte no Instagram. Certifique-se de não deixar de visitar o portfolio website de Jason. Muita coisa bem legal...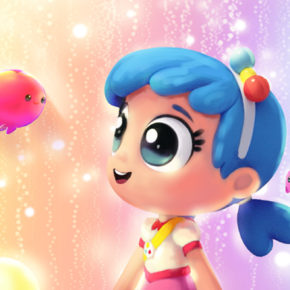 Hoje compartilhamos aqui algumas artes muito bacanas criadas por Michelle Jenkins, diretora de arte no seriado True and the Rainbow Kingdom, desenvolvido por Guru Studio. O seriado acaba de receber uma indicação ao Daytime Emmy Awards na categoria "Excepcional direção de seriado de animação pré escolar" (em tradução livre). Você pode ver alguns...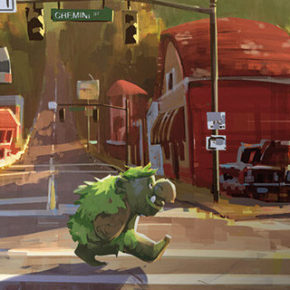 Dando sequência ao post anterior (Personagens do filme Onward, dos estúdios Disney/Pixar), apresentamos agora a arte conceitual desenvolvida para o universo em Onwards, incluíndo casas, locações internas e externas e a cidade. As imagens foram compartilhadas pelo estúdio Pixar Animation em seu site oficial.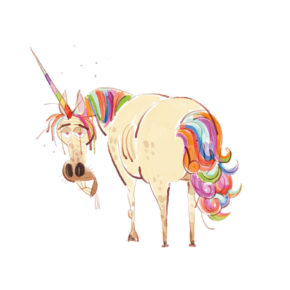 O estúdio Pixar Animation compartilhou no seu site oficial várias artes criadas para o filme Onward. Infelizmente eles não deram os devidos créditos para cada imagem, então, por agora não teremos como saber quem fez o quê.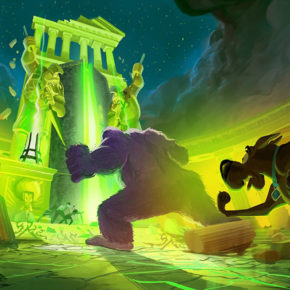 O artista John Nevarez vem compartilhando em seus canais de mídia social dezenas de artes criadas por ele para o filme SCOOB, produzido pelo estúdio Warner Animation Studio (WAG). Aqui você confere algumas, mas certifique-se de visitar o Facebook, Instagram e Portfolio website de John Nevarez para que possa ver todas! : )