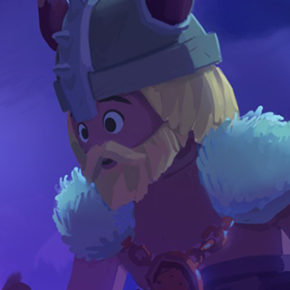 Hoje damos destaque aos trabalhos criados pelo artista Julien Rossire para "Playmobil, the movie", uma produção de On Animation Studios (Mune, The Little Prince, Little Jules Verne). Julien foi diretor de arte neste filme. Confira!
Hoje trazemos mais um pouco da arte de Julien Rossire. Aqueles que nos acompanham há algum tempo talvez se lembrem dele. Julien foi um dos artistas responsáveis pelo curta Who's afraid of Mr. Greedy, publicado em outubro de 2011. Se não viu, aproveite e confira. É bem legal. As artes logo abaixo mostram trabalhos de...
Conforme prometido, divulgamos agora mais um artista da Gobelins que participou do curta "Who's afraid of Mr. Greedy", postado há alguns dias. Dessa vez o destaque vai para Julien Rossire. Bem legais as artes do rapaz! Confira: VISITE: Julien Rossire blog | Julien Rossire website OUTROS POSTS QUE PODEM SER DE SEU INTERESSE: Artes...