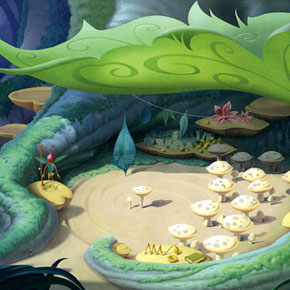 Mais um portfolio sensacional que trazemos aqui para o THECAB. As artes abaixo são de Natalie Franscioni-Karp, que desde 1989 vem trabalhando para os estúdios Walt Disney e DreamWorks.
Complementando o post que publicamos na semana passada mostrando alguns  trabalhos da artista Griselda Sastrawinata para o filme Shrek Forever After, entre outros, apresentamos hoje o portfolio de Patrick Mate, artista que trabalhou como character designer nesta produção.  Além de artes para Shrek, abaixo também mostramos sua contribuição na produção dos filmes Puss in Boots...
Hoja apresentamos os bonitos trabalhos de Griselda Sastrawinata, atualmente trabalhando como visual development artist na DreamWorks Feature Animation.  Abaixo destacamos suas artes produzidas para o especial Donkey Xmas Shrektakular, o filme Shrek 4ever After, The Croods, The Tree Diablos e Puss in Boots.  Visite o blog da artista e conheça mais de seus trabalhos. Vamos...