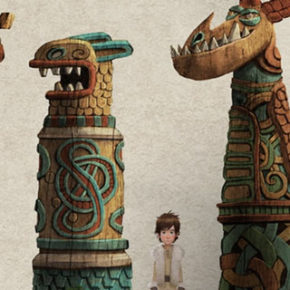 Hoje damos destaque para uma ótima seleção de trabalhos criados pela artista Kirsten Kawamura para os filmes How to train your Dragon 1, 2, e 3, produzidos pelo estudio DreamWorks Animation. Visite o website da artista e confira também o que ela produziu para The Croods: A New Age e Trolls, além de seus ótimos...
Os trabalhos abaixo foram produzidos pelo artista Travis Koller para o estúdio DreamWorks. Mostram o trabalho de design criado para vários itens de cena e também alguns desenhos bem legais do interior das residências.
Abaixo apresentamos os bonitos trabalhos que o artista Richard Daskas gentilmente compartilhou em seu Tumblr. Em sequência, as artes desenvolvidas para os filmes Sinbad, Puss in Boots, Kung Fu Panda, How to Train Your Dragon, The Road to El Dorado, Monsters Vs. Aliens e Megamind.