E trazemos mais uma vez os belíssimos trabalhos de Chris Brock, agora destacando suas artes para o seriado Samurai Jack (season V), de Genndy Tartakovsky, que foi transitido no Adult Swim. Confira!
Mais uma sequência sensacional de artes criadas pelo artista Chris Brock, destacado aqui no THECAB em 2015. Se ainda não viu, acesse o post. Desta vez mostramos seus trabalhos no filme Me and My Shadow, projeto engavetado pelo estúdio DreamWorks Animation em 2015. No site do artista você encontra uma infinidade de inspiração. Corre lá!...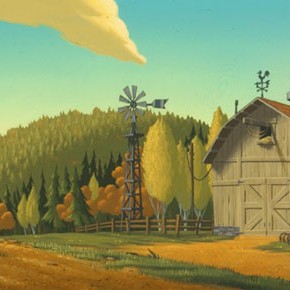 Hoje trazemos para destaque os belos trabalhos criados pelo artista Chris Brook para os filmes Kung Fu Panda, Kung Fu Panda 2, Sinbad, The Road to el Dorado e The Iron Giant, todos do estúdio DreamWorks...