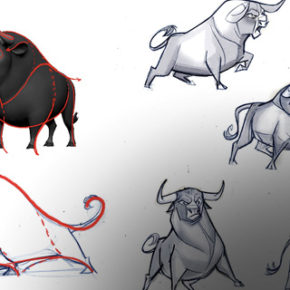 No ano passado nós destacamos alguns character designs criados por Sergio Pablos e Sang Jun Lee para o filme Ferdinand, do Blue Sky Studio. No entanto, à época eles havia divulgado apenas algumas artes. Agora podemos conferir a galeria completa, compartilhada por Sang Jun Lee em seu website pessoal.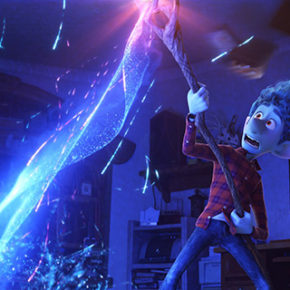 Disney / Pixar Studios liberaram o  novo trailer do filme Onward, que estará nos cinemas em 2020. Confira!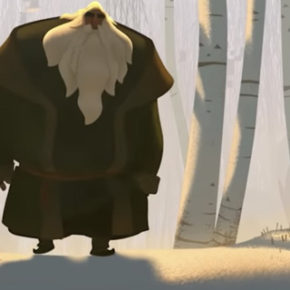 O canal Netflix divulgou o trailer oficial do filme "Klaus", produzido pelo The SPA Studios, que estará disponível em 15 de Novembro. Confira!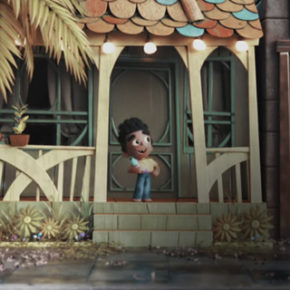 In my heart é um "music video" criado para o artista Ron Arts II , que lançou recentemente seu novo álbum "Love is Love".  A animação é do estúdio "Flooul Animation", mantido por Pedro Conti e Fernando Peque, responsáveis pela direção e produção. Lindo trabalho!  Confira: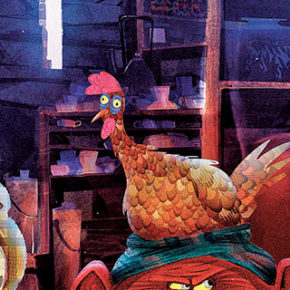 A Laika Entertainment compartilhou no site oficial do estúdio uma incrível galeria completa com concept arts de personagens e cenários do filme "Missing Link", lançado em Abril. Visite o site e confira também o os demais conteúdos. Muito bom!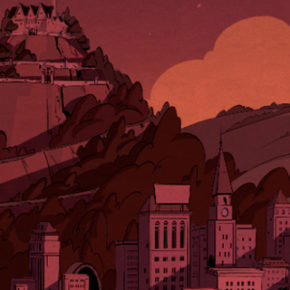 Destacando hoje uma seleção de background designs muito bacanas criados pelo artista Luciano Herrera para a série DuckTales, do estúdio Disney. Você pode ver muito mais dos trabalhos de Luciano visitando o website do artista, que também inclui trabalhos para as séries Green,Eggs and Ham, Ben 10, Bojack Horseman e outras. Confira!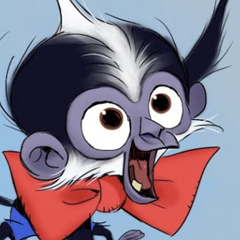 Mais uma vez trazemos aqui muitos ótimos designs criados pelo artista Daniel Fernandez Casas (Smallfoot, Klaus, The Grinch). Desta vez destacamos seus trabalhos para o filme Pets 2, do estúdio Illumination Entertainment.  Visite o blog do artista para ver a galeria completa de Pets 2 e muito mais.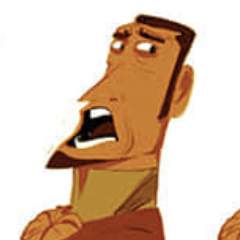 Hoje damos destaque a alguns ótimos trabalhos de character design criados pelo artista Massimiliano Narciso (Max Narciso) para o o filme "Missing Link", do estudio Laika. Até o momento, essas artes foram postadas apenas em sua página do Linkedin, mas você pode ver muito mais trabalhos visitando o blog do artista.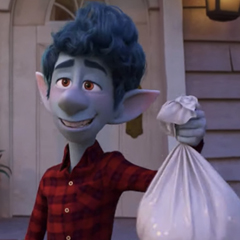 Os estúdios Disney e Pixar divulgaram ontem o Teaser Trailer oficial de seu novo filme "Onward", que estreará nos cinemas em Março de 2020.  Onward apresenta dois irmãos elfos adolescentes que embarcam em uma extraordinária jornada para descobrir se ainda resta alguma magia no mundo.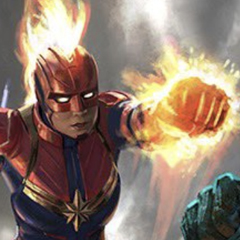 Jackson Sze, Senior Visual Development Artist no Marvel Studios, compartilhou em sua conta no Twitter uma  galeria muito bacana com artes criadas por ele para o filme  Captain Marvel. Confira as artes logo abaixo e não perca a chance de dar aquele "follow" para acompanhar suas atualizações.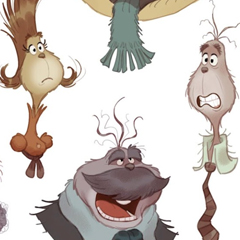 Compartilhamos aqui mais uma vez uma seleção de trabalhos feitos pelo artista Daniel Fernández Casas, mas desta vez destacando seus personagens criados para o filme The Grinch, do estúdio Illumination Entertainment. Confira!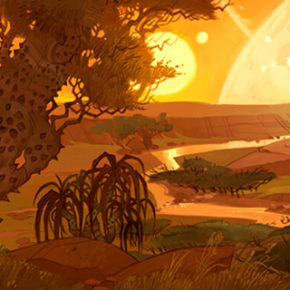 Foi lá em 2013 e 2014 quando compartilhamos pela primeira vez as incríveis artes divulgadas por alguns artistas - também incríveis - que trabalharam no time de arte do Game Wildstar (encerrado em 2018), produzido pelo Carbine Studios.  Um desses artistas era Cory Loftis (Frozen Wreck-It Ralph, Zootopia), que recentemente atualizou sua página no Artstation com diversas...