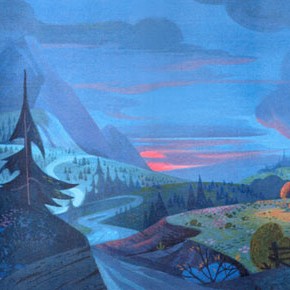 Já faz um bom tempo que apresentamos aqui no blog as artes de Michael Humphries. Foi em março de 2014, para sermos mais exatos. Hoje voltamos a dar destaque a seu trabalho, mais específicamente em suas criações para o filme Home on the Range, de 2004, produzidas para o estúdio Disney.
Trazemos hoje uma seleção sensacional de trabalhos produzidos pelo artista Michael Humphries para os filmes "Hunchback of Notre Dame", "The Lion King", "The Princess and the Frog" e "Brother Bear", todos dos estúdios Disney. Nós já chegamos a destacar a arte de Humphries para o filme Open Season, onde trabalhou como production designer. Não viu?...
No post do dia 19 de abril, onde mostrei aqui no blog os trabalhos de "Carter Goodrich", me chamou especial atenção os personagens que o artista criou para o o filme "Open Season". O longa foi o primeiro criado pela Sony Pictures Animation, e desde sua primeira versão, a que tem as cenas hilárias dos...