Trazemos hoje mais uma série de artes criadas pelo artista Marcin Jakubowski para o filme Klaus, dirigido por Sergio Pablos (The SPA Studios). Visite o Artstation e surpreenda-se com seus trabalhos. Confira!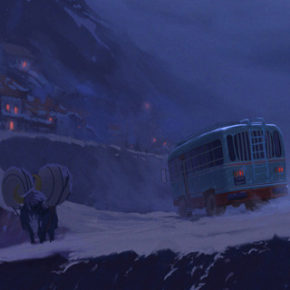 Hoje trazemos mais alguns incríveis trabalhos criados para o filme Smallfoot, desenvolvido pelo The SPA Studios (Sergio Pablos Animation) e distribuído por Warner Animation Group (WAG). As artes que você vê abaixo foram produzidas pelos artistas Marcin Jakubowski, Torsten Schrank, Szymon Biernacki , todos do time do The SPA Studios, e claro, o próprio Sergio Pablos.  Divirta-se!
Há pouco mais de 1 ano divulgamos por aqui uma seleção de artes criadas para o filme Klaus, que está sendo produzido pelo Spa Studio, de Sergio Pablos. Na ocasião as artes em destaque foram de Szymon Biernacki. Desta vez, os belíssimos trabalhos são de Marcin Jakubowski, diretor de Arte no Spa Studios. São...