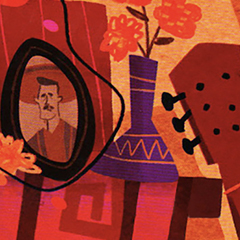 O artista Travis Ruiz (Angry Birds, Toy Story of Terror, The Emoji Movie) compartilhou em seu website alguns de seus trabalhos criados na produção do filme Coco, dos estúdios Disney-Pixar. Confira abaixo as artes e aproveite para visitar também outros posts sobre o filme.
Abaixo trazemos mais uma seleção da equipe de arte do filme Angry Birds. Desta vez destacamos os trabalhos do artista Travis Ruiz, creditado como visual development artist nesta produção. Há muito mais para ver no tumblr e website do artista. Visite!
Apresentamos hoje mais um pouco da arte produzida para o game Sonic Boom, do estúdio Big Red Button, criadas pelo artista Travis Ruiz. Confira também os posts anteriores com várias artes deste game, incluíndo personagens, cenários e props. Links no final desta página.