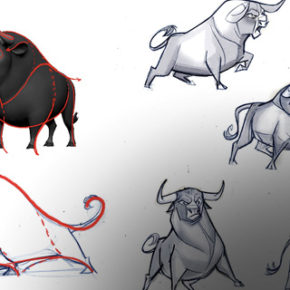 No ano passado nós destacamos alguns character designs criados por Sergio Pablos e Sang Jun Lee para o filme Ferdinand, do Blue Sky Studio. No entanto, à época eles havia divulgado apenas algumas artes. Agora podemos conferir a galeria completa, compartilhada por Sang Jun Lee em seu website pessoal.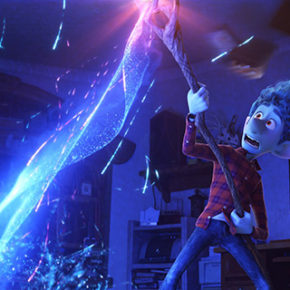 Disney / Pixar Studios liberaram o  novo trailer do filme Onward, que estará nos cinemas em 2020. Confira!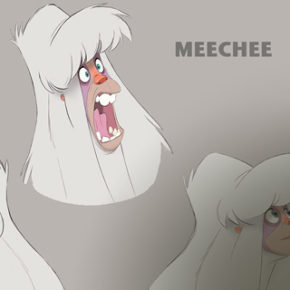 Destacamos hoje os trabalhos de Character Design criados pelo artista Torsten Schrank para o filme "Small Foot", desenvolvido pelo The Spa Studios e distribuído pelo WAG (Warner Animation Group). Visite o site de Torsten Schrank e confira todo o portfolio de artes para Filmes e Seriados de TV.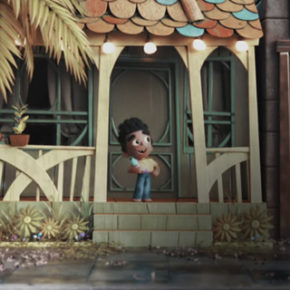 In my heart é um "music video" criado para o artista Ron Arts II , que lançou recentemente seu novo álbum "Love is Love".  A animação é do estúdio "Flooul Animation", mantido por Pedro Conti e Fernando Peque, responsáveis pela direção e produção. Lindo trabalho!  Confira: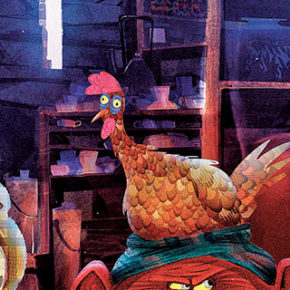 A Laika Entertainment compartilhou no site oficial do estúdio uma incrível galeria completa com concept arts de personagens e cenários do filme "Missing Link", lançado em Abril. Visite o site e confira também o os demais conteúdos. Muito bom!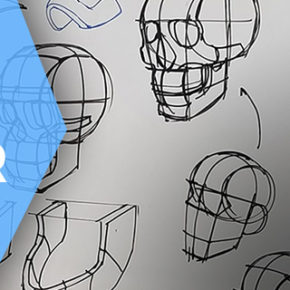 O período de matrículas do "Spring 2019" na CGMA se encerra em 2 semanas! A CG Master Academy tem oferecido educação em arte online por quase uma década. Experientes profissionais das áreas de Arte, Games e VFX são recrutados pela escola para liderarem os cursos com duração de 6 a 10 semanas. Esses artistas também estão...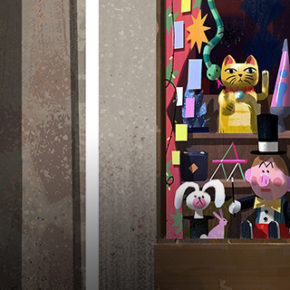 Hoje destacamos os ótimos trabalhos criados para "Revolting Rhymes", um curta de animação produzido por Magic Light Pictures e TriggerFish Animation Studio para a BBC. Indicado em 2018 ao 90th Academy Award, o filme é uma adaptação do livro de Roal Dahl, ilustrado originalmente por Quentin Blake.
Hoje destacamos vários trabalhos de concept art criados por Till Nowak para o filme Black Panther, do Marvel Studios. Em seu portfolio o artista  também apresenta trabalhos produzidos para os filmes Thor Ragnarok, Guardians of the Galaxy e outros. Confira!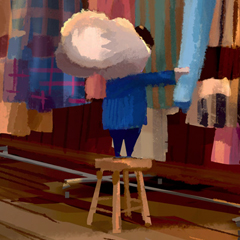 Aurélien Predal tem em seu website ótimos designs criados para o filme "Sing", do estúdio Illumination Entertainment. Aproveite e visite também todo o seu incrível portfolio , que inclui artes para os filmes Hotel Transylvania 2,Hotel Transylvania 3, Mune, Early Man, A Monster in Paris, Penguins of Madagascar, Popeye, Despicable Me e outros, além de lindos...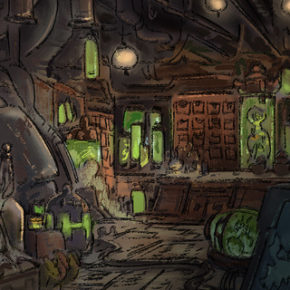 O artista Scott Watanabe (Big Hero 6, Zootopia) compartilhou em seu Tumblr  alguns desenhos bem legais que criou na fase de produção do filme "Ralph Breaks the Internet", do Walt Disney Animation Studio.  Confira!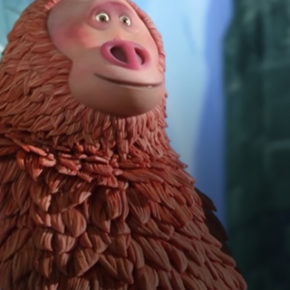 Laika Studios (Kubo and the Two Strings, Paranorman, The BoxTrolls, Coraline) e Annapurna Pictures (Vice, Destroyer, Joy, American Hustle, Her) divulgaram ontem o trailer oficial #2 do filme "Missing Link", que estará nos cinemas a partir de 12 de Abril. Confira! Para mais informações, visite o site oficial da Laika.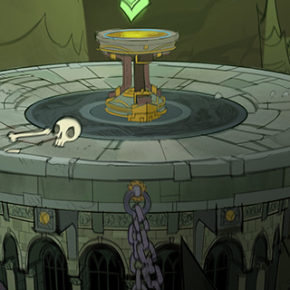 Em destaque hoje os ótimos trabalhos criados pelo artista Mike Yamada (Inner Working, Big Hero 6, Kung Fu Panda 2) para o filme Ralph Breaks the Internet, do estúdio Walt Disney Animation.  Visite o portfolio de Yamada para conferir todos os seus trabalhos pessoais e profissionais.