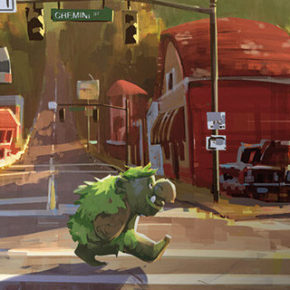 Dando sequência ao post anterior (Personagens do filme Onward, dos estúdios Disney/Pixar), apresentamos agora a arte conceitual desenvolvida para o universo em Onwards, incluíndo casas, locações internas e externas e a cidade. As imagens foram compartilhadas pelo estúdio Pixar Animation em seu site oficial.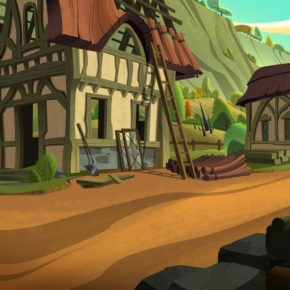 Hoje compartilhamos por aqui mais alguns cenários do seriado Tangled The Series, dos estúdios Disney Television Animation, pintados pela artista Laura Price. Se você deseja conhecer mais sobre seus trabalhos, você pode visitar o Tumblr, portfolio website, ou Youtube Channel.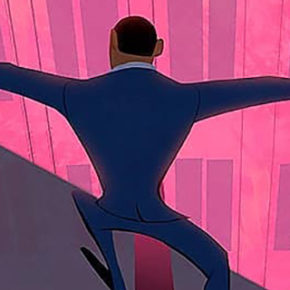 Destacamos hoje mais algumas artes criadas para o filme Spies in Disguise, produzido pelo Disney Blue SkyStudios. Os trabalhos foram compartilhados pelo artista Tyler Carter (Peanuts, Epic, Ice Age: Continental Drift), em sua conta no Instagram. Confira seus trabalhos e siga suas atualizações.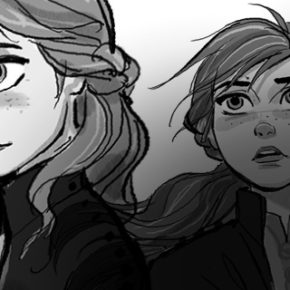 O artista Jin Kim finalmente divulgou sua aguardada série de character designs criadas por ele para o filme Frozen 2, do Walt Disney Animation Studios. Muito legal! Confira!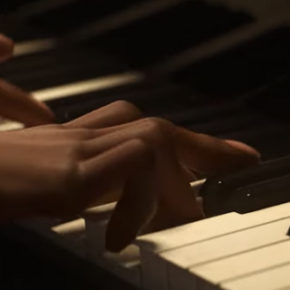 Os estúdios Disney-Pixar divulgaram hoje o Teaser Trailer do filme Soul, com estréia nos cinemas em 2020. Confira!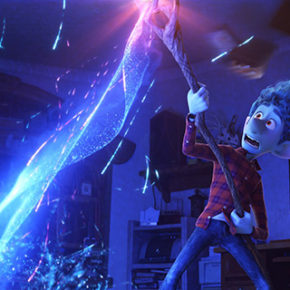 Disney / Pixar Studios liberaram o  novo trailer do filme Onward, que estará nos cinemas em 2020. Confira!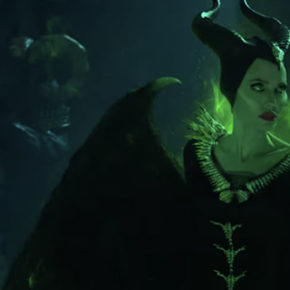 Confira agora o trailer oficial do filme "Maleficent: Mistress of Evil", do estúdio Disney, que estréia em Outubro nos cinemas.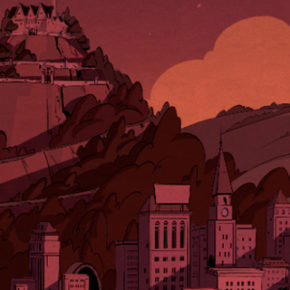 Destacando hoje uma seleção de background designs muito bacanas criados pelo artista Luciano Herrera para a série DuckTales, do estúdio Disney. Você pode ver muito mais dos trabalhos de Luciano visitando o website do artista, que também inclui trabalhos para as séries Green,Eggs and Ham, Ben 10, Bojack Horseman e outras. Confira!
Trazemos hoje alguns ótimos designs criados por Jeremiah Alcorn (Alcorn Studios) para o seriado DuckTales, do estúdio Disney.  Em suas páginas no Tumblr e Instagram ele também compartilha vários desenhos (alguns deles abaixo) criados para merchandising de DuckTales e muito mais.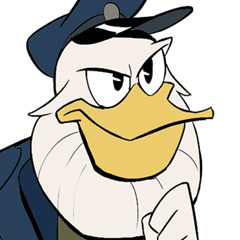 Hoje destacamos alguns trabalhos de character design criados pelo artista Tapan Gandhi, para o seriado  DuckTales, do Disney Television Animation. Você pode ver mais do histórico de Tapan visitando sua página do IMDB. Confira!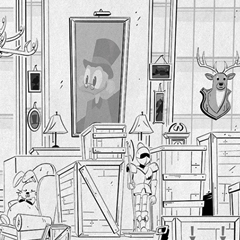 Hoje destacamos alguns ótimos "background layouts" criados pela artista Valerie Schwarz para a primeira temporada da série DuckTales, da Disney TV. Você pode conferir o portfolio completo da artista aqui e também seguir suas atualizações no Instagram.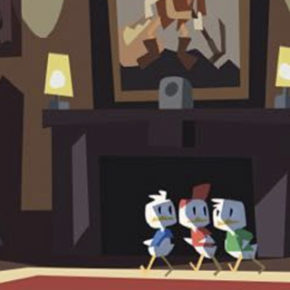 Hoje vamos compartilhar uma bela seleção de color keys criadas pelo artista  Josh Parpan  para o seriado DuckTales, do estúdio Disney. As imagens não são lá tão novas, mas ainda assim vale a pena compartilhar.  Vão trazer mais uma contribuição bacana para a nossa galeria DuckTales. Se você ainda não viu nenhuma delas, aproveite a oportunidade...