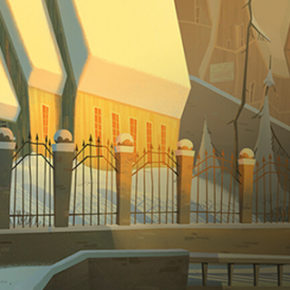 Mais uma seleção bem legal de artes criadas para o filme Klaus, desenvolvido pelo The SPA Studios e transmitido pelo canal Netflix. O artista em destaque hoje é STÉPHANE BATON, e visitando seu portfolio você pode ver também, entre outros, alguns ótimos trabalhos produzidos para Dofus e Wakfy, ambos da Ankama Animation. Confira!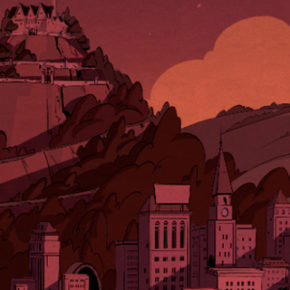 Destacando hoje uma seleção de background designs muito bacanas criados pelo artista Luciano Herrera para a série DuckTales, do estúdio Disney. Você pode ver muito mais dos trabalhos de Luciano visitando o website do artista, que também inclui trabalhos para as séries Green,Eggs and Ham, Ben 10, Bojack Horseman e outras. Confira!
O piloto dessa animação, criada para o mascote português "popota", foi desenvolvido pela Estricnina Films. Teve a direção de Pavão e Thiago Martins (que também foi o character designer) e os cenários foram produzidos por Cauê Zunchini (artes logo abaixo), Chris Borges e Pavão. Confira! É muito bacana! Popota Pilot from Fabio Yabu on Vimeo....