Abaixo, as concept arts de Robert Kondo criadas para o filme The Good Dinosaur, do estúdio Pixar. Essas artes estão sendo postadas no Tumblr do artista. Visite robertkondo.tumblr para acompanhar suas atualizações.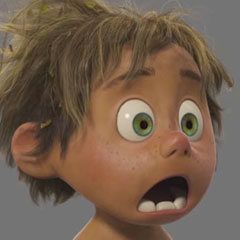 A Wired publicou recentemente um video entitulado "How The Good Dinosaur Raised the Bar for Natural-World CGI" (em tradução livre, Como "The Good Dinosaur" elevou o nível de qualidade das cenas de natureza geradas por computação gráfica). O video mostra como o departamento de CG do estúdio Pixar conseguiu produzir os incríveis ambientes e paisagens ultrarrealistas que fazem parte do filme. Assista ao video e,...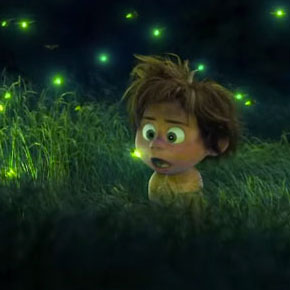 Confira agora o trailer do filme The Good Dinosaur, dos estúdios Disney/Pixar. O filme parte de uma questão: e se os dinossauros nunca tivessem sido extintos? A partir dessa possibilidade, The Good Dinosaur traz a história de Arlo...