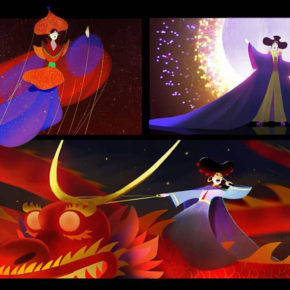 Hoje destacamos os trabalhos de Jeremy Baudry para o filme Over the Moon, produzido pelo Pearl Studio e transmitido pelo canal Netflix. Confira!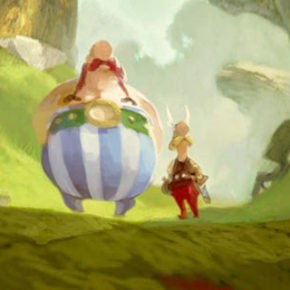 É, essas não são imagens novas, mas como não havíamos postado aqui antes, talvez muitas pessoas ainda não as tenham visto. Então, aqui vão! Essas artes são de Astérix le Domaine des Dieux (Astérix e o Domínio dos Deuses), filme de 2015, e as imagens foram produzidas pelo artista Daniel Cacoault. Você pode...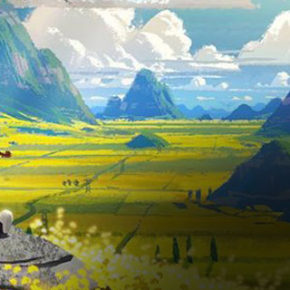 Trazemos hoje mais alguns trabalhos produzidos para o filme "Abominable", do estúdio DreamWorks. Desta vez destacamos os trabalhos do artista Chris Brock (Boss Baby, Abominable, Kung Fu Panda, 2 e 3, Me and My Shadow, e outros), que compartilhou as artes em seu Instagram.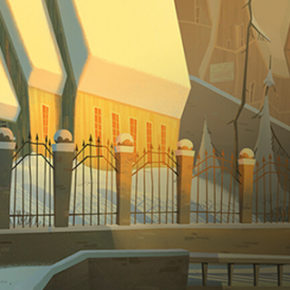 Mais uma seleção bem legal de artes criadas para o filme Klaus, desenvolvido pelo The SPA Studios e transmitido pelo canal Netflix. O artista em destaque hoje é STÉPHANE BATON, e visitando seu portfolio você pode ver também, entre outros, alguns ótimos trabalhos produzidos para Dofus e Wakfy, ambos da Ankama Animation. Confira!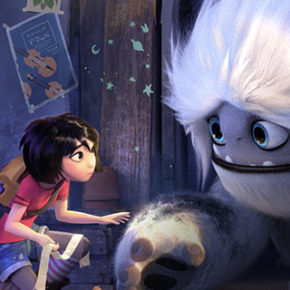 Conheça agora as artes produzidas por Celine Kim para o filme "Abominable", do estúdio DreamWorks Animation. Aproveite a visita ao site da artista e conheça também os demais trabalhos no portfolio.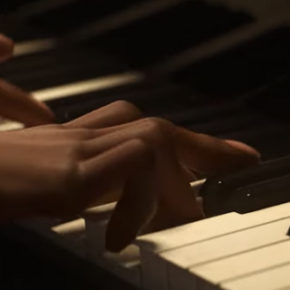 Os estúdios Disney-Pixar divulgaram hoje o Teaser Trailer do filme Soul, com estréia nos cinemas em 2020. Confira!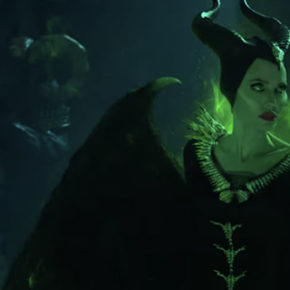 Confira agora o trailer oficial do filme "Maleficent: Mistress of Evil", do estúdio Disney, que estréia em Outubro nos cinemas.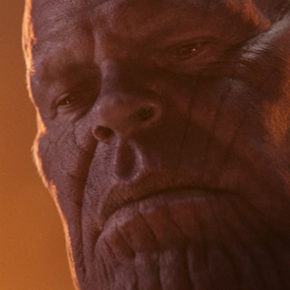 As matrículas para o CGMA's Summer Term 2019 já estão abertas! Líder no segmento de educação em arte online, a CGMA oferece mais de 100 cursos ministrados por profissionais renomados dentro da indústria de entretenimento. Seus currículos focam nas mais relevantes técnicas utilizadas pelo mercado. Isso significa que artistas comprometidos com a obtenção das habilidades necessárias...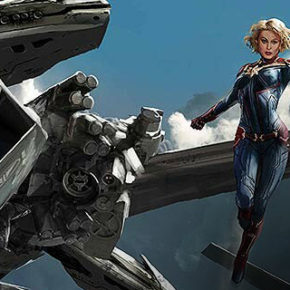 Trazemos hoje uma seleção de designs criados pelo concept artist Aleksi Briclot  para o filme Captain Marvel, do Marvel Studios. Visite o Artstation do artista para ver mais trabalhos para filmes como Antman and the Wasp, Thor Ragnarock e outros.  Confira!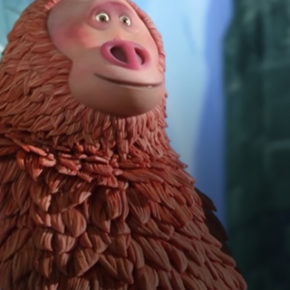 Laika Studios (Kubo and the Two Strings, Paranorman, The BoxTrolls, Coraline) e Annapurna Pictures (Vice, Destroyer, Joy, American Hustle, Her) divulgaram ontem o trailer oficial #2 do filme "Missing Link", que estará nos cinemas a partir de 12 de Abril. Confira! Para mais informações, visite o site oficial da Laika.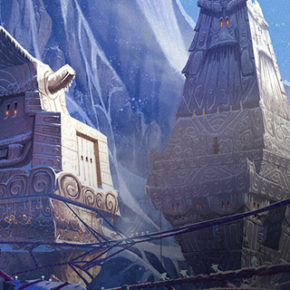 Hoje damos destaque aos trabalhos feitos por Jason Scheier para o filme Smallfoot, do Warner Animation Group (WAG). Visite o Artstation ou Tumblr do artista e conheça muito mais sobre seu trabalho, que inclui The Croods, How to Train Your Dragon 2, Home e outros.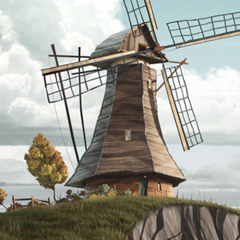 Destacando hoje uma grande série de artes criadas por Romain Jouandeau para "Yellowbird" (título original  Gus, petit oiseau, grand voyage), filme lançado em 2015, dirigido por Christian de Vita (PJ Masks) e produzido por TeamTo (Elena of Avalor, Calimero, Skylanders Academy, PJ Masks, Rabbids Invasion).   Você pode ver essas e muitas outras artes de Yellowbird visitando o Tumblr do artista.