Há algumas semanas fizemos um post destacando alguns trabalhos feitos pelo artista José Manoel Fernandez Oli para alguns filmes do Blue Sky Studio. Hoje mantemos o mesmo formato, mas desta vez destacando trabalhos de Aidan Sugano, outro grande artista que tem feito incríveis trabalhos também para o Blue Sky. Não perca a...
Abaixo trazemos uma sequência incrível de artes criadas por Michael Knapp para os filmes Epic, Ice Age: Dawn of the Dinosaurs e Ice Age: Collision Course, todos do estúdio Blue Sky. Michael foi diretor de arte nestes três produções. Confira também nosso post de 2013 destacando seus trabalhos no filme "Robots".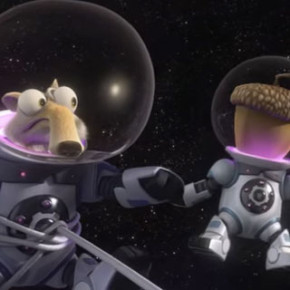 O estúdio Blue Sky liberou recentemente o curta "Cosmic Scrat-tastrophe" , que traz mais uma vez as loucas aventuras do esquilinho "Scrat". O curta é uma promoção para o próximo filme da franquia "Ice Age", Ice Age: Collision Course, que estará nos cimemas em julho de 2016.