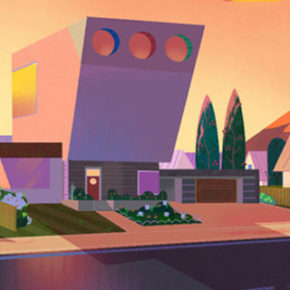 Hoje trazemos aqui para destaque os trabalhos criados pelo artista Eusong Lee para o seriado Powerpuff Girls Reboot, do Cartoon Network. Visite o website de Lee e confira todos os outros ótimos trabalhos!
E trazemos mais uma vez os belíssimos trabalhos de Chris Brock, agora destacando suas artes para o seriado Samurai Jack (season V), de Genndy Tartakovsky, que foi transitido no Adult Swim. Confira!
Hoje nosso destaque vai para os trabalhos da artista Nicolette Wood, que publicou em seu site uma série de layouts criadas por ela para o seriado Star Vs the Forces of Evil, em exibição no Disney XD. Vale ressaltar que, conforme menciona Nicolette, as versões em cor foram produzidas pela equipe de background...