Andy Bialk tem uma lista grande títulos para os quais participou como character designer. Hoje apresentamos seus trabalhos produzidos para dois deles: Samurai Jack, série de Genndy Tartakovsky, exibida entre 2001 e 2004 no canal Cartoon NetWork, e o filme The Book of Life, de 2014, de Jorge R. Gutierrez. Confira: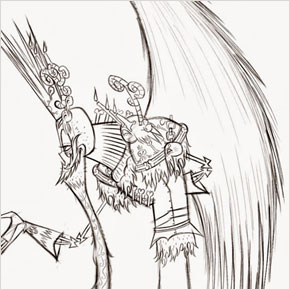 Trazemos como destaque de hoje as artes de Andy Bialk produzidas para o filme The Book of Life, do Reeal FX e 20th Century Fox. Os desenhos mostram diversas poses criadas para o vilão "Xibalba"...
Mais uma ótima seleção de trabalhos do artista Andy Bialk, atualmente character designer no estúdio Reel FX. As artes abaixo foram criadas na fase de desenvolvimento da série Dragons: Riders of Berk, para o qual Andy foi convidado pela Dreamworks para ser o lead character designer. A série é exibida no canal Cartoon Network, e...