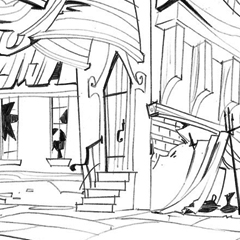 Hoje compartilhamos os 'otimos layout designs feitos pelo artista Chris Tsirgiotis para Tangled the series (Enrolados outra vez), dos estúdios Disney. Dê uma olhada no Tumblr de Chris para conferir a galeria completa de Tangled e muitos outros incríveis trabalhos.  Não deixe de ver também os posts anteriores com muitas artes Tangled the series!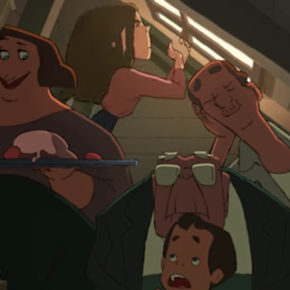 Mais uma vez está chegando aquela época no ano quando os amantes de animação esperam ficar felizes, tristes, apaixonados, com raiva, chocados, maravilhados, surpresos e muito mais. Finalmente a edição 2018 dos adoráveis curtas de graduação dos estudantes da escola GOBELINS começam a ser divulgados. O primeiro que compartilhamos aqui é Thermostat 6, criado por Av-Ron Maya, Cominotti...
Faça uma pesquisa visual do assunto desejado: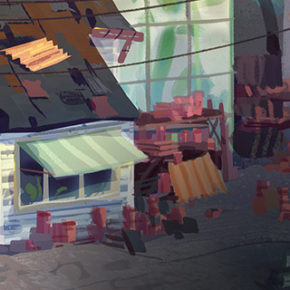 Abaixo você confere várias artes muito bacanas criadas pelo artista Aurélien Predal para o curta "Albert", especial de Natal da Nickelodeon lançado em 2016.  No site portfolio de Predal é possível ver a galeria completa de artes de "Albert" e muito mais. Vá em frente e faça uma visita. Vale muito a pena!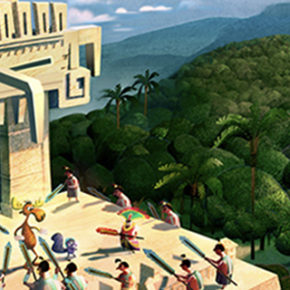 Hoje dando destaque aos trabalhos produzidos pelo artista Chin Ko (Captain Underpants, Hotel Transylvania 2, Trolls, Penguins of Madagascar, Mr. Peabody & Sherman) para o curta da DreamWorks "Rocky and Bullwinkle", de 2014, que foi lançado no disco Blu-ray do filme 'Mr. Peabody & Sherman'. Você pode também dar uma olhada em nossos posts anteriores e conferir muitas...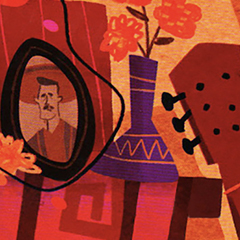 O artista Travis Ruiz (Angry Birds, Toy Story of Terror, The Emoji Movie) compartilhou em seu website alguns de seus trabalhos criados na produção do filme Coco, dos estúdios Disney-Pixar. Confira abaixo as artes e aproveite para visitar também outros posts sobre o filme.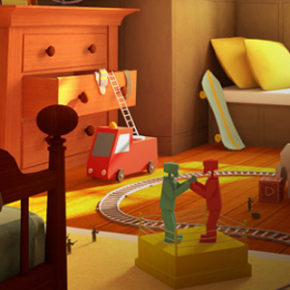 Hoje destacando os trabalhos de previsualização 3D (3D previz) criados pelo artista David Huang para o filme The Boss Baby, do estúdio DreamWorks. Visite o site de Huang e conheça muito mais de seu portfolio, como os trabalhos para os filmes Rocky & Bullwinkle, Penguins of Madagascar e outros.  Ah, e se você ainda não viu os posts anteriores de Boss Baby , não perca mais essa chance....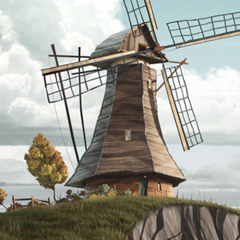 Destacando hoje uma grande série de artes criadas por Romain Jouandeau para "Yellowbird" (título original  Gus, petit oiseau, grand voyage), filme lançado em 2015, dirigido por Christian de Vita (PJ Masks) e produzido por TeamTo (Elena of Avalor, Calimero, Skylanders Academy, PJ Masks, Rabbids Invasion).   Você pode ver essas e muitas outras artes de Yellowbird visitando o Tumblr do artista.  
Abaixo trazemos uma seleção incrível de artes criadas para Forest of Liars, primeiro game do estúdio Umeshu Lovers, fundado por Sylvain Sarrailh (diretor de arte) e Arnaud Mollé (Game Designer). Jean Bultingaire é o artista 3D e trilha sonora por CloZee (Musicista e produtora musical). Forest of Liars estava tentando obter financiamento coletivo através do Kickstarter, mas segundo comunicado publicado na fanpage oficial, não...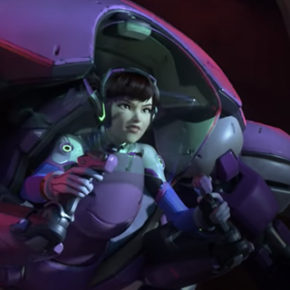 Veja abaixo o incrível curta "Shooting Star", mais um da série Overwatch Animated Short.  Desta vez a animação apresenta um pouco da origem da personagem "Hanna D.Va".  Confira!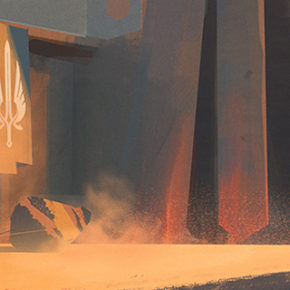 Trazemos hoje um belo conjunto de concept arts criadas pelo artista Victor Mosquera para o Music Video League of Legends: Legends Never Die, exibido na abertura do League of Legends World Championship 2017, evento promovido pelo estúdio Riot Games. Faça uma visita ao seu portfolio e confira muitos outros incríveis trabalhos.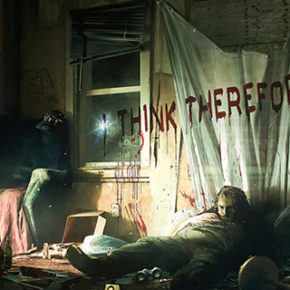 Hoje compartilhando várias concept arts criadas por Romain Jouandeau para o jogo Detroit: Become Human, dos estúdios Quantic Dream e Sony Interactive Entertainment.  Visite o Artstation de Romain e confira muitos outros incríveis trabalhos.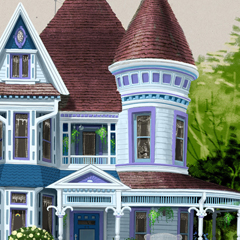 Abaixo você confere vários designs criados pelo artista John Bell para a série Troll Hunters, de Guillermo del Toro. Visite o website de John e veja muito mais de seu portfolio, que inclui trabalhos para os filmes Penguins of Madagascar, Skull Island:Kong, Jurassic Park: Lost World e Car2, apenas para mencionar alguns.