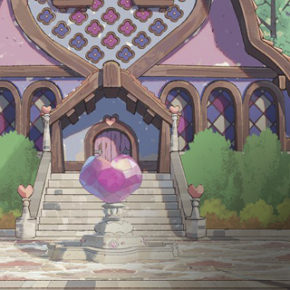 Apresentamos hoje uma seleção de background designs criados para Mao Mao: Heroes of Pure Heart, série em animação criada por Parker Simmons e transmitida pelo canal Cartoon Network, que recentemente compartilhou as artes em sua fan page no Facebook. E tem mais! O CN também liberou em seu canal no Youtube o primeiro episódio completo. Dá uma olhada!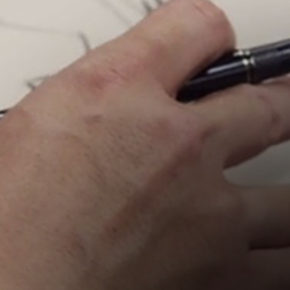 A CGMA entende que todo estudante de arte possui talentos, experiências, paixões e ideias de forma individual. E diante disso, oferece como cortesia a análise de portfolio, direcionado tanto para estudantes matriculados como para potenciais alunos. Essa análise oferecerá orientação na escolha correta dos cursos mais apropriados ao seu nível, além de sugerir desafios em áreas...
Faça uma pesquisa visual do assunto desejado: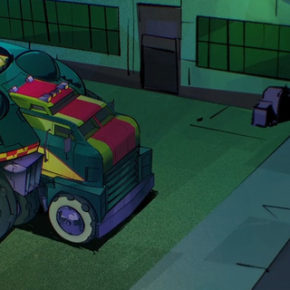 Andy Suriano, um dos criadores, diretor de arte, co-produtor executivo, roteirista e principal character designer na série Rise of the Teenage Mutant Ninja Turtles, transmitida pelo canal Nickelodeon, divulgou uma grande seleção de background designs de diversos episódios do seriado. Visite o Tumblr do artista e veja a galeria completa da primeira temporada.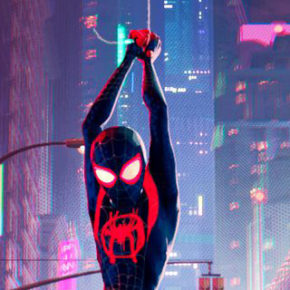 Já estão abertas as matrículas para as turmas de Outono na CG Master Academy! O comprometimento em fornecer educação em arte com qualidade tem motivado artistas a melhorarem suas habilidades por mais de 10 anos.  E com 8 novos cursos neste Outono, a CGMA continua com sua proposta de responder às demandas da indústria, ajudando estudantes...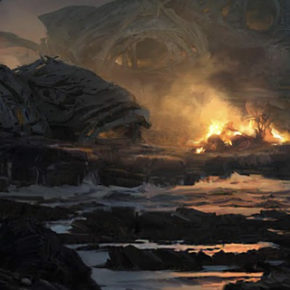 Destacando hoje uma aseleção de concept arts criadas por Seth Engstrom (Pacific Rim, Star Wars: The Force Awakens, The Mumy, Pirates of Caribean: Dead Men Tell no Tales, Jurassic World e outros) para o filme Star Wars: The Last Jedi (2017).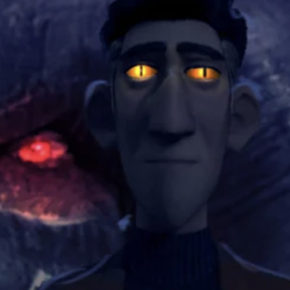 Hoje trazemos aqui para o THECAB uma seleção de artes do seriado TrollHunters, dirigido por Guillermo del Toro, produzido pelo estúdio DreamWorks e transmitido na Netflix. As artes abaixo foram criados por Alfonso Blaas, que trabalhou como Art Director/Color Artist nesta série. Confira!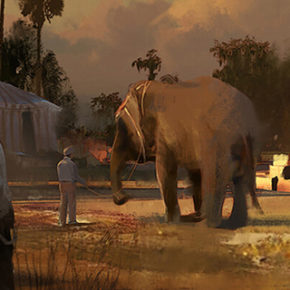 O artista John Park divulgou em sua página no Artstation uma incrível seleção de concept arts criada por ele para o filme Dumbo (2019), do Walt Disney Studio. Confira!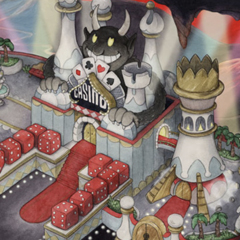 Hoje destacamos uma seleção de trabalhos criados pela artista Caitlin Russell para o aclamado jogo Cuphead, do Studio MDHR. Todas as artes foram criadas usando aquarela tradicional. Você pode ver muito mais do trabalho da artista visitando o website ou Instagram. Confira!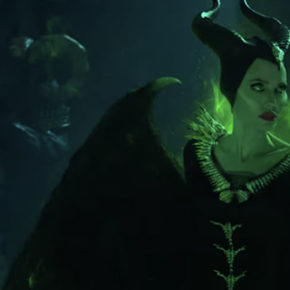 Confira agora o trailer oficial do filme "Maleficent: Mistress of Evil", do estúdio Disney, que estréia em Outubro nos cinemas.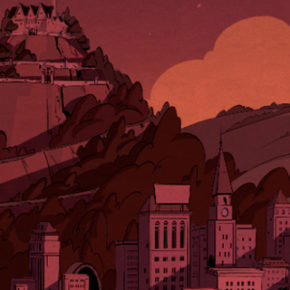 Destacando hoje uma seleção de background designs muito bacanas criados pelo artista Luciano Herrera para a série DuckTales, do estúdio Disney. Você pode ver muito mais dos trabalhos de Luciano visitando o website do artista, que também inclui trabalhos para as séries Green,Eggs and Ham, Ben 10, Bojack Horseman e outras. Confira!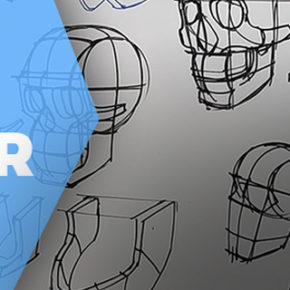 O período de matrículas do "Summer 2019" na CGMA se encerra em apenas 2 semanas! A CGMA vem oferecendo educação de arte online de forma acessível por quase uma década. Experientes profissionais das indústrias de  Arte, Games e VFX vem sendo recrutados para serem instrutores dos cursos de 6 a 10 semanas. E esses artistas estão também...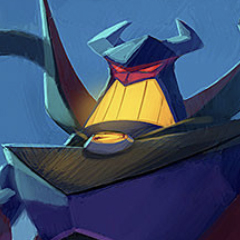 Na semana passada nos deparamos com algumas concept arts que o artista Ben Simonsen criou para alguns jogos da franquia Disney, como Cars 2: The Video Game, Cars 3: Driven to win e também Disney Infinity (Inside Out, Toy Story, Finding Dory e outros). Você pode ver mais trabalhos no Artstation e no website pessoal do artista. Confira!