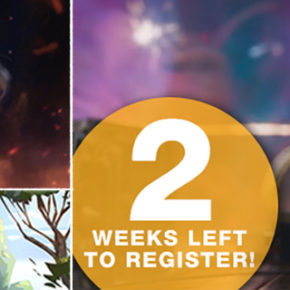 O período de matrículas dos cursos de Outubro na CGMA se encerra em apenas 2 semanas! A CGMA tem fornecido educação de arte online de uma forma bastante acessível há quase uma década. Artistas veteranos nas áreas de artes, games e efeitos visuais vem sendo recrutados pela academia para liderar os cursos de 6 a 10 semanas...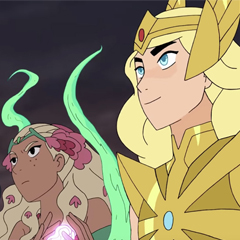 Divulgado ontem pela DreamWorks TV o trailer de She-Ra and the Princesses of Power. A série em animação irá ao ar próximo mês no Netflix, com todos os episódios da rtemporada 1 disponíveis em 16 de Novembro. Confira!
Faça uma pesquisa visual do assunto desejado: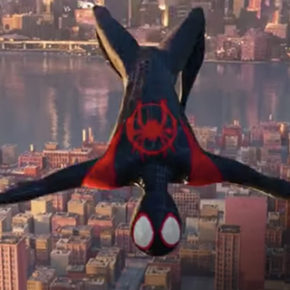 Liberado ontem o Trailer Oficial #2 do filme Spider-Man: Into the Spider-Verse, do estúdio Sony Pictures. Beeeem legal. Acompanhe!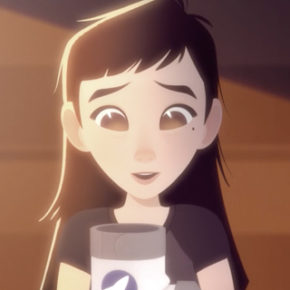 Veja abaixo a versão completa do belo e aguardadíssimo curta "One Smal Step", do TAIKO Studios, dirigido por  Andrew Chesworth e Bobby Pontillas.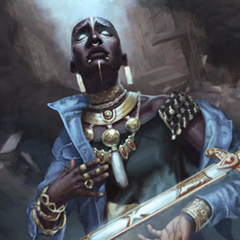 A galeria de estudantes das turmas de verão 2018 CGMA está aqui!   Por um período de 6 a 10 semanas, estudantes tiveram a oportunidade de ter como mentores os artistas líderes da indústria do entretenimento. Em cada turma que se encerra, olhamos para o trabalho produzido pelos estudantes, não apenas para admirar as artes, mas...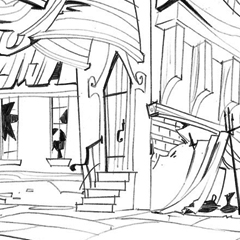 Hoje compartilhamos os 'otimos layout designs feitos pelo artista Chris Tsirgiotis para Tangled the series (Enrolados outra vez), dos estúdios Disney. Dê uma olhada no Tumblr de Chris para conferir a galeria completa de Tangled e muitos outros incríveis trabalhos.  Não deixe de ver também os posts anteriores com muitas artes Tangled the series!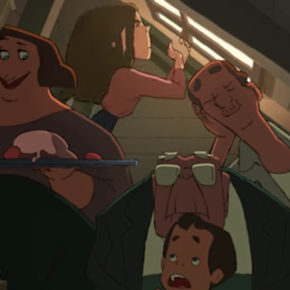 Mais uma vez está chegando aquela época no ano quando os amantes de animação esperam ficar felizes, tristes, apaixonados, com raiva, chocados, maravilhados, surpresos e muito mais. Finalmente a edição 2018 dos adoráveis curtas de graduação dos estudantes da escola GOBELINS começam a ser divulgados. O primeiro que compartilhamos aqui é Thermostat 6, criado por Av-Ron Maya, Cominotti...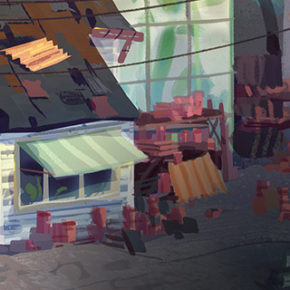 Abaixo você confere várias artes muito bacanas criadas pelo artista Aurélien Predal para o curta "Albert", especial de Natal da Nickelodeon lançado em 2016.  No site portfolio de Predal é possível ver a galeria completa de artes de "Albert" e muito mais. Vá em frente e faça uma visita. Vale muito a pena!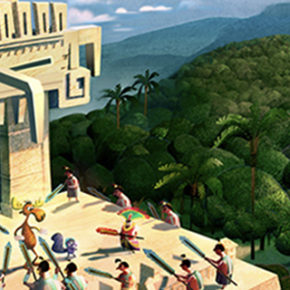 Hoje dando destaque aos trabalhos produzidos pelo artista Chin Ko (Captain Underpants, Hotel Transylvania 2, Trolls, Penguins of Madagascar, Mr. Peabody & Sherman) para o curta da DreamWorks "Rocky and Bullwinkle", de 2014, que foi lançado no disco Blu-ray do filme 'Mr. Peabody & Sherman'. Você pode também dar uma olhada em nossos posts anteriores e conferir muitas...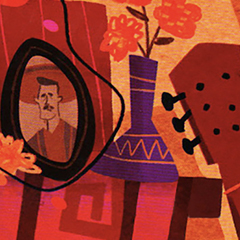 O artista Travis Ruiz (Angry Birds, Toy Story of Terror, The Emoji Movie) compartilhou em seu website alguns de seus trabalhos criados na produção do filme Coco, dos estúdios Disney-Pixar. Confira abaixo as artes e aproveite para visitar também outros posts sobre o filme.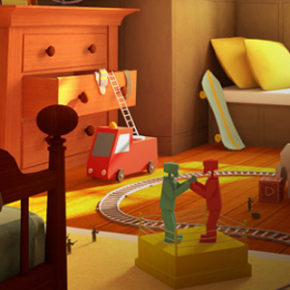 Hoje destacando os trabalhos de previsualização 3D (3D previz) criados pelo artista David Huang para o filme The Boss Baby, do estúdio DreamWorks. Visite o site de Huang e conheça muito mais de seu portfolio, como os trabalhos para os filmes Rocky & Bullwinkle, Penguins of Madagascar e outros.  Ah, e se você ainda não viu os posts anteriores de Boss Baby , não perca mais essa chance....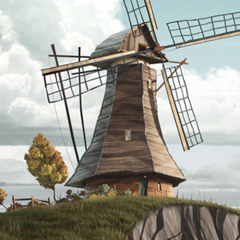 Destacando hoje uma grande série de artes criadas por Romain Jouandeau para "Yellowbird" (título original  Gus, petit oiseau, grand voyage), filme lançado em 2015, dirigido por Christian de Vita (PJ Masks) e produzido por TeamTo (Elena of Avalor, Calimero, Skylanders Academy, PJ Masks, Rabbids Invasion).   Você pode ver essas e muitas outras artes de Yellowbird visitando o Tumblr do artista.