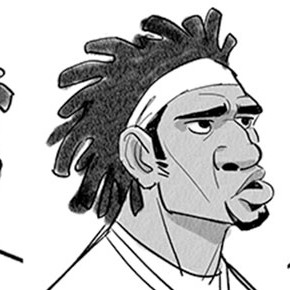 Abaixo apresentamos os incríveis desenhos que Jin Kim fez para dois personagens de Big Hero6!, filme mais recente dos estúdios Disney. O primeiro é Wasabi, que teve suas expressões baseadas no ator Damon Wyans Jr., que fez a voz do personagem. O segundo é Yama, que em suas versões iniciais, era um lutador.   Bem legal....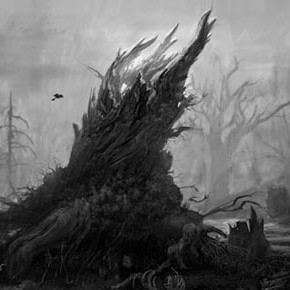 O destaque de hoje vai para o artista Jake Panian, que tem em seu portolfio vários trabalhos para o estúdio Blue Sky, onde atua como visual development artist. Entre os títulos estão Epic, Rio 2 e Ice Age 4- Continental Drifting. Confira abaixo os belos trabalhos de Jake. Se quiser acompanhar as atualizações...
Faça uma pesquisa visual do assunto desejado: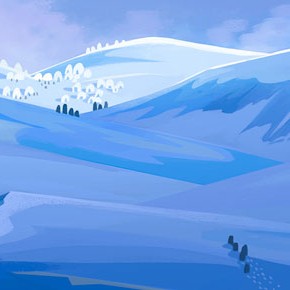 Seleção bem legal de artes produzidas pela ótima artista Floriane Marchix, visual development artist no Estúdio DreamWorks. Conforme comenta Floriane em seu blog, essas artes começaram a ser produzidas há aproximadamente três anos, e mostram ...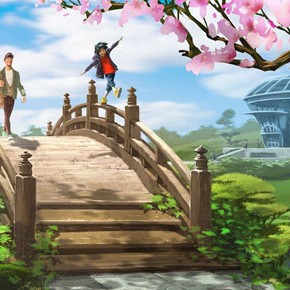 Há algumas semanas chegamos a compartilhar aqui algumas artes que Armand Serrano criou para Big Hero 6!, o mais recente filme (atualmente em cartaz nos cinemas brasileiros ) dos estúdios Disney. Hoje destacamos mais um pouco dos trabalhos do artista para esta produção. Confira!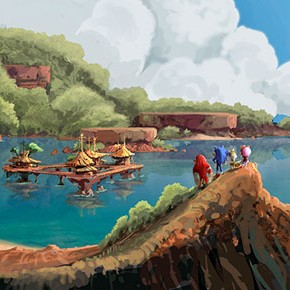 Em junho passado mostramos aqui uma grande série de Concept Arts produzidas para o game Sonic Boom, do estúdio Big Red Button. Na ocasião apresentamos trabalhos de diferentes artistas, mas dessa vez apresentamos especificamente as artes de Nicolas Weis, que postou em seu blog uma grande quantidade de cenários, props, veículos e sketches criados...
Abaixo trazemos os trabalhos bem legais de Nacho Yagüe, Concept Artist no estúdio Ubisoft de Toronto, no Canadá. No portfolio de Yagüe também são apresentadas as artes criadas por ele para os games Splinter Cell Blacklist e Assassin's Creed 3: liberation, (ambos da Ubisoft ), além de bonitos trabalhos pessoais do artista. Visite!...
Mais um conteúdo bem legal do filme Penguins of Madagascar, da DreamWorks. Desta vez apresentamos os trabalhos do Visual Development artist e Concept Designer de Win Arayaphong...
Uau! Mais uma seleção sensacional de artes produzidas para o filme The Book of Life, do Reel FX e 20th Century Fox. As imagens abaixo foram publicadas no site de Paul Sullivan, que foi o diretor de arte nesta belíssima produção.
Home sweet home é um filme de graduação feito por Alejandro Diaz, Pierre Clenet, Romain Mazevet e Stéphane Paccolat, com trilha sonora original de Valentin Lafort estudantes da Supinfocom Arles, da França. Entre outras premiações, o filme ganhou o Best Computer Animated Short Film Award na Siggraph 2014, além de ter sido selecionado para...
Apresentamos abaixo o primeiro trailer e imagens de Le Petit Prince (Paramount Pictures), do diretor Mark Osborne, (Kung Fu Panda e The SpongeBob SquarePants Movie). O filme está sendo produzido em CG e Stop Motion e tem estréia prevista para 7 de outubro de 2015.
Abaixo destacamos a animação SIDERA, produzida pelos estúdios Yapiko Animation e Catfish Deluxe, de Benoit Boucher, Baptiste Gaubert e Fabien Mense.   Esta sequência é parte de uma animação de quase 6 minutos criada para o filme francês "Lou! Jornal Infime", de Julien Neel, e representa os pensamentos de uma das personagens principais do filme, a...
Abaixo apresentamos vários estudos de expressões faciais e poses do personagem Fred (de Big Hero 6!) que o artista Jin Kim publicou em seu Tumblr. Veja também, no final desta página, os links para vários outros posts com artes de BH6! Confira: