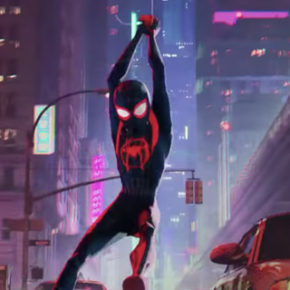 Abaixo trazemos o trailer oficial de Spider-Man: Into the Spider-Verse, liberado recentemente pelo estúdio Sony Pictures Entertainment.  O filme tem estreia marcada para Dezembro deste ano, e o visual está sensacional!  Confira: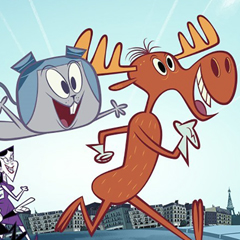 Hoje damos destaque  à série animada "The Adventures of Rocky and Bullwinkle". Sucesso de 1959 à 1964, a animação chamou a atenção do público por seu humor irônico e sarcástico, onde jovens e adultos acompanhavam as aventuras do esquilo Rocky e o alce Bullwinkle. Veja aqui um episódio da época. Originalmente criada por Jay Ward e Alex...
Faça uma pesquisa visual do assunto desejado: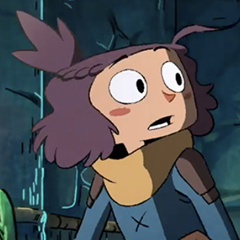 Foi divulgado nesta semana pelo canal Nick Animated Shorts o curta The Ballad of Bea and Cad, criado por Tim Probert, desenvolvido por Tim Probert e Joe Burrascano, e produzido por Aardman Nathan Love, estúdio parceiro da Aardman. Segundo o website do artista, The Ballad of Bea and Cad é um antigo projeto pessoal de Tim, que em breve se tornará...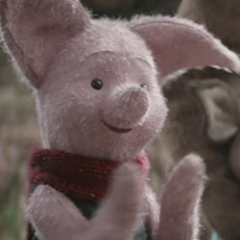 Assista abaixo o trailer oficial do filme Christopher Robin, do Walt Disney Animation Studios, que mais uma vez nos traz o ursinho Pooh, Leitão (Piglet), Bisonho (Eyeore),Tigrão (Tigger) e todos os seus amigos em novo filme, agora em versão live-action, com estreia para o próximo mês de Agosto.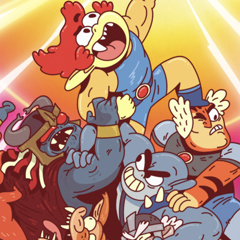 Confira abaixo o trailer oficial de ThunderCats Roar, produzido pela Warner Bros. Animation, que estréia em 2019 na Cartoon Network.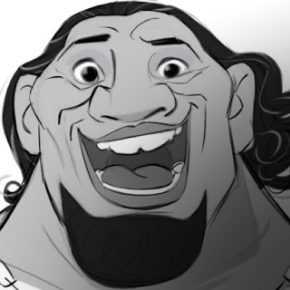 Para ampliar nossa já considerável galeria de artes do filme Moana, do Walt Disney Animation Studios, trazemos hoje mais uma série de character designs feitos por Borja Montoro. O artista espanhol, que também já criou artes para Zootopia (Walt Disney Animation Studios), Rio (Blue Sky Studios) e Giácomo Secret's (The Spa Studios), mais uma vez...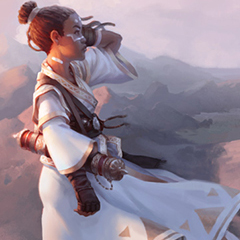 As matrículas para o termo de verão da CG Master Academy estão abertas! Com o novo site da CGMA no ar, agora é muito mais fácil encontrar um curso que irá ajudar a desenvolver suas habilidades nas áreas que você precisa. Estudantes agora podem definir seus próprios programas através da seleção de cursos de seu interesse,...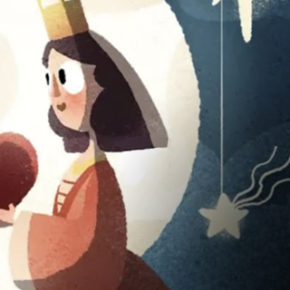 Hoje mostramos aqui um belíssimo trabalho do Google Doodles em parceria com Spotllight Stories. Back to the Moon, primeiro curta interativo de Realidade Virtual (VR) em 360º do Doodles, é uma colaboração entre as equipes do Google Spotlight Stories, Google Arts & Culture e Cinémathèque Française. O Google Doodles sempre traz novidades a partir de celebrações,...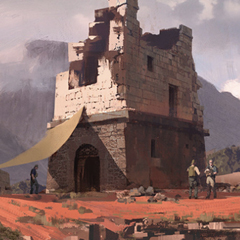 Hoje trazemos mais uma série de incríveis artes criadas para o game Uncharted 4, do estudio Naughty Dog. Desta vez destacamos os trabalhos do artista Nick Gindraux, que também produziu belíssimos concept arts para The Last of Us. Visite a página do artista no Artstation para conferir todos os seus trabalhos.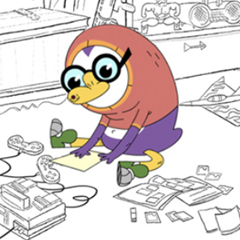 Hoje trazemos pela primeira vez algumas da artes feitas para a série animada Oswaldo. Produzida pelo estúdio Birdo, mostra o dia a dia de um pinguim que tenta sobreviver à escola. Sim, um pinguim na sexta série! Os cenários que você confere abaixo são de Bernardo França, que trabalhou como diretor de arte na série....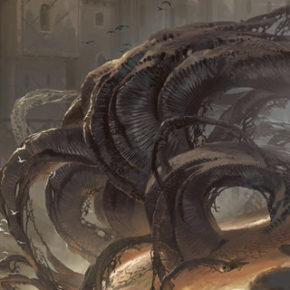 E encerrando essa incrível galeria da série "Concept Arts de League of Legends (As Regiões)", dessa vez apresentamos as artes criadas para as Regiões de Piltover, Shadow Isles, Bandle City, Void e Demacia , todas parte do game League of Legends, da Riot Games.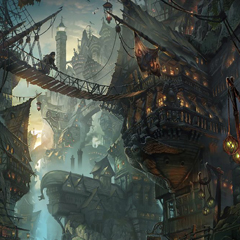 Dando sequência ao post "Concept Arts de League of Legends (As Regiões), mostramos agora as Regiões de Bilgewater, Shurima, Zaun e Freljord, todas parte do game League of Legends, da Riot Games. Confira também o post #01, onde destacamos as regiões Ionia, Noxus e Mount Targon.