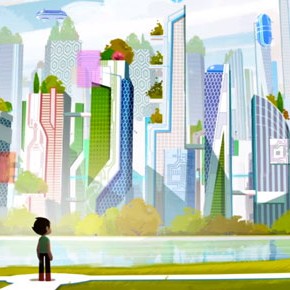 Foi liberado na noite de ontem o primeiro teaser trailer da série em animação Astroboy Reboot, uma adaptação do mangá de Osamu Tezuka, em produção conjunta entre Caribara Animation, Shibuya Productions e Tezuka Productions. Confira!
Faça uma pesquisa visual do assunto desejado: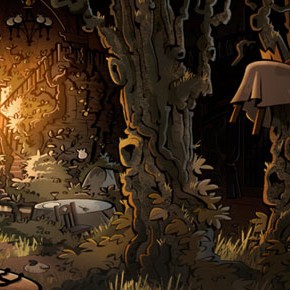 Abaixo apresentamos uma grande série de BGs produzidos para o seriado Gravity Falls, exibido no canal Disney XD. As artes foram publicadas no Tumblr do artista Jeffrey Thompson, um dos artistas responsáveis pelos cenários da série.  Visite o blog do artista para conhecer também outros trabalhos bem bacanas. Acima: Episódio "Not what he...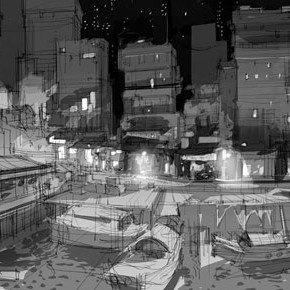 Hoje destacamos os trabalhos produzidos pelo artista Marcos Mateu-Mestre para o filme Penguins of Madagascar, do estúdio DreamWorks Animation. Mestre também tem em seu porfolio trabalhos para os filmes How to Train Your Dragon 2, Puss in Boots, Turbo...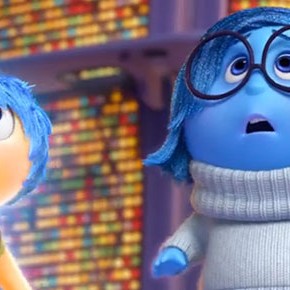 Confira abaixo o trailer número 2 do novo filme Inside Out, da Disney Pixar, que tem previsão de estréia para o dia 19 de junho.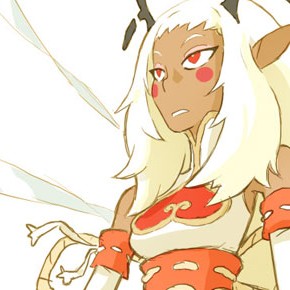 Hoje destacamos o estilo e os trabalhos do artista Bill Otomo, um dos integrantes do grupo Catfish Deluxe, do qual também fazem parte Fabien Mense e Baptiste Gaubert (Gobi).    As artes abaixo mostram um pouco de suas criações para a Dofus – The Return of Julith (da Ankama), Krrpk, comic book de autoria de Otomo,...
O artista Aymeric Kevin, já destacado aqui no blog por diversas vezes, compartilhou (já há algum tempo) em em seu Tumblr uma série de artes criadas por ele para o seriado animado Space Dandy, produzido pelo estúdio Bones para a tv japonesa.  No ano passado a série foi licenciada para exibição também na America do...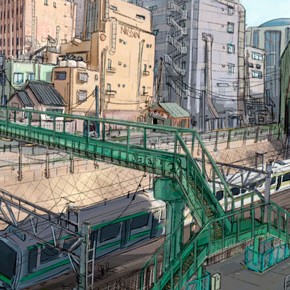 Mais umabela seleção de artes produzidas por Scott Watanabe, que foi diretor de arte no filme Big Hero 6, do estúdio Walt Disney Animation.  Para conhecer muitas outras artes de Big Hero 6, criadas por vários artistas, visite os links no final deste post. VISITE:   Scott Watanabe  OUTROS POSTS QUE PODEM SER...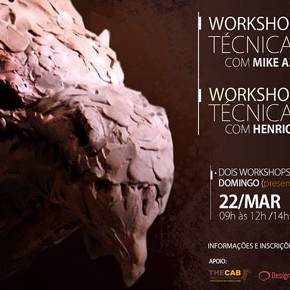 A ICS - Escola de Arte e 3D realizará no próximo dia 22 de março, domingo, mais um duplo Workshop: Pintura Digital - Técnicas de Sketch, com Mike Azevedo, e Escultura Tradicional - Técnicas de Sketch, com Henrique Rainha. Assim como ocorreu nas edições anteriores...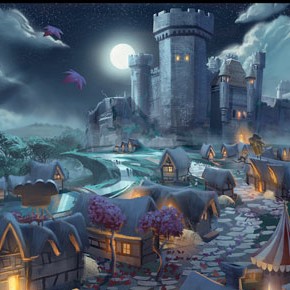 Hoje trazemos como destaque uma ótima seleção de artes criadas por Paul Sullivan (lead artist) para o game Sly Cooper Thieves in Time, da Sony Computer Entertainment, lançado em 2013 para as plataformas PS3 e PSVita. Abaixo você vê sketches, cenários...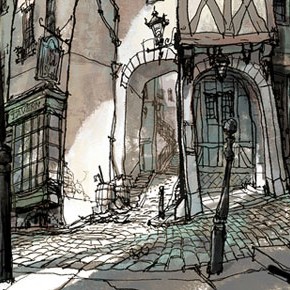 Mais um post com uma série bem bacana de artes criadas no desenvolvimento do filme The BoxTrolls, do estúdio Laika. Os trabalhos abaixo são de Michel Breton, que está creditado como concept artist nesta produção.  Além de The BoxTrolls, Breton também tem em seu portfolio trabalhos para os filmes Coraline, The Triplets of Belleville, The...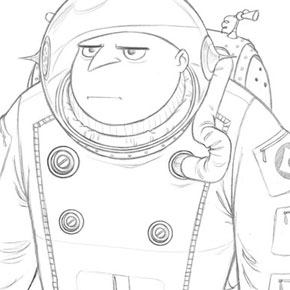 Segundo post aqui no THECAB destacando as artes de Paul Mager, que atualmente é set designer no estúdio Illumination Mac Guff.  Confira também o post anterior onde mostramos os lindos desenhos que Mager produziu para o filme A Monster in Paris (Un Monstre à Paris). Para ver mais artes de The Lorax, acesse os links...