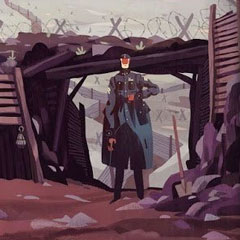 Hors Champ é um curta desenvolvido pelos estudantes da Gobelins Hugo De Faucompret, Arthus Pilorget, Pierre Pinon, Johan Ravit e Valentin Stoll. Criado para o Festival International du Film d'Animation Annecy 2014, o filme aborta eventos da primeira guerra mundial vistos através da lente de um cinegrafista amador. Abaixo você vê o curta completo, dois videos making of, criados por Arthus Pilorget e Valentin Stoll, e...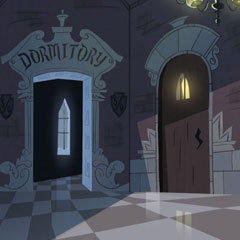 Abaixo, mais alguns cenários de diferentes episódios do seriado Star Vs. The Forces of Evil, produzidas pelo background painter Matthew Thiebes. Confira! For English Speakers New arts from Star Vs. the Forces of Evil Following a few more backgrounds from different episodes of  Star Vs. The Forces of Evil, produced by the background painter  Matthew Thiebes.
Faça uma pesquisa visual do assunto desejado: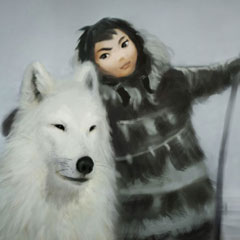 Never Alone (Kisima Ingitchuna) foi criado em parceria com habitantes de uma comunidade nativa do Alaska, que se uniu ao time de desenvolvedores para dar vida a um jogo cheio de referências ao folclore e às lendas desta comunidade. Produzido pela E-Line Media e Upper One Games, Never Alone teve uma ótima receptividade da imprensa e recebeu diversos prêmios, incluindo "Best Debut" da British...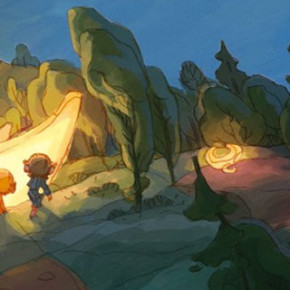 Hoje damos destaque a várias ilustrações do artista Noah Klocek. Nos últimos 15 anos ele tem trabalado para grandes estúdios como Industrial Light & Magic, DreamWorks Animation, e mais recentemente, Pixar Animation Studio. Sua experiência inclui design de produção, direção de arte, desenvolvimento visual para filmes e ilustração. As imagens que você vê na sequência são ilustrações...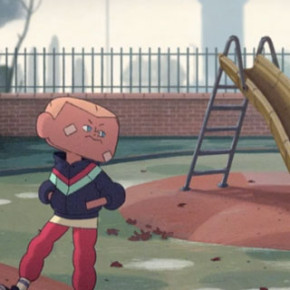 Aeeee! Já estão online mais alguns dos famosos curtas criados por estudantes da Gobelins. Abaixo você confere Wildfire (Hugues Opter, Pierre Pinon, Nicole Stafford, Valentin Stoll, Arnaud Tribout, Shang Zhang), Shudô (To-Anh Bach, Charles Badiller e Hugo Weiss), Made in China (Vincent Tsui), Une Noce en Enfer (Yannick Boireau, Pierre Butet, Magali Garnier, Clémence Maret), Que Dalle (Caroline Cherrier, Hugo De...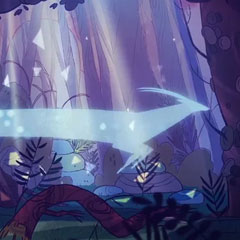 Hoje apresentamos para vocês a animação King Kills, criada como projeto de conclusão para o Gerasimov Institute of Cinematography, de Moscou, também conhecido como VGIK. O filme foi baseado em um conto de Sergey Sedov.  Foi dirigido por Polina Minaeva, teve desenvolvimento visual de Polina Minaeva e Anastasia Kim, cenários de Valeria Sanchillo, Julia Shuravleva, Polina Minaeva e Anastasia Kim. Confira os créditos completos na página...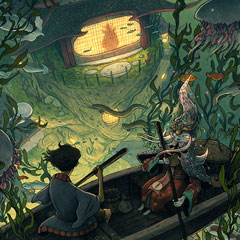 Hoje o destaque vai para as bonitas ilustrações produzidas por Matt Rockefeller, que recebeu recentemente sua graduação no curso de fine art e illustration com ênfase em animação no Maryland Institute College of Art.   Atualmente Matt é ilustrador freelancer, e você pode adquirir várias das suas ilustrações na sua página no InPrint.  Não deixe de visitar também o website...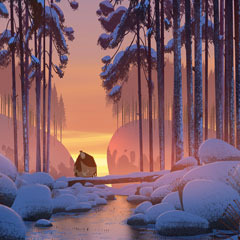 Se você, assim como nós aqui do THECAB, também ficou maravilhado ao assistir o trailer da animação de Klaus, novo projeto do SPA Studios, de Sergio Pablos, provavelmente vai gostar de conhecer  o artista responsável por alguns belíssimos cenários.  Seu nome é Szymon Biernacki. E hoje destacamos artes produzidas por ele para o game Age of Empires, bonitos trabalhos...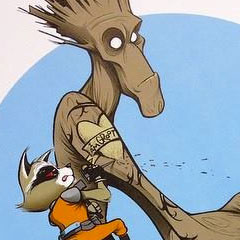 Hoje trazemos para os leitores do THECAB os incríveis trabalhos do artista Gustavo Duarte, criador das premiadas HQs Birds, Taxi, Có and Monstros.  As artes abaixo mostram um pouco do refinadíssimo traço de Gustavo e o belo estilo de seus personagens, e também algumas artes criadas para a edição Guardians of the Galaxy 100th Anniversary Special #1, da Marvel Comics....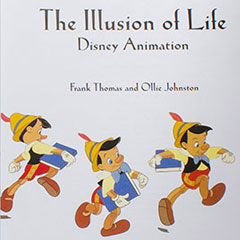 Se você já é animador ou já estudou animação, provavelmente conhece esses princípios, descritos originalmente no livro The Illusion of Life, de Frank Thomas e Ollie Johnston. Em uma série de 12 vídeos, o animador Alan Becker usa a própria animação para mostrar cada um dos 12 conceitos, de forma bem clara e didática. Alan é o criador da mundialmente conhecida série Animator vs Animation, lançada...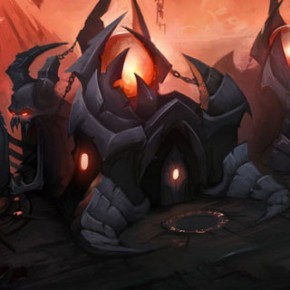 Hoje trazemos aqui para o THECAB os trabalhos criados por David Harrington para o game Heroes of the Storm. David atualmente trabalha como Senior 3D Artist no estúdio Blizzard Entertainment .  No final do post você pode ver também três exemplos do trabalho de David (muito bons por sinal) como artista 2D. Confira! (trabalhos pessoais / personal works) VISITE:  David...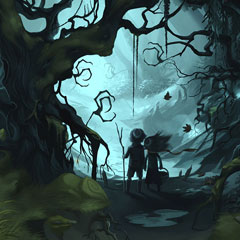 Destacamos hoje as bonitas artes criadas por Vanja Todoric para o game Fearful Tales – Hansel and Gretel, produzido pela Eipix Games.  Mais trabalhos de Vanja no Artstation. Confira: For English Speakers Today we feature the beautiful arts created by Vanja Todoric for the game Fearful Tales – Hansel and Gretel, produced by Eipix...