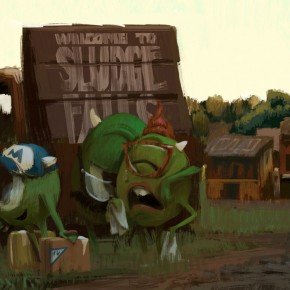 Coisa mais linda do mundo a arte de Robert Kondo. Os trabalhos que trazemos hoje para destaque foram produzidos para o filme Monsters University, quando Kondo ainda estava na Disney/Pixar. Ele atualmente faz parte da Tonko House, estúdio que comanda em parceria com Dice Tsutsumi desde a criação do projeto  The Dam Keeper, curta produzido por eles...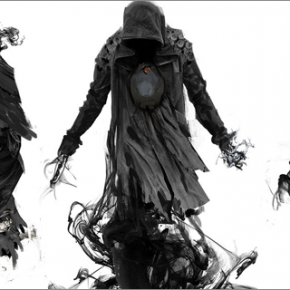 Trazemos hoje para destaque os ótimos trabalhos do artista Darren Bartley, que atualmente trabalha como concept designer no estúdio Ubisoft Montreal.  Você pode ver o portfolio completo do artista em seu site no deviantart ou no Artstation.  Confira:   
Faça uma pesquisa visual do assunto desejado: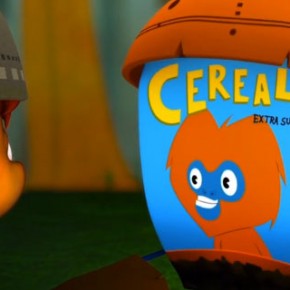 Galera, o pessoal do estúdio SPIRIT Animation, de Curitiba, foi bem bacana e encaminhou pra gente um pouco do material de produção da série CARLOS ® para compartilharmos aqui para nossos leitores. Abaixo CARLOS ® trouxe à tona o dilema das crianças entre comer ou não alimentos saudáveis.  No enredo da animação, toda vez que o jovem Juanito encontra uma...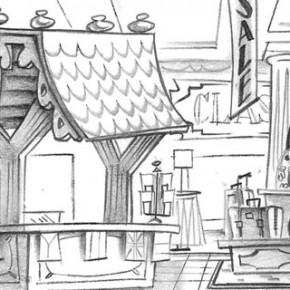 Mais um pouco da arte produzida para o seriado Camp Lazlo, exibido no canal Cartoon Network. Dessa vez apresentamos os layouts criados de Chris Tsirgiotis, artista que destacamos  recentemente aqui no THECAB, por suas artes para Wander over Yonder e Mumbai Madness do Mickey Mouse Shorts. Mais posts com artes de Camp Lazlo nos links no final desta...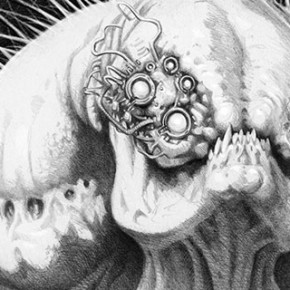 Abaixo destacamos os trabalhos que o Concep Artist Ken Barthelmey produziu para Maze Runner, filme lançado em 2014 pelo estúdio Twenty Century Fox.  Ken também trabalhou nas artes do segundo filme da franquia, entitulado Maze Runner: The Scorch Trials, mas como o lançamento será só em meados de setembro, as artes ainda não podem ser divulgadas.  Ficamos no aguardo....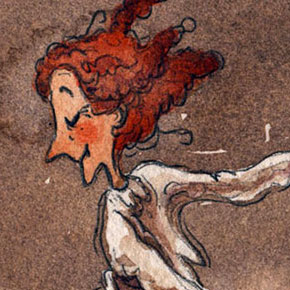 Já podemos ter o prazer de conferir a versão completa de Guida, curta premiadíssimo (Annecy 2015, AnimaMundi 2015, entre vários outros) da artista e animadora Rosana Urbes.  O filme foi disponibilizado online para que possa concorrer ao Prêmio Canal Brasil de Curtas 2015 – Categoria Júri Popular.  Vários outros também estão liberados. Você pode conferir...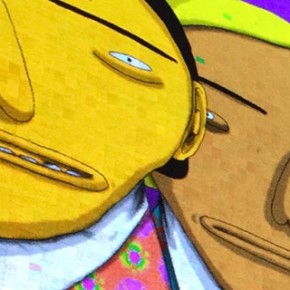 Hoje damos destaque a um projeto bem bacana desenvolvido pelo estúdio Birdo, aqui de São Paulo, para a dupla de artista Os Gêmeos.  É uma série de animações de 3 minutos que serão exibidas simultaneamente em 45 telas gigantes através de 5 quadras na Times Square, em Nova Iorque, durante todas as noites do mês de...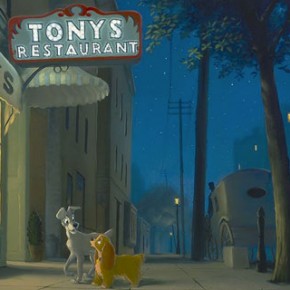 Hoje trazemos aqui para o THECAB uma grande série de belas pinturas criadas pelo artista Rob Kaz, um dos poucos credenciados para produzir trabalhos para o Disney Fine Art. Na galeria de artes licenciadas, além do estúdio Disney, estão também Pixar, Star Wars e Warner Bros.. Visite o site de Rob Kaz...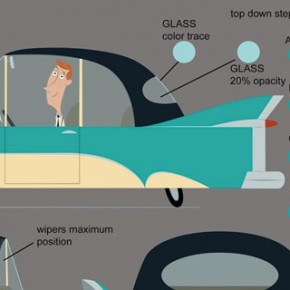 Foi em 2013 quando publicamos pela primeira vez diversas artes do seriado Jamie's got Tentacles, criado pela Samka Productions. Hoje apresentamos os trabalhos bem interessantes de Olivier Malric, ilustrador e animador de efeitos especiais 2D. Gosto muito desse tipo de arte. É quando vemos aqueles mínimos detalhes que muitas vezes passam despercebido pelo público,...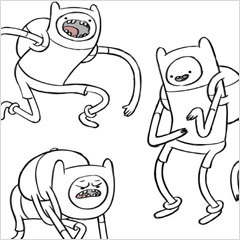 Wow!  Isso é muito legal.  O artista Phil Rynda compartilhou em seu blog o link de um arquivo em formato pdf entitulado "How to Draw Adventure Time" . É um compilado de 16 páginas desenhado por ele em 2009, mostrando exemplos bem detalhados sobre como desenhar os personagens de Adventure Time, série que trabalhou como character designer. Além de Adventure Time, Phil Rynda também participou...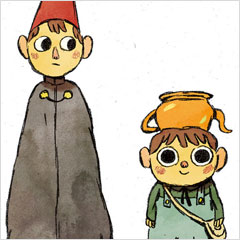 Trazemos hoje mais um pouco da arte produzida para Over the Garden Wall (O Segredo Além do Jardim), minissérie em 10 episódios criada por Patrick McHale para o canal Cartoon Network. Os desenhos abaixo são do artista Mikkel Sommer. Conheça mais sobre Mikkel Sommer visitando o blog do artista.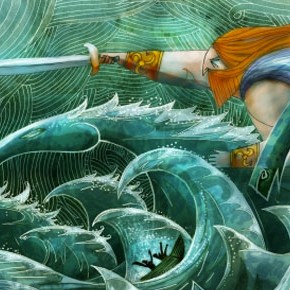 Abaixo compartilhamos uma grande série de concept arts criadas pelo artista Ross Stewart para o filme Song of the Sea. Nesta produção Ross trabalhou em conjunto com Tomm Moore e o diretor de arte Adrien Merigeau. Visite o site de Ross Stewart e conheça vários outros trabalhos do artista.