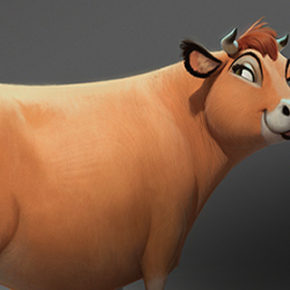 Hoje nós trazemos aqui mais um pouco do talentoso artista José Manoel Fernandez Oli, que por muitos anos vem criando incríveis trabalhos para filmes do estúdio Blue Sky, como Ferdinand, The Peanuts Movie, Ice Age 6: Collision Course, e Rio 2. Não perca a oportunidade de visitar o site de Oli e conhecer outros...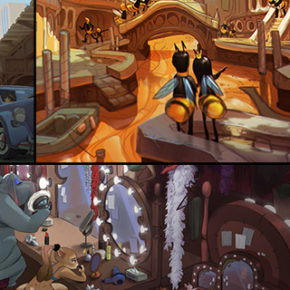 Como qualquer profissional da indústria de computação gráfica irá atestar, é infinitamente melhor mostrar do que falar! Esta é uma área com foco no visual, então é natural que a maneira mais efetiva de se comunicar é por imagens e não palavras. Isso é uma verdade também na CG Master Academy, onde o valor real...
Faça uma pesquisa visual do assunto desejado: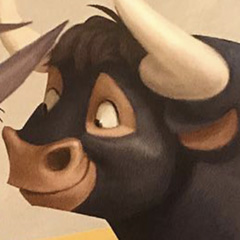 Hoje destacando algumas incríveis Concept Arts criadas pelo também incrível time de desenvolvimento do filme Ferdinand, do estúdio Blue Sky. Abaixo você vê trabalhos dos artistas Aidan Sugano, Mike Lee, Nathan Fowkes, Sang Jun Lee, Sergio Pablos e Vicki Saulls. Confira!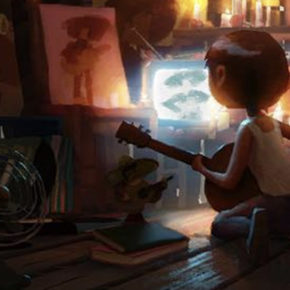 A artista Shelly Wan (Finding Dory, Inside Out, Monsters University e outros) compartilhou em sua conta no Instagram uma série de artes desenvolvidas para o filme Coco, dos estúdios Disney/Pixar.
Destacando hoje algumas artes de desenvolvimento criadas para Olaf's Frozen Adventure, curta de animação 3D dos studios Disney/Pixar, exibido junto com o filme Coco. As primeiras imagens que você vê abaixo são do artista Armand Serrano, publicadas recentemente na sua página do Facebook. A segunda parte foi publicada originalmente no site "Oh my Disney". São incríveis!...
Trazemos hoje mais um pouco da arte produzida pelo time de desenvolvimento do filme Coco, dos estúdios Disney-Pixar. Abaixo você confere os trabalhos de character design da artista Zaruhi Galstyan, publicados originalmente em sua conta do Instagram. Confira!
Hoje destacamos os trabalhos criados pelo artista Thomas Reteuna para o filme Despicable Me 3, do estúdio Illumination Entertainment. Thomas é creditado como set designer nesta produção. Visite o Tumblr para conhecer mais coisas legais produzidas pelo artista.
Abaixo apresentamos algumas artes do filme Ferdinand, produzido pelo estúdio Blue Sky (The Peanuts Movie, Rio, Epic, A Era do Gelo), e distribuído pela 21th Century Fox. As imagens foram publicadas nos blogs dos artistas Sergio Pablos (The Spa Studios) e Sang Jun Lee . Se você ainda não viu o trailer, aproveite e confira...
Trazemos hoje uma pequena seleção de concept arts criadas pelo artista Paul Abadilla (Cars 3, Finding Dory, Inside Out, Brave) para The Good Dinosaur, filme do anos de 2015 produzido pelos estúdios Disney/Pixar . Visite o website para ver vários outros trabalhos do artista.
Finalmente começam a ser divulgadas as artes criadas pelo time de desenvolvimento do filme Coco, dos estúdios Disney/Pixar. Começamos essa nova galeria dando destaque às criações de Carter Goodrich. Visite o site do artista e conheça todo o seu portfolio, que também inclui artes para os filmes The Croods, Animal Crackers, Hotel Transylvania, Brave, Despicable...
Hoje trazemos para destaque mais alguns trabalhos do time de desenvolvimento de Angry Birds Movie, da Rovio Animation e Sony Pictures Imageworks. As artes foram publicadas originalmente no site de Sharon Huang. Confira!
Hoje destacando as artes criadas por Ludo Gavillet (The Secret Life of Pets, Minions), para o filme Despicable Me 3, da Illumination Entertainment . Não deixe de visitar o site para conhecer todos os demais trabalhos do artista.