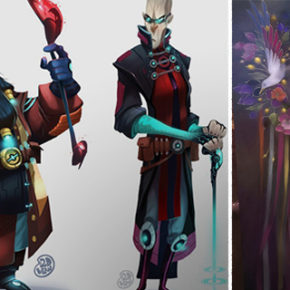 Neste verão, aprenda as habilidades necessárias com os artistas da Disney TV, DreamWorks e Nickelodeon! Não é exagero dizer que character / creature design é uma das mais excitantes, criativas e celebradas disciplinas artísticas. Mas ter acesso a essa área não é assim tão fácil. É aqui que entra o Character Design Program. Planejados por...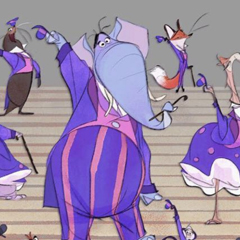 Uau!  Realmente pirando com esses maravilhosos desenhos criados pelo character designer James Woods para o filme Mary Poppins Returns, do estúdio Walt Disney Animation, que recentemente chegou aos cinemas de todo o globo. Aqui compartilhamos vários dos desenhos, mas você pode ver todos eles visitando o Instagram de James Woods, que mostra uma galeria verdadeiramente inspiradora.  Visite e confira todas!
Faça uma pesquisa visual do assunto desejado: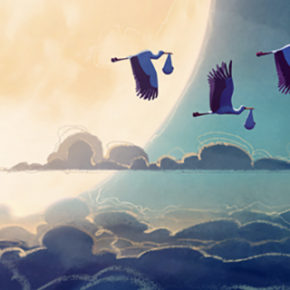 O que seguem são algumas ótimas artes compartilhadas pelo artista Paul Lasaine (The Boxtrolls, Puss in Boots, Surf's Up).  As artes foram todas criadas para Storks, filme do estúdio Warner Animation Group, lançado em 2016. Confira!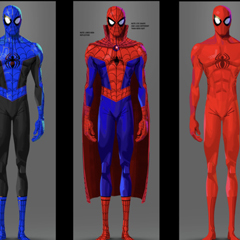 Hoje damos destaque a mais uma ótima galeria de designs criados para o filme Spider-Man: Into the Spider-Verse, do estúdio Sony Animation. O artista é Yuhki Demers, e visitando seu website  você pode conferir todo seu portfolio, que inclui artes para Big Hero 6 The Series e o filme Emoji Movie. 
Hoje compartilhamos por aqui alguns incríveis trabalhos de arte criados por Alberto Mielgo.  Ele trabalhou por aproximadamente 3 anos como Diretor de Arte / Designer de Produção no time inicial de desenvolvimento do filme Spider-Man: Into the Spider-Verse, do estúdio Sony Animation. Visitando o website de Alberto Mielgo você pode ler todos os detalhes de sua contribuição para este grande filme. Confira!
Spider-Man: Into the Spider-Verse, um dos mais esperados filmes de 2018 já está nos cinemas! E para nós, que amamos os traços do artista Shiyoon Kim, é também tempo de alegria! O que segue são desenhos mostrando poses e expressões dos personagens Gwen-Stacy, Miles Morales e Peter Parker.  Você pode conferir estes desenhos e continuar a seguir as atualizações diretamente no Instagram...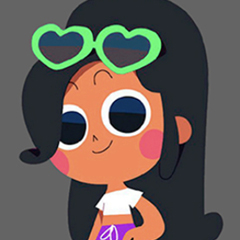 Hoje damos destaque ao trabalho bem bacana que o time de arte e animação do Birdo Studio fez na produção da série de TV "Clube da Anittinha", atualmente em exibição nos canais Gloob e Globinho. A série foi criada pela cantora Anitta, em parceria com o Birdo Studio.  As primeiras ideias da série vieram da própria artista, que também faz...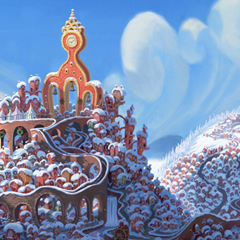 Hoje compartilhamos algumas artes incríveis criadas por  Yarrow Cheney  para o filme The Grinch, do estúdio Illumination Entertainment. Visite o portfolio do artista para conferir muitos outros trabalhos.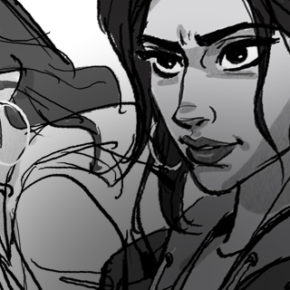 Finalmente chegou aquela época do ano quando podemos admirar todos aqueles lindos trabalhos de design de personagens, com as incríveis poses e expressões criadas pelo artista Jin Kim para algum filme da Disney. Dessa vez, a personagem em questão é Shank, e o filme é Wreck-It Ralph 2: Ralph Breaks the Internet. Essa personagem foi inspirada na atriz Gal Gadot (Velozes e...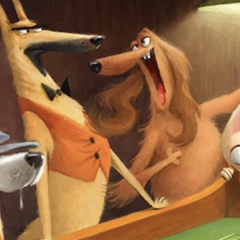 Destacando hoje os trabalhos feitos pelo artista Patrick Muylkens para  "The secret life of pets" e "Minions", ambos do estúdio Illumination Entertainment. Visite o portfolio do artista e surpreenda-se com seus trabalhos.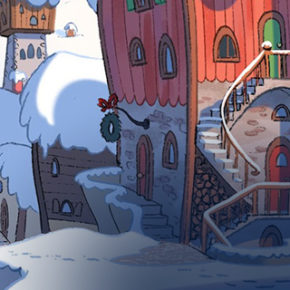 Hoje compartilhamos algumas artes muito bacanas criadas por Ludo Gavillet (Despicable Me 2, Despicable Me 3, The Secret Life of Pets, Minions) para o filme The Grinch, da Illumination Entertainment. Faça uma visita ao blog do artista e confira todo seu portfolio.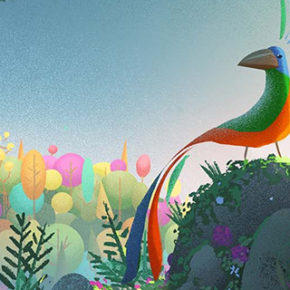 Crow: The Legend é um incrível curta de animação VR inspirado em uma lenda nativa americana. O filme foi criado pelo estúdio de realidade virtual duas vezes vencedor do prêmio Emmy, Baobab Studios, e tem John Legend estrelando como Crow, o mais popular e admirado animal na floresta, com suas magníficas cores e linda voz. Mas quando o inverno surge pela primeira...