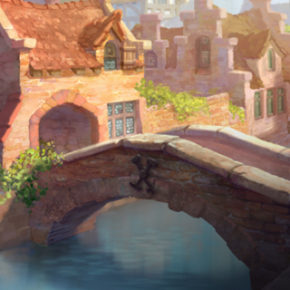 Noëlle Triaureau, production designer/art director no estúdio Sony Animation, divulgou em seu site alguns lindos trabalhos criados para o filme Smurfs: the Lost Village.  Em seu portfolio, Noëlle também apresenta artes desenvolvidas na produção dos filmes Hotel Transylvânia e Surf's Up, ambos da Sony Animation.   Confira as artes logo abaixo e não deixe de visitar o site da artista....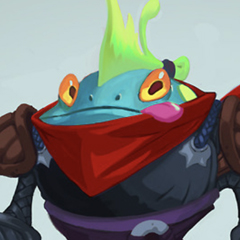 Hoje trazemos muitas outras concept arts criadas pelo artista Vinos Rams para o jogo Gigantic, do estúdio Motiga.  Infelizmente, em janeiro passado, em seu website oficial, o estúdio anunciou que os servidores seriam desligados em 31 de Julho deste ano.  Visite os posts anteriores para ver mais artes de personagens e ambientes do game Gigantic.
Faça uma pesquisa visual do assunto desejado: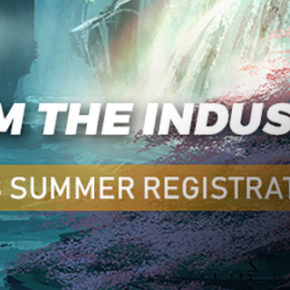 (ATUALIZAÇÃO: Matrículas encerradas!) Falta apenas 1 semana para se encerrarem as matrículas dos cursos de Verão 2018 na CGMA!  E para aqueles que ainda não se decidiram, vale lembrar que, pela primeira vez, os alunos poderão aproveitar o "1 YEAR EXTENDED ACCESS", que dá acesso ao conteúdo dos cursos por 1 ano após o seu término...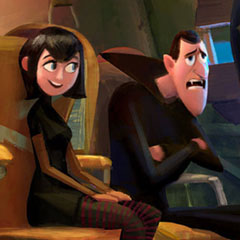 Mais uma produção Genndy Tartakovsky chega aos cinemas de todo o globo. Hotel Transylvania 3: Summer Vacation (Hotel Transilvânia 3: Férias Monstruosas), do estúdio Sony Animation, estreou recentemente, e como é de costume, temos o prazer de trazer alguns belos trabalhos criados pelo incrível time de arte. Hoje destacando os artistas David Alcarria, Miguel Gil, Nacho Molina, Scott Wills e Sylvain Marc. Por favor...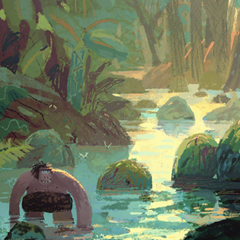 Hoje trazemos vários ótimos designs criados por  Aurélien Predal para o filme Early Man, produzido por Aardman , STUDIOCANAL e BFI.  E se você ainda não viu, não perca a chance de conferir nossos posts anteriores onde destacamos outros trabalhos de Aurélien Predal, como Popeye, Mune, A Monter in Paris e mais.
Vamos falar hoje sobre Deanna Marsigliese. A artista merece destaque por seus trabalhos em dois dos grandes filmes da Disney-Pixar: Inside Out e The Incredibles 2.  Deanna fez o design de diversos moradores da San Francisco de Inside Out, e mesmo não sendo os personagens principais, captam a diversidade do local. Em seu post no Tumblr, Deanna fala...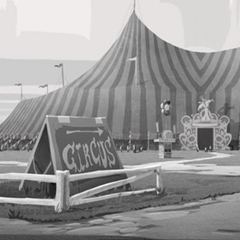 O grande Armand Serrano (Mulan, Tarzan, Lilo & Stitch, Brother Bear, Surf's Up, Cloudy With A Chance Of Meatballs, Arthur Christmas, Hotel Transylvania) vem divulgando em sua facebook page algumas criações que fez como production designer para o filme Animal Crackers (Magic Circus), dirigido por Tony Bancroft (Mulan) e Scott Christian Sava. Bem bacana! Confira!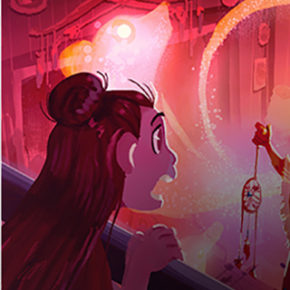 Em um campo tão visual como o da arte digital, é invariavelmente melhor mostrar do que falar. Dito isso, a galeria de estudantes das turmas de primavera 2018 CGMA está pronta. Com o contínuo processo de matrículas da CGMA, as galerias de novos estudantes surgem consistentemente a cada período, e elas não desapontam. O incrível trabalho...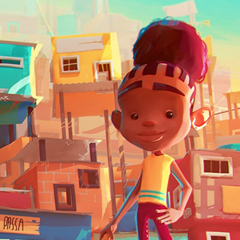 Há alguns dias compartilhamos por aqui os curtas de animação da escola Gobelins exibidos no Annecy International Animation Film Festival. Entre eles também assistimos o curta HueBR, produzido pela escola convidada faculdade Melies, aqui de São Paulo. Hoje olhamos novamente esse ótimo trabalho, agora dando maior destaque ao processo de produção, que teve a participação dos alunos Bernardo Teuber, Daiany Cristina, Diego Oliveira, Fabricio Rabachim, Isadora Pinoti, Pietro Nicolodi e Tiago...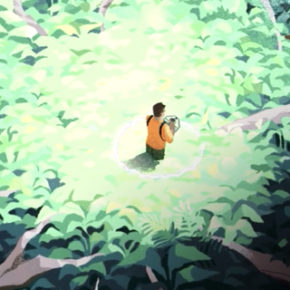 A cada ano são apresentados no Annecy International Animation Film Festival alguns curtas produzidos no curso de Character animation and animated filmmaking da escola francesa Gobelins. O tema escolhido para esta edição de 2018 foi "Brazil" (Aeeee!!!), e com isso a faculdade Melies (SP) foi convidada a também produzir um curta para o evento. Como sempre, eles são ótimos! Confira!...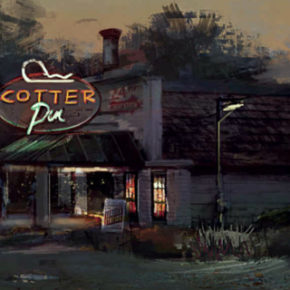 Compartilhamos hoje os trabalhos do artista Drew Hartel, que mostra em seu portfolio belas artes produzidas para os filmes COCO e Cars 3, ambos dos estúdios Disney/Pixar .  Visite também os posts anteriores para ver mais artes de COCO.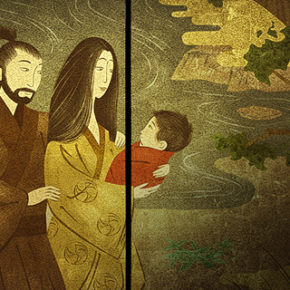 É tão grande a quantidade de tarefas a serem realizadas na produção de um longa de animação, que por vezes, muitos detalhes, mesmo sendo cruciais na construção da narrativa, acabam passando despercebidos por boa parte do público. A arte gráfica envolvida nessas produções é um desses incríveis "detalhes", que hoje queremos dar o devido reconhecimento....