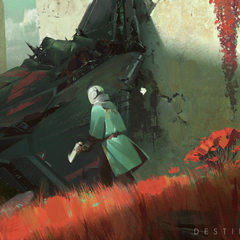 Simplesmente deslumbrante a série de concept arts do jogo Destiny 2 criadas por Sung Choi, Senior Concept Artist no estúdio Bungie. Todos os trabalhos foram postados pelo artista em sua página do Artstation e demais canais de mídia social. Confira mais artes de Destiny publicadas aqui no THECAB visitando os posts anteriores....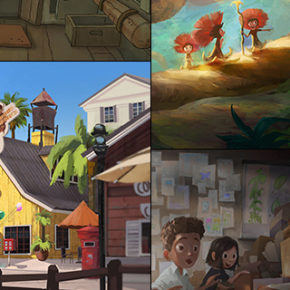 A Galeria de Estudantes dos cursos de Inverno 2018 da CGMA já está pronta! Em uma área tão focada em visual, palavras jamais conseguiriam descrever o real valor das imagens que saem da academia, produzidas através de uma grande variedade de cursos online intensivos. Os cursos CGMA estão sendo feitos e orientados por artistas de todo o...
Faça uma pesquisa visual do assunto desejado: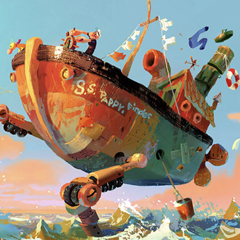 Compartilhamos hoje algumas artes publicadas no website de Aurélien Predal que mostram um pouco do desenvolvimento visual do que viria a ser o filme Popeye, do diretor Genndy Tartakovsky (Hotel Transylvania, Sym-Bionic Titans, Samurai Jack), que seria produzido pelo estúdio Sony Animation. Infelizmente o projeto foi cancelado no começo de 2014. Abaixo você vê alguns trabalhos...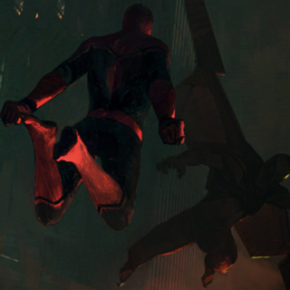 Contar estorias está no coração de tudo que um artista faz na indústria do entretenimento. Todo mundo tem ideias, mas como pegar essa ideia/rascunho/desenho em guardanapo e construir a partir dela uma estória com personagens carismáticos e uma estrutura sólida é do que se trata o CGMA's Storytelling and IP Development Program. Em 2018, empresas como...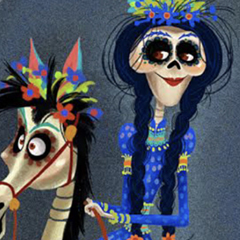 Compartilhamos agora mais alguns personagens do filme Coco (A Vida é uma Festa), dos estúdios Disney / Pixar, publicados no instagram da character designer Zar Galstyan. Confira!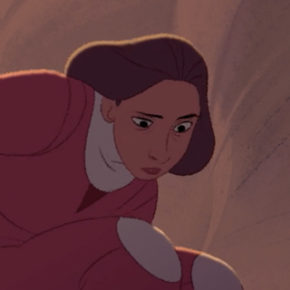 Destacando hoje esse incrível curta em animação produzido pela artista Cécile Carre para seu projeto de graduação na francesa Gobelins School. Simplesmente lindo! Confira: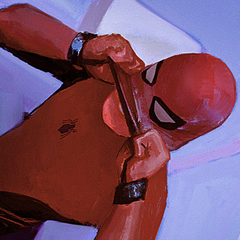 A fornecedora de mentoria em educação de arte online líder no mercado está de volta com novos cursos e a novíssimo programa Storytelling Electives Track, para artistas que buscam um desenvolvimento complementar para lançar suas ideias de IP (Propriedade Intelectual). Para profissionais interessados no auxílio para pagamento dos seus cursos, conheça abaixo as oportunidades de "Employer-Sponsored...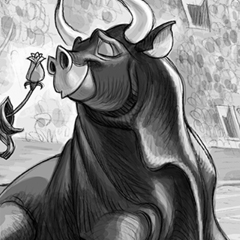 Hoje damos destaque aos belos trabalhos de desenvolvimento visual feitos pelo artista Peter Chan para o filme Ferdinand, do Blue Sky Studios. Em seu portfolio ele também monstra suas criações para outros filmes, como The Box trolls, Rio 1 e Rio 2, Antz, Monsters University e mais. Dê uma conferida!
Há algumas semanas fizemos um post destacando alguns trabalhos feitos pelo artista José Manoel Fernandez Oli para alguns filmes do Blue Sky Studio. Hoje mantemos o mesmo formato, mas desta vez destacando trabalhos de Aidan Sugano, outro grande artista que tem feito incríveis trabalhos também para o Blue Sky. Não perca a...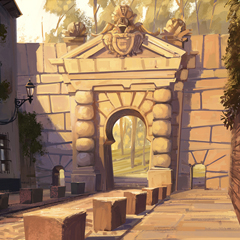 Hoje trazemos alguns trabalhos muito legais criados pelo artista Luis Mejía para o filme Tadeo Jones 2, el Secreto del Rey Midas, do LightBox Animation Studio. Luis é atualmente Senior Layout & Background Artist no The SPA Studios, em Madrid, e visitando seu portfolio você pode ver também várias artes do primeiro filme...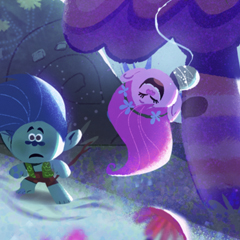 Trazemos hoje algumas artes bem legais criadas pelas irmãs e visual development artists Elena e Olivia Ceballos (EliOli) para a série Trolls: The Beat Goes On!, da Netflix. Abaixo você vê primeiro algumas artes bem iniciais do desenvolvimento e, na sequência, backgrounds criados para o trailer oficial. Visite o tumblr ou o Instagram para conhecer...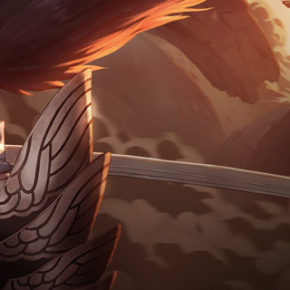 Faltam apenas 2 semanas para o fim do período de matrículas do inverno 2018 na CGMA, a escola de arte online líder de mercado. A CGMA vem fornecendo uma rota acessível em treinamento interativo para estudantes de todo o mundo por quase uma década. Profissionais de aclamados estúdios estão entre o crescente corpo de alunos, juntamente...