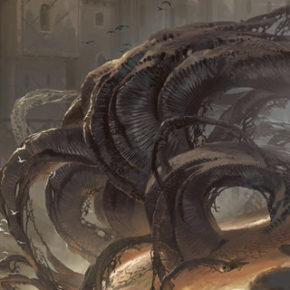 E encerrando essa incrível galeria da série "Concept Arts de League of Legends (As Regiões)", dessa vez apresentamos as artes criadas para as Regiões de Piltover, Shadow Isles, Bandle City, Void e Demacia , todas parte do game League of Legends, da Riot Games.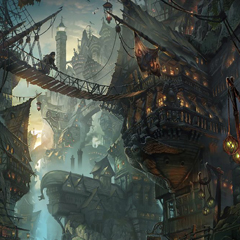 Dando sequência ao post "Concept Arts de League of Legends (As Regiões), mostramos agora as Regiões de Bilgewater, Shurima, Zaun e Freljord, todas parte do game League of Legends, da Riot Games. Confira também o post #01, onde destacamos as regiões Ionia, Noxus e Mount Targon.
Faça uma pesquisa visual do assunto desejado: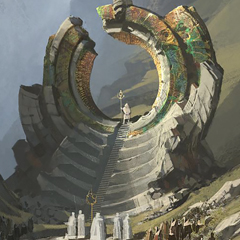 Hoje compartilhamos alguns magníficos trabalhos criados pelo time de arte de League of Legends, divulgados pela Riot Games. Em uma área especial, dentro do site "Universe League of Legends", o estúdio apresenta em detalhes todas as regiões onde se passam todos os roteiros do game.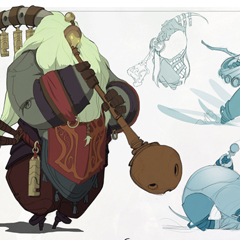 Hoje destacando os ótimos trabalhos de Chris Campbell, Concept Artist/Art Lead no estúdio Riot Games, de Los Angeles, criados para o game League of Legends. Veja também no final do post o video "Creative Collaboration: Making League of Legends Champions", que mostra um pouco da rotina diária do time de produção de League of Legends. Bem...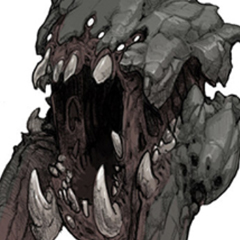 Damos destaque hoje às artes que Stephen Oakley, atualmente concept artist no Sony Santa Monica Studio, criou para o game Evolve, do estúdio 2K Games. Abaixo compartilhamos vários trabalhos divulgados no Artstation do artista, mas não deixe de visitar e conferir a galeria completa, com dezenas de outras artes sensacionais.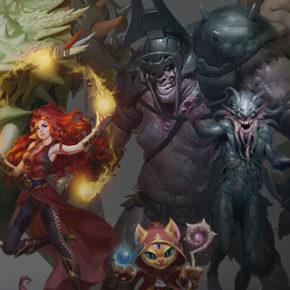 Trazemos hoje os selecionados da edição 2017 do Into the Pixel, exibição anual de arte criada pela Entertainment Software Association (ESA), The Academy of Interactive Arts & Sciences (AIAS) e The Prints and Drawings Council of the Los Angeles County Museum of Art (LACMA), que desde 2004 vem premiando os melhores artistas da área de...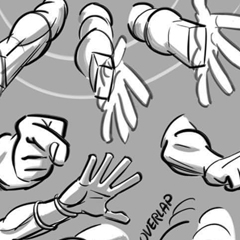 Quem acompanha o THECAB há algum tempo já deve ter visto algumas dessas dicas divulgadas anteriormente, mas como isso já faz alguns anos, achamos que já estava na hora de dar uma espiada. : ) Há vários anos o casal Normand Lemay e Griselda Sastrawinata-Lemay, ambos artistas no estúdio Walt Disney Animation, vem postando no http://grizandnorm.tumblr.com/,...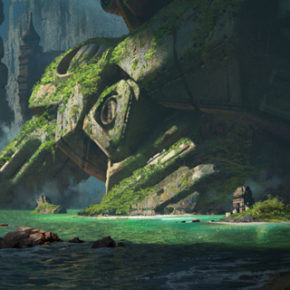 O período de matrículas para as turmas primavera 2018 GMA se encerrará em apenas 2 semanas. A CGMA, o principal destino quando se pensa em mentoria para educação em arte, tem fornecido um caminho acessível de aprendizado interativo para estudantes de todos os fusos horários por quase uma década. Profissionais de aclamados estúdios estão entre o corpo...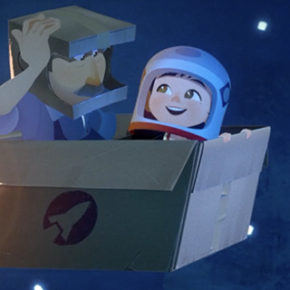 Abaixo compartilhamos o trailer oficial de "One Small Step", primeiro curta do Taiko Studio, de Shaofu Zhang, Andrew Chesworth, Bobby Pontillas, ​Joy Johnson, Andrew Taylor Jennings e Erik Lee. O estúdio foi formado em 2017, simultaneamente em Los Angeles e China. O curta segue a trajetória de Luna, uma garota sino-americana que sonha em se tornar...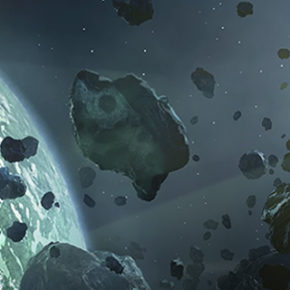 Hoje destacando as Concept Arts criadas por Nicolas Ferrand para o Game Star Wars Battlefront II, da Electronic Arts. Visite o website do artista para conhecer mais títulos de games para os quais Nicolas também trabalhou, como Deus Ex, Batman Arkham Knight, Star Citizen, Thief e vários outros.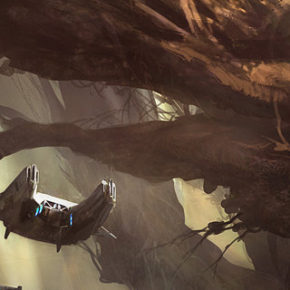 Nos últimos anos temos destacado aqui no THECAB muitos trabalhos do senior concept artist Martin Deschambault (Dechambo), criados para a franquia Assassin's Creed, do estúdio Ubisoft. Se ainda não viu nenhum, não perca a oportunidade de conferir agora. No entanto, hoje queremos compartilhar com vocês o Project 77, pprojeto pessoal de Deschambault ', recentemente publicado pelo...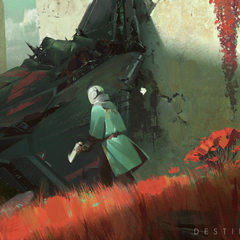 Simplesmente deslumbrante a série de concept arts do jogo Destiny 2 criadas por Sung Choi, Senior Concept Artist no estúdio Bungie. Todos os trabalhos foram postados pelo artista em sua página do Artstation e demais canais de mídia social. Confira mais artes de Destiny publicadas aqui no THECAB visitando os posts anteriores....