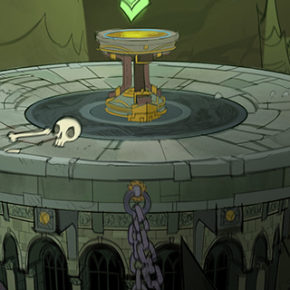 Em destaque hoje os ótimos trabalhos criados pelo artista Mike Yamada (Inner Working, Big Hero 6, Kung Fu Panda 2) para o filme Ralph Breaks the Internet, do estúdio Walt Disney Animation.  Visite o portfolio de Yamada para conferir todos os seus trabalhos pessoais e profissionais.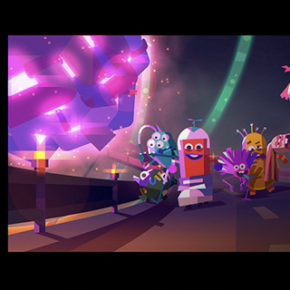 Trazemos hoje como destaque o filme publicitário "The Bad Ideas", produzido pela Vetor Zero e dirigido pela Alton Animation para o cliente "CCR". Abaixo você confere os belos trabalhos realizados nas diversas etapa de desenvolvimento (colorscript, character design e lineup, environment design e animatic).  Ao final, não deixe de ver os créditos completos, mostrando toda a talentosa equipe que...
Faça uma pesquisa visual do assunto desejado: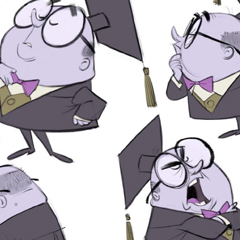 O que segue são poses e expressões produzidas pelo artista Borja Montoro para o filme Ralph Breaks the Internet, do Walt Disney Studio. O design original dos personagens "Knowsmore" e "Yesss", ambos destacados aqui, são creditados à talentosa Ami Thompson. Visite o instagram de Borja Montoro e veja todos os seus incríveis trabalhos.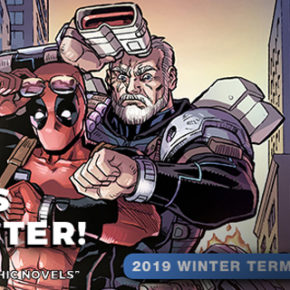 O período de matrículas das turmas de inverno 2019 na CGMA está a apenas 2 semanas de seu encerramento. A CGMA tem fornecido educação de arte online por quase uma década. Artistas sêniores nas áreas de arte, jogos e efeitos visuais tem sido recrutados pela academia para ministrarem cursos com duração entre 6 e 10 semanas....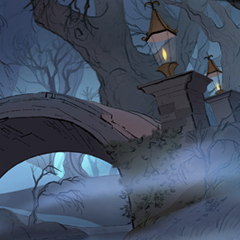 Em nosso terceiro post trazendo artes criadas para o filme Mary Poppins Returns, do estúdio Disney Animation, destacamos hoje vários trabalhos de Alex Cho. Visite o website do artista para conferir a galeria completa.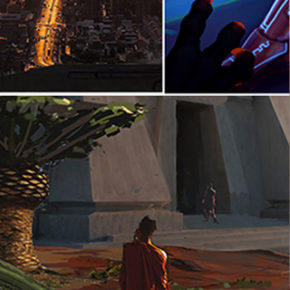 Aqui está a galeria de estudantes das turmas de Outono 2018! E como qualquer profissional da área de computação gráfica atestaria, é sempre melhor mostrar do que falar. Afinal, esse é um campo basicamente visual, e a forma mais efetiva de comunicar é através de imagens e não palavras. Isso é igualmente verdade na CG Master Academy,...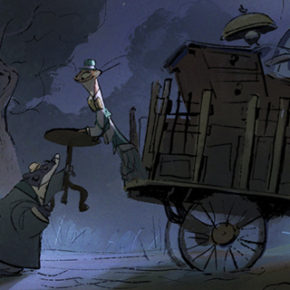 Destacando hoje as artes produzidas para o filme Mary Poppins Returns, do Walt Disney Studio, criados pelo artista Ryan Carlson (Emoji Movies, Planes, Angry Birds, Tinkerbell). Visite o website e confira os ótimos trabalhos e estilo de Ryan Carlson.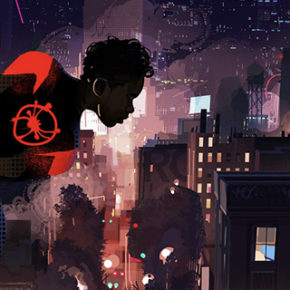 Começando 2019 com muitos artistas compartilhando seus trabalhos produzidos para o filme Spider-Man: Into the Spider-Verse, do estúdio Sony Animation. Hoje destacamos dois deles: Patrick O'Keefe (art director) and Peter Chan (visual development artist). Visite e siga os artistas em seus canais de midia social para ver suas atualizações. Divirta-se!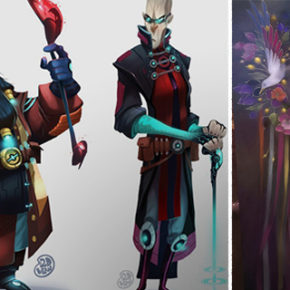 Neste verão, aprenda as habilidades necessárias com os artistas da Disney TV, DreamWorks e Nickelodeon! Não é exagero dizer que character / creature design é uma das mais excitantes, criativas e celebradas disciplinas artísticas. Mas ter acesso a essa área não é assim tão fácil. É aqui que entra o Character Design Program. Planejados por...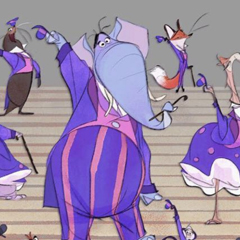 Uau!  Realmente pirando com esses maravilhosos desenhos criados pelo character designer James Woods para o filme Mary Poppins Returns, do estúdio Walt Disney Animation, que recentemente chegou aos cinemas de todo o globo. Aqui compartilhamos vários dos desenhos, mas você pode ver todos eles visitando o Instagram de James Woods, que mostra uma galeria verdadeiramente inspiradora.  Visite e confira todas!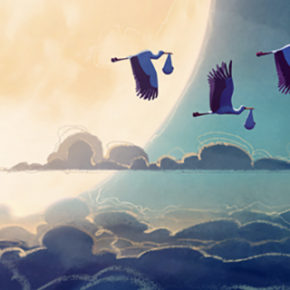 O que seguem são algumas ótimas artes compartilhadas pelo artista Paul Lasaine (The Boxtrolls, Puss in Boots, Surf's Up).  As artes foram todas criadas para Storks, filme do estúdio Warner Animation Group, lançado em 2016. Confira!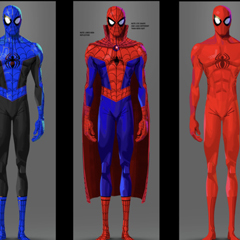 Hoje damos destaque a mais uma ótima galeria de designs criados para o filme Spider-Man: Into the Spider-Verse, do estúdio Sony Animation. O artista é Yuhki Demers, e visitando seu website  você pode conferir todo seu portfolio, que inclui artes para Big Hero 6 The Series e o filme Emoji Movie.