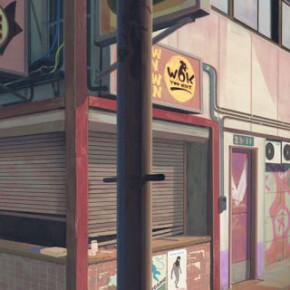 Hoje trazemos uma seleção de artes criadas para o game Sunset Overdrive, do estúdio Insomniac Games (Resistance,  Ratchet & Clank, Fuse). Esses sensacionais trabalhos e esse estilo incrível pertencem ao artista Vasili Zorin. Confira!   VISITE:  Vasili Zorin For English speakers: Today we bring you a selection of artworks created for the game Sunset Overdrive, from Insomniac Games (Resistance,  Ratchet & Clank, Fuse). These astonishing works and...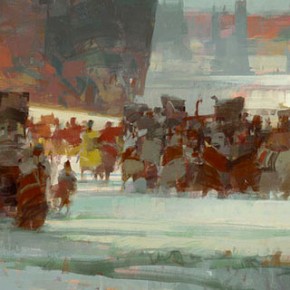 Realmente inspiradores os trabalhos de Theo Prins, atualmente concept artist no ArenaNet, estúdio responsável pelo desenvolvimento do game Guild Wars 2. Gosto muito do estilo das artes no ArenaNet.  Podemos perceber uma bem vinda liberdade criativa em trabalhos desenvolvidos por artistas do estúdio, como Levi Hopkins, Daniel Dociu, Horia Dociu ou Kekai Kotaki, por exemplo.  Também é fácil notar essa mesma força...
Faça uma pesquisa visual do assunto desejado: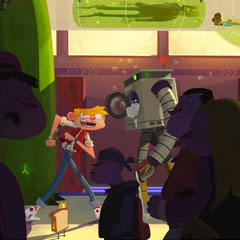 Foi lá em 2011, quando o blog ainda estava no seu primeiro ano de vida, que divulgamos aqui alguns trabalhos criados pelo grupo S.T.E.A.K. Kollective, do qual faz parte Anthony Vivien, artista que daremos destaque hoje. Hoje trazemos novamente, mas de forma mais atualizada e completa. Abaixo você confere as artes do (sensacional) curta Salesman Pete and the amazing stone...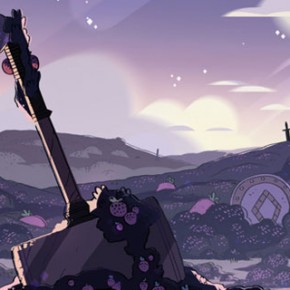 Abaixo trazemos mais um pouco da arte produzida para os episódios Open Book, Jail Break, Love Letters, Winter Forecast e Rose's Scabbard, todos do seriado Steven Universe, em exibição no canal de TV por assinatura Cartoon Network.  As artes são do Steven Crewniverse, o blog oficial da série.  Veja no final desta página outros posts de Steven Universe. (Episódio:...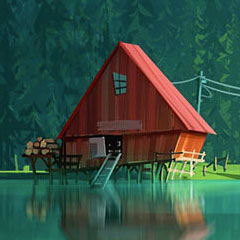 O artista Clément Dartigues , um dos responsáveis pela produção do curta Walter – The Gathering, publicado aqui no THECAB em 2013, foi gentil o bastante para nos atualizar a respeito de seu mais recente trabalho.  São várias artes de conceito e produção criadas para o seriado de TV Grizzy and The Lemmings,  desenvolvido pelo estúdio de animação e produtora Studio Hari,  de Paris. Para...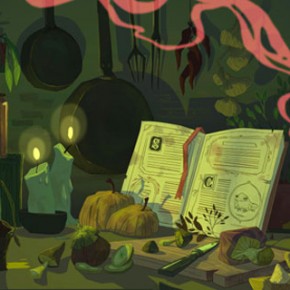 Trazemos hoje para destaque os belíssimos trabalhos da artista Cécile Carre, atualmente estudante do curso de animação da Gobelins, l'école de l'image. Cécile foi a responsável pela criação de um dos bonitos curtas homenageando as mulheres na animação apresentados do último evento Annecy 2015.  O dela foi Mary Blair. Abaixo  você vê as artes da produção do curta...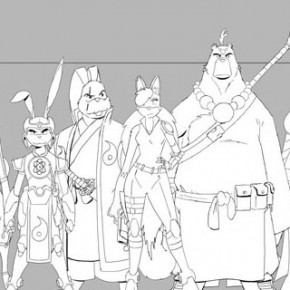 Muito legal esse curta do coletivo The Line, de Londres, que já destacamos por aqui em post de 2013 por seus trabalhos no curta "Easy". O bacana sobre esse novo projeto é que as idéias inicias foram criadas por Wesley Louis, um dos integrantes do The Line, no ano de 1991, quando era ainda um garoto que vivia desenhando por todo lado.  Em...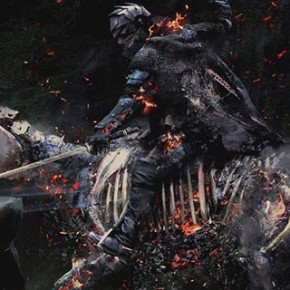 Mais uma incrível série de artes criadas pelo artista Maciej Kuciara. Esses são trabalhos que foram produzidos para o filme Seventh Son, do diretor Sergei Bodrov, lançado em 2014 pela Legendary Pictures. VISITE:  Maciej Kuciara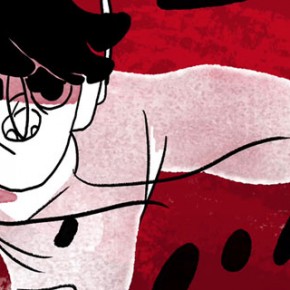 Um moderno samurai encontra um tentáculo gigante. Eles lutam. Esse é o tema do curta Tako Faito!,  desenvolvido como projeto interno do estúdio Giant Ant, localizado em Vancouver, no Canadá. A criação e roteiro são de Henrique Barone, Rafael Mayani, Jay Grandin, e Jorge Canedo Estrada, com produção de Cory Philpott, ilustrações de Rafael Mayani, animação de Henrique Barone, cleanup de Rafael Mayani, composição de Matt James...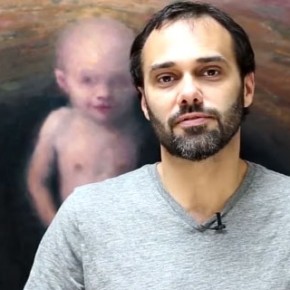 Na semana passada me deparei com um video que achei bastante interessante no canal do ArtStation. É uma apresentação de pouco mais de 10 minutos entitulada "Unleash the Artist" (libere o artista) com  Ryan Kingslien, artista e professor que possui longa carreira na área de entertainment art, onde destacamos o cargo de product manager na Pixologic, em 2004, dando...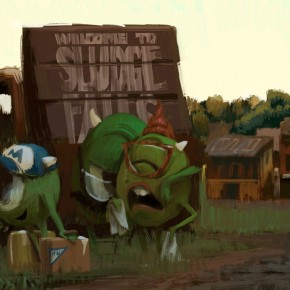 Coisa mais linda do mundo a arte de Robert Kondo. Os trabalhos que trazemos hoje para destaque foram produzidos para o filme Monsters University, quando Kondo ainda estava na Disney/Pixar. Ele atualmente faz parte da Tonko House, estúdio que comanda em parceria com Dice Tsutsumi desde a criação do projeto  The Dam Keeper, curta produzido por eles...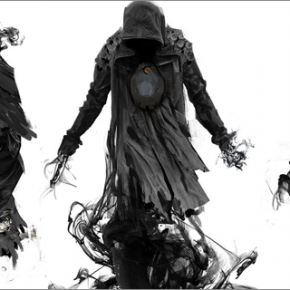 Trazemos hoje para destaque os ótimos trabalhos do artista Darren Bartley, que atualmente trabalha como concept designer no estúdio Ubisoft Montreal.  Você pode ver o portfolio completo do artista em seu site no deviantart ou no Artstation.  Confira: