Hoje trazemos para destaque os trabalhos do artista Craig Shoji, já destacado aqui no THECAB em 2011 por suas artes para o filme Alice in Wonderland. Visite o website de Shoji e confira seu portfolio completo.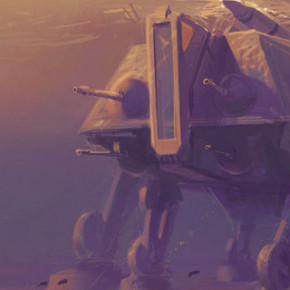 Nessa segunda galeria de aquecimento para Star Wars: The Force Awakens (Guerra nas Estrelas: O Despertar da Força), compartilhamos hoje mais algumas dezenas de artes produzidas pelo artista Ryan Church. Dessa vez as artes foram criadas para o filme Star Wars III: Revenge of the Sith (Guerra nas Estrelas III: A Vingança dos Sith).
Faça uma pesquisa visual do assunto desejado: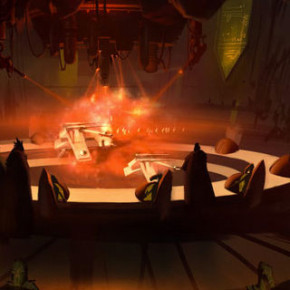 Star Wars: The Force Awakens (Guerra nas Estrelas: O despertar da força) está invadindo as salas de cinema por todo o globo. Então pensamos que seria legal trazer algumas artes dos filmes anteriores que ainda não foram destacados aqui no THECAB. Como a maior parte das artes de Star Wars: The Force Awakens ainda não podem...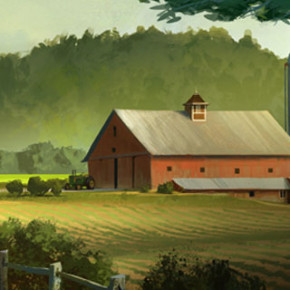 Hoje compartilhamos por aqui os incríveis trabalhos do artista Luc Desmarchelier para o filme Tomorrowland, do estúdio Walt Disney Pictures. Não deixe de ver também nossos posts destacando artes de Luc Desmarchelier para o filme Hotel Transylvania. Você pode ver todos os trabalhos do artista no site "Ushuaia" .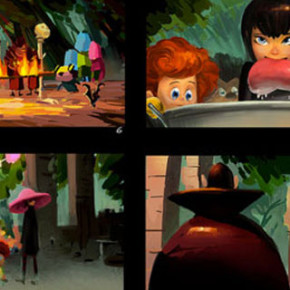 Hoje damos destaque aos trabalhos bem legais do artista Chin Ko para o filme do diretor Genndy Tartakovsky, Hotel Transylvania 2, da Sony Animation.  Chin Ko também trabalhou na produção dos filmes Madagascar 3, Penguins of Madagascar, Puss in Boots: the three Diablos , Mr. Peabody and Sherman e How to train your dragon: gift of the night fury. Visite  o portfolio do artista e confira...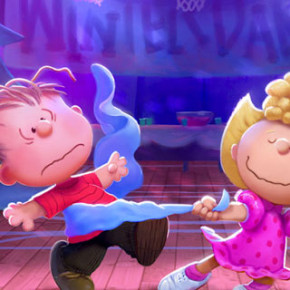 Finalmente algumas concept arts de The Peanuts Movie começam a ser divulgadas pela equipe de arte do estúdio Blue Sky, que recebeu por este filme sua primeira nomeação ao Golden Globe Award. As artes abaixo são de Tyler Carter e José Manuel Fernández Oli. Confira!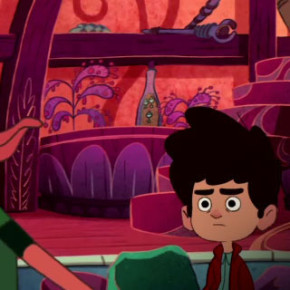 Eddie of the Realms Eternal é um piloto criado pelo Cartoon Saloon (The Secret of Kells, Song of the Sea) para o Amazon Studio.  O curta é um dos concorrentes na votação pública (apenas Estados Unidos e Reino Unido) para serem produzidos e transmitidos na categoria série infantil da Amazon Prime. O diretor de arte foi Tod...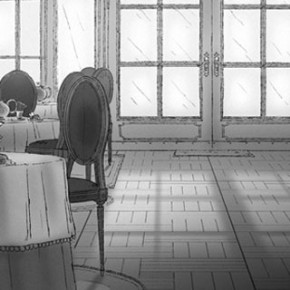 Hoje damos destaque aos trabalhos do artista francês Benoit Tranchet, que participou como set designer na produção do filme Minions, da Illumination Entertainment e Universal Pictures. Benoit Tranchet foi destacado aqui no THECAB por seus trabalhos no game "Rabbid Land", da Ubisoft, e seu curta de graduação na Gobelins "Fur". Visite o...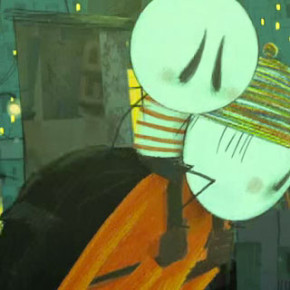 O premiado e belíssimo filme O menino e o mundo, de Alê Abreu, distribuído pela GKids, começa a ser exibido hoje em salas de Los Angeles (Laemmle Noho) e Nova York (IFC Center), e em seguida por todos os Estados Unidos. Abaixo mostramos os bonitos desenhos de Alê Abreu, publicado no site Cartoonbrew, e...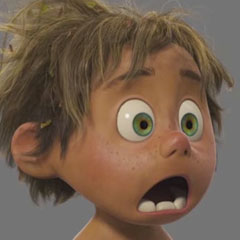 A Wired publicou recentemente um video entitulado "How The Good Dinosaur Raised the Bar for Natural-World CGI" (em tradução livre, Como "The Good Dinosaur" elevou o nível de qualidade das cenas de natureza geradas por computação gráfica). O video mostra como o departamento de CG do estúdio Pixar conseguiu produzir os incríveis ambientes e paisagens ultrarrealistas que fazem parte do filme. Assista ao video e,...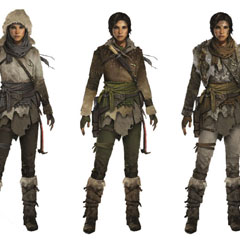 Hoje damos destaque às concept arts criadas para o game Rise of the Tomb Raider, dos estúdios Crystal Dynamics e Square Enix.  Infelizmente ainda não sabemos os nomes de todos os artistas envolvidos nesta produção. O único que conseguimos indentificar (até agora) é o artista francês Yohann Schepacz, um dos sócios do Oxan Studio.  Todas as imagens foram originalmente postadas no Kotaku....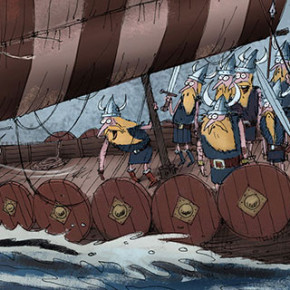 Hoje nós damos destaque a várias divertidas concept arts criadas por Eric Guillon para o filme Minions, dos estúdios Illumination Entertaiment e Universal Pictures.  O artista acabou de publicar essa galeria em seu blog, então podemos esperar mais artes muito em breve. : ) Os trabalhos de Eric Guillon tem sido destacado várias vezes aqui...