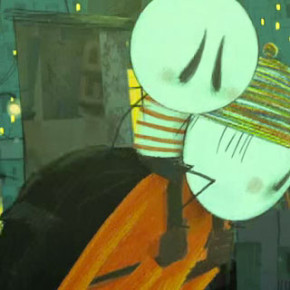 O premiado e belíssimo filme O menino e o mundo, de Alê Abreu, distribuído pela GKids, começa a ser exibido hoje em salas de Los Angeles (Laemmle Noho) e Nova York (IFC Center), e em seguida por todos os Estados Unidos. Abaixo mostramos os bonitos desenhos de Alê Abreu, publicado no site Cartoonbrew, e...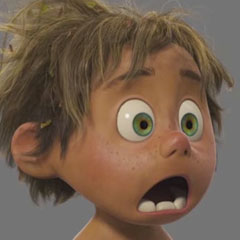 A Wired publicou recentemente um video entitulado "How The Good Dinosaur Raised the Bar for Natural-World CGI" (em tradução livre, Como "The Good Dinosaur" elevou o nível de qualidade das cenas de natureza geradas por computação gráfica). O video mostra como o departamento de CG do estúdio Pixar conseguiu produzir os incríveis ambientes e paisagens ultrarrealistas que fazem parte do filme. Assista ao video e,...
Faça uma pesquisa visual do assunto desejado: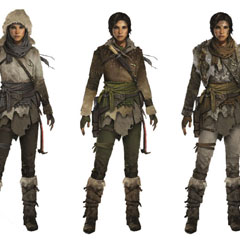 Hoje damos destaque às concept arts criadas para o game Rise of the Tomb Raider, dos estúdios Crystal Dynamics e Square Enix.  Infelizmente ainda não sabemos os nomes de todos os artistas envolvidos nesta produção. O único que conseguimos indentificar (até agora) é o artista francês Yohann Schepacz, um dos sócios do Oxan Studio.  Todas as imagens foram originalmente postadas no Kotaku....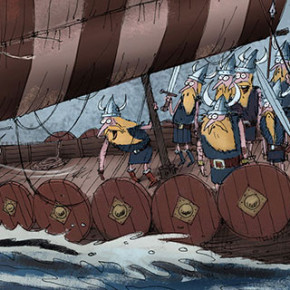 Hoje nós damos destaque a várias divertidas concept arts criadas por Eric Guillon para o filme Minions, dos estúdios Illumination Entertaiment e Universal Pictures.  O artista acabou de publicar essa galeria em seu blog, então podemos esperar mais artes muito em breve. : ) Os trabalhos de Eric Guillon tem sido destacado várias vezes aqui...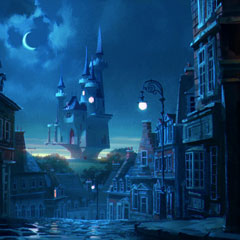 Oba! Minions! : ) Trazemos hoje uma grande série de artes criadas pelo artista Clément Griselain para o filme Minions, da Illumination Entertainment e Universal Pictures. Abaixo você confere apenas uma parte do conteúdo publicado por Griselain. Para ver todas, visite o blog do artista.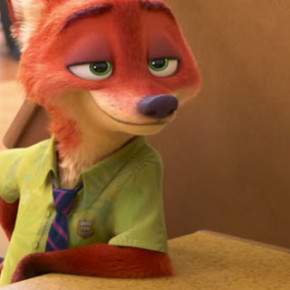 Confira abaixo o novo tralier do filme Zootopia, do Walt Disney Animation Studios, que estreará nos cinemas em março de 2016. …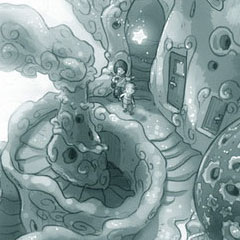 O mais recente trabalho de Matthias Lechner é como diretor de arte no filme Zootopia, do estúdio Walt Disney Animation, mas Lechner também fez parte das produções de diversos filmes, como "Scape from Planet Hearth", "Dodo", "Laura and the Dream Monsters", "Keih-Ohr-hase", entre vários outros. Visite o website do artista e conheça mais dos bonitos trabalhos...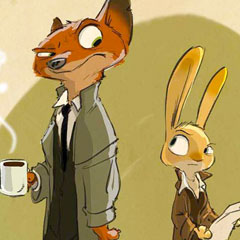 Byron Howard, diretor do filme Zootopia, atualmente em produção pelo estúdio Walt Disney Animation, vem compartilhando em sua conta no Twitter vários desenhos que mostram os personagens de Zootopia, principalmente Nick (raposa) e Judy (coelho), em diversas situações e em diferentes estágios de desenvolvimento. Bem legal! Siga @ByronPHoward para acompanhar suas atualizações.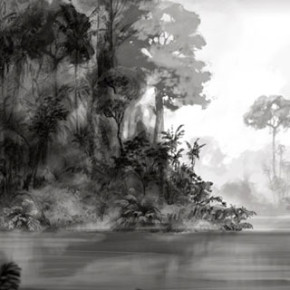 Hoje trazemos uma série de concept arts publicadas recentemente no blog do artista Andrew Hickson. Andrew já trabalhou nas produções de filmes como Rio, Rio 2, Ice Age , Ice Age 4 e Epic, todos do estúdio Blue Sky. Para ver mais artes desses filmes visite os posts anteriores aqui no THECAB.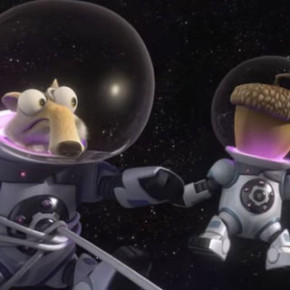 O estúdio Blue Sky liberou recentemente o curta "Cosmic Scrat-tastrophe" , que traz mais uma vez as loucas aventuras do esquilinho "Scrat". O curta é uma promoção para o próximo filme da franquia "Ice Age", Ice Age: Collision Course, que estará nos cimemas em julho de 2016.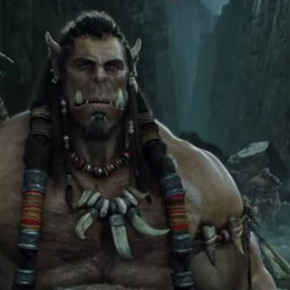 Foi lançado na última sexta-feira o trailer oficial do filme Warcraft - The Beginning, dos estúdios Blizzard e Legendary Pictures, que estréia nos cimemas em junho de 2016. Confira!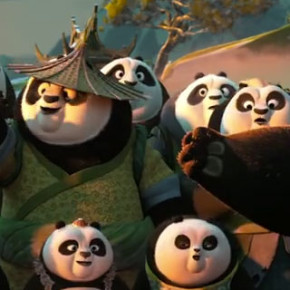 Acabou de ser lançado o trailer oficial #2 do filme Kung Fu Panda 3, da DreamWorks e 20th Century Fox, que estreará nos cinemas em janeiro de 2016. Confira!