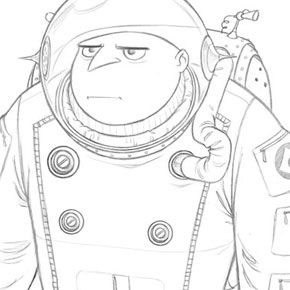 Segundo post aqui no THECAB destacando as artes de Paul Mager, que atualmente é set designer no estúdio Illumination Mac Guff.  Confira também o post anterior onde mostramos os lindos desenhos que Mager produziu para o filme A Monster in Paris (Un Monstre à Paris). Para ver mais artes de The Lorax, acesse os links...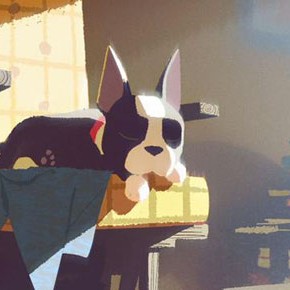 Patrick Osborne, diretor do curta Feast, exibido no início do filme Big Hero 6, (Walt Disney Animation Studios), compartilhou em sua conta no Twitter diversas artes criadas por diferentes artistas que trabalharam nesta produção...
Faça uma pesquisa visual do assunto desejado: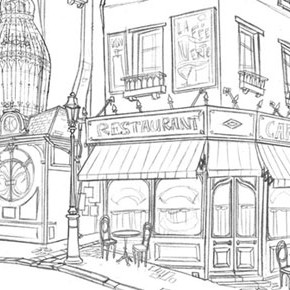 Os sensacionais desenhos que você vê abaixo, criados para o filme Um Montro em Paris (A Montre a Paris), são de autoria do artista Paul Mager, set designer no estúdio Illumination Mac Guff. Paul Mager também trabalhou na produção dos filmes Despicable Me...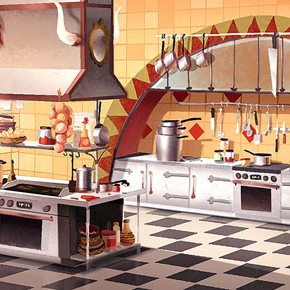 Já faz um bom tempo que não postamos nada sobre o filme Despicable Me 2 hein! Então aqui vai!  : ) Os trabalhos bacanas aí de baixo foram criados para a Illumination Entertainment, e são do artista Grégory Georges, que atualmente é color designer no estúdio.  As pranchas mostram diversos cenários e props produzidos para...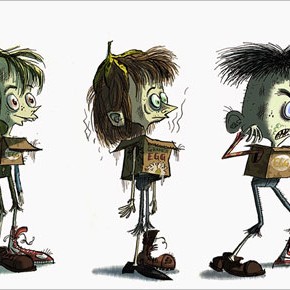 Segundo post trazendo artes criadas para o filme The BoxTrolls, do estúdio Laika. O artista em destaque desta vez é Dan Krall (Powerpuff Girls, Dexter's Laboratory, Chowder, Coraline, Samurai Jack, Scooby-Doo e Camp Lazlo...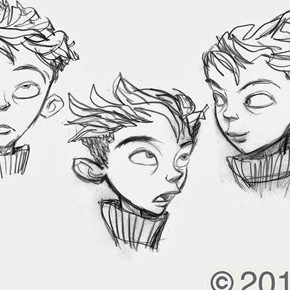 Hoje apresentamos algumas artes criadas pelo artista Alan Cook para o estúdio Laika, produtora do filme The Boxtrolls. Vários outros trabalhos de Alan também estão destacados no livro The Art of Boxtrolls, da Chroniccle Books...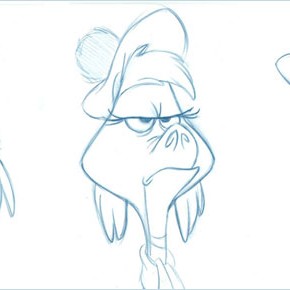 Apresentamos hoje uma amostra dos desenhos contidos no portfolio do animador Randy Haycock, criados durante a produção dos longas The Princess and The Frog (2009) e Frozen (2013)...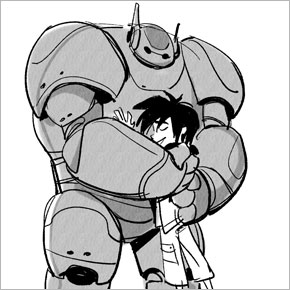 Nova sequência de desenhos produzidos por Jin Kim para o filme da Big Hero6!, do estúdio Disney. Desta vez o artista apresenta várias poses do robô Baymax e duas páginas de model sheets com expressões da personagem Honey Lemon. Confira!
Hoje apresentamos os trabalhos do artista Yashar Kassai, já destacado recentemente no THECAB por suas artes para The Book of Life. Essas foram produzidos para o filme Free Birds, de 2013, do estúdio Reel FX...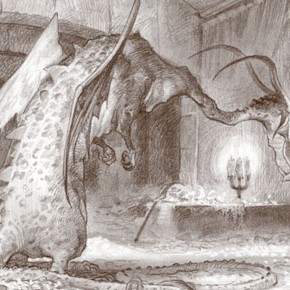 Abaixo um pouco do portfolio bem bacana do artista Wouter Tup. Wouter estudou na Willem de Kooning Aceademy, em Rotterdam, e inicou sua carreira fazendo ilusrtrações editoriais e caricaturas para revistas e jornais, além de ilustrar diversos livros infantís, publicados em diversos países.  Atualmente atua como character designer e também é instrutor no curso "Fundamentals...
Apresentamos hoje mais um pouco da arte produzida para o game Sonic Boom, do estúdio Big Red Button, criadas pelo artista Travis Ruiz. Confira também os posts anteriores com várias artes deste game, incluíndo personagens, cenários e props. Links no final desta página.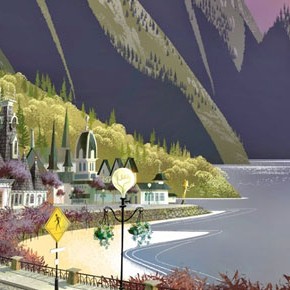 Abaixo apresentamos algumas concept arts criadas para o filme Me and My Shadow, da DreamWorks. Chegou a ser divulgado na imprensa que o filme havia sido cancelado, depois, que apenas foi prorrogado. No entanto, segundo reportagem da Variety, de 22 de janeiro, Me and My Shandow não está incluído na lista de filmes previstos para...