Aeee! Mais uma seleção sensacional de Star Wars por aqui. Dessa vez trazemos as Concept Arts criadas por Doug Chiang para o episódio I: A ameaça fantasma. As artes foram publicadas originalmente no livro Star Wars Episode I: The Phantom Menace Portfolio, lançado pela Chronicle books em 1999. Confira:
Trazemos hoje uma grande galeria com os character designs criados pelo artista Julien Le Rolland para o filme Mune: The Guardian of the Moon. Visite os posts anteriores para conferir mais artes de Mune.
Faça uma pesquisa visual do assunto desejado:
Hoje organizamos uma série bem legal com mais de 20 peças de Concept Arts criadas por diferentes artistas para o filme Star Wars: The Force Awaken (Guerra nas Estrelas: O Despertar da Força). Os artistas que faze parte dessa galeria são James Clyne, Kevin Jenkins, Doug Chiang, Yanick Dusseault (Dusso), Iain McCaig, Andree Wallin, Thom...
Liberado o trailer número 2 de Zootopia, do Walt Disney Animation Studi. O filme estréia em março deste ano. Confira!
Hoje trazemos para destaque os trabalhos do artista Craig Shoji, já destacado aqui no THECAB em 2011 por suas artes para o filme Alice in Wonderland. Visite o website de Shoji e confira seu portfolio completo.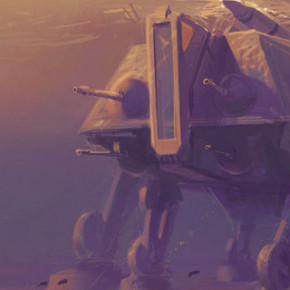 Nessa segunda galeria de aquecimento para Star Wars: The Force Awakens (Guerra nas Estrelas: O Despertar da Força), compartilhamos hoje mais algumas dezenas de artes produzidas pelo artista Ryan Church. Dessa vez as artes foram criadas para o filme Star Wars III: Revenge of the Sith (Guerra nas Estrelas III: A Vingança dos Sith).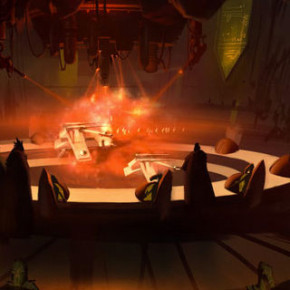 Star Wars: The Force Awakens (Guerra nas Estrelas: O despertar da força) está invadindo as salas de cinema por todo o globo. Então pensamos que seria legal trazer algumas artes dos filmes anteriores que ainda não foram destacados aqui no THECAB. Como a maior parte das artes de Star Wars: The Force Awakens ainda não podem...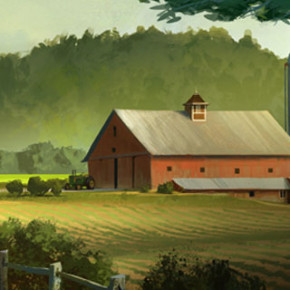 Hoje compartilhamos por aqui os incríveis trabalhos do artista Luc Desmarchelier para o filme Tomorrowland, do estúdio Walt Disney Pictures. Não deixe de ver também nossos posts destacando artes de Luc Desmarchelier para o filme Hotel Transylvania. Você pode ver todos os trabalhos do artista no site "Ushuaia" .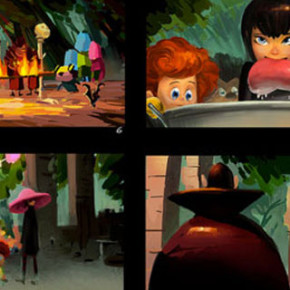 Hoje damos destaque aos trabalhos bem legais do artista Chin Ko para o filme do diretor Genndy Tartakovsky, Hotel Transylvania 2, da Sony Animation.  Chin Ko também trabalhou na produção dos filmes Madagascar 3, Penguins of Madagascar, Puss in Boots: the three Diablos , Mr. Peabody and Sherman e How to train your dragon: gift of the night fury. Visite  o portfolio do artista e confira...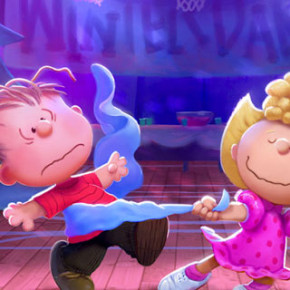 Finalmente algumas concept arts de The Peanuts Movie começam a ser divulgadas pela equipe de arte do estúdio Blue Sky, que recebeu por este filme sua primeira nomeação ao Golden Globe Award. As artes abaixo são de Tyler Carter e José Manuel Fernández Oli. Confira!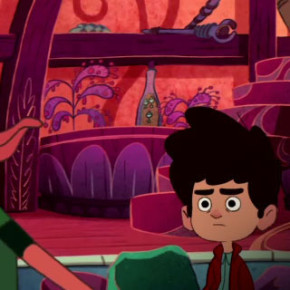 Eddie of the Realms Eternal é um piloto criado pelo Cartoon Saloon (The Secret of Kells, Song of the Sea) para o Amazon Studio.  O curta é um dos concorrentes na votação pública (apenas Estados Unidos e Reino Unido) para serem produzidos e transmitidos na categoria série infantil da Amazon Prime. O diretor de arte foi Tod...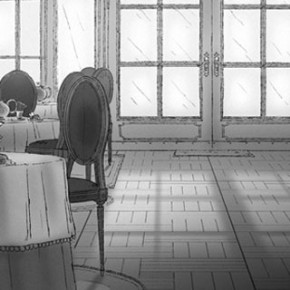 Hoje damos destaque aos trabalhos do artista francês Benoit Tranchet, que participou como set designer na produção do filme Minions, da Illumination Entertainment e Universal Pictures. Benoit Tranchet foi destacado aqui no THECAB por seus trabalhos no game "Rabbid Land", da Ubisoft, e seu curta de graduação na Gobelins "Fur". Visite o...