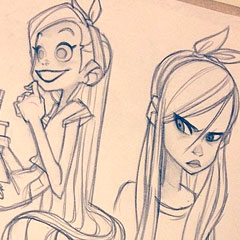 Hoje damos destaque aos bonitos trabalhos da comic artist e character designer Anna Cattish.  Essa moça realmente leva jeito pra desenhar poses e expressões faciais de jovens garotas. E essa parece ser mesmo sua paixão.  Afinal, é uma preferência não tão rara entre character designers. Atualmente Anna é artista freelancer. Fez parte de um...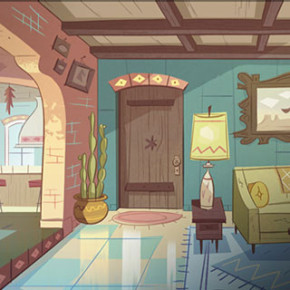 Hoje trazemos um pouco mais de Star Vs. The Forces of Evil, série transmitida atualmente no Disney Channel. O responsável por esses cenários bem bacanas é o artista Rafael Hurtado. Você pode ver mais sobre seu trabalho visitando seu portfolio no Behance. OBS:  Os cenários em preto e branco são bem legais também. Confira! Mais sobre Star vs. Forces of Evil em posts...
Faça uma pesquisa visual do assunto desejado: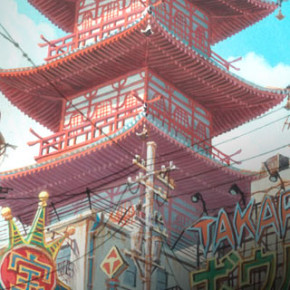 Esta é mais uma compilação de várias artes de background criadas para o incrível TekkonKinkreet, produzido pelo também incrível Studio 4°C.   A direção de arte do filme foi feita por  Shinji Kimura.   Lá em 2011, quando postamos pela primeira as artes de TekkonKinkreet, o THECAB estava em seu primeiro ano de vida. Então achamos...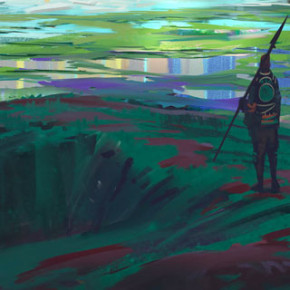 Hoje trazemos aqui uma série de artes do portfolio de Kalen Chock. Kalen é visual deveopment artist, e em sua lista de clientes estão Industrial Light and Magic , Autodesk, Ember La e outros.  Ele também é instrutor de um curso Master Class, e ensina Fundamentals of Environment Design na CG Master Academy. Para...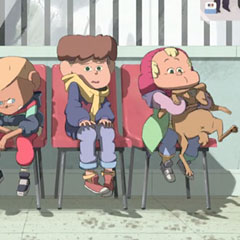 Na semana passada, como sempre fazemos por aqui, destacamos a alguns curtas criados para a Gobelins que foram divulgados recentemente. Um deles era "Que Dalle", dirigido por Hugo de FAUCOMPRET, Caroline CHERRIER, Arthus PILORGET, Éva LUSBARONIAN  and Johan RAVIT. E para esse, hoje daremos um pouco mais de detalhes. Na sequência trazemos imagens do desenvolvimento visual, a composição de efeitos...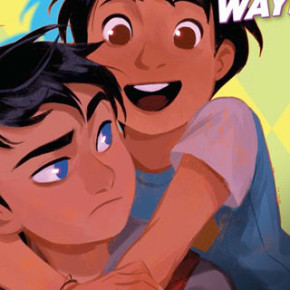 Hoje trazemos algo um pouco diferente.  É a edição número 7 da revista Gotham Academy, da DC Comics, que foi ilustrada pela artista Mingjue Helen Chen (Big Hero 6, Frankenweenie, Paperman and others).  Como divulgação, a artista publicou em seu blog várias páginas desta edição e um video mostrando seu processo de produção. Para...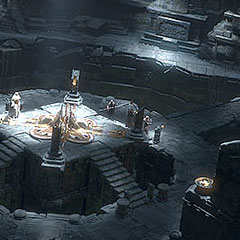 Hoje vamos mostrar os belos trabalhos do concept artist e matte painter Anthony Eftekhari. Ele vem trabalhando por mais de 6 anos no mercado de entretenimento para televisão, games e filmes, criando artes e matte paintings para o premiado time de Cinematic da Blizzard Entertainment. Seus mais recentes trabalhos incluem matte paintings para Cinematics de World of Warcraft: Mists of Pandaria, Diablo...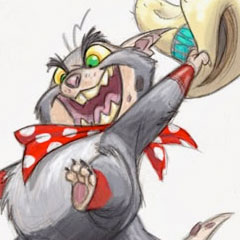 Como mais um trailer de Wildstar Online foi lançado recentemente, achamos que seria uma boa hora para conferirmos mais uma seleção de Concept Arts bem legais criadas para esse jogo. Os trabalhos abaixo foram criados por Jeff Maka Merghart, Lead Concept Artist no Carbine Studio. Visite o blog de Jeff Merghart e conheça mais trabalhos do artista. ...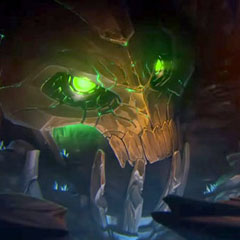 Liberado um novo trailer do game Wildstar, MMO free to play produzido pelo Carbine Studios.  Aqui no THECAB já publicamos vários posts com incríveis artes desse game. Clique aqui e se divirta!    For English Speakers Widstar's new launch cinematic trailer. Check it out! Just released a new launch Cinematic Trailer of the game Wildstar,...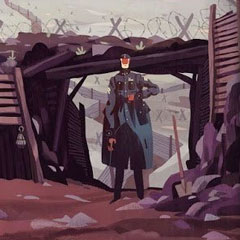 Hors Champ é um curta desenvolvido pelos estudantes da Gobelins Hugo De Faucompret, Arthus Pilorget, Pierre Pinon, Johan Ravit e Valentin Stoll. Criado para o Festival International du Film d'Animation Annecy 2014, o filme aborta eventos da primeira guerra mundial vistos através da lente de um cinegrafista amador. Abaixo você vê o curta completo, dois videos making of, criados por Arthus Pilorget e Valentin Stoll, e...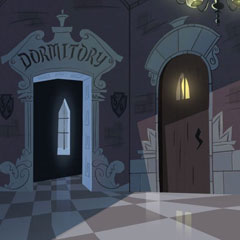 Abaixo, mais alguns cenários de diferentes episódios do seriado Star Vs. The Forces of Evil, produzidas pelo background painter Matthew Thiebes. Confira! For English Speakers New arts from Star Vs. the Forces of Evil Following a few more backgrounds from different episodes of  Star Vs. The Forces of Evil, produced by the background painter  Matthew Thiebes.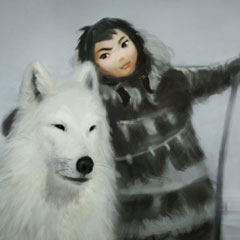 Never Alone (Kisima Ingitchuna) foi criado em parceria com habitantes de uma comunidade nativa do Alaska, que se uniu ao time de desenvolvedores para dar vida a um jogo cheio de referências ao folclore e às lendas desta comunidade. Produzido pela E-Line Media e Upper One Games, Never Alone teve uma ótima receptividade da imprensa e recebeu diversos prêmios, incluindo "Best Debut" da British...