Faça uma busca visual e encontre o que deseja no THECAB:
Apresentamos hoje mais um pouco da arte produzida para o game Sonic Boom, do estúdio Big Red Button, criadas pelo artista Travis Ruiz. Confira também os posts anteriores com várias artes deste game, incluíndo personagens, cenários e props. Links no final desta página.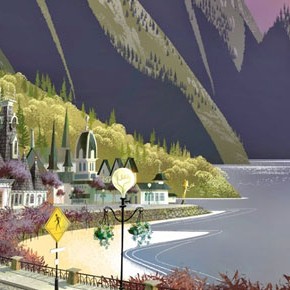 Abaixo apresentamos algumas concept arts criadas para o filme Me and My Shadow, da DreamWorks. Chegou a ser divulgado na imprensa que o filme havia sido cancelado, depois, que apenas foi prorrogado. No entanto, segundo reportagem da Variety, de 22 de janeiro, Me and My Shandow não está incluído na lista de filmes previstos para...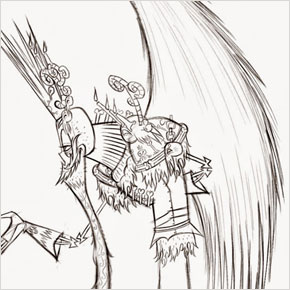 Trazemos como destaque de hoje as artes de Andy Bialk produzidas para o filme The Book of Life, do Reeal FX e 20th Century Fox. Os desenhos mostram diversas poses criadas para o vilão "Xibalba"...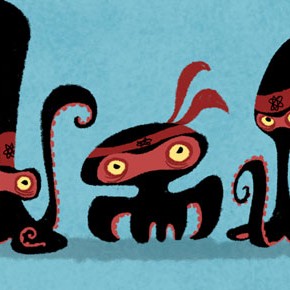 Os últimos posts que fizemos sobre a artista Griselda Sastrawinata foram referentes às dicas de desenho - sempre muito úteis! - que ela e Norman Lemay vem postando no blog GrizandNorm, gerenciado por ambos...
Trailer do filme em animação  "Mune, le gardien de la lune", produzido pela Onyx Films (mesma produtora do filme O Pequeno Príncipe).  Os diretores são Alexandre Heboyan e Benoit Philippon e a direção de arte de Aurélien Prédal (Un Monstre a Paris, Verne on Vacation). Segundo materia na revista Variety, o character designer Nicolas Marlet (How to...
Hoje destacamos os belíssimos trabalhos de Geoffrey Ernault, concept artist no estúdio Guerilla Games, da Sony. Geoffrey também é instrutor no curso de pintura digital no New3dge, em Paris, e na escola online CGMA. Visite o website do artista para conhecer mais sobre seus trabalhos.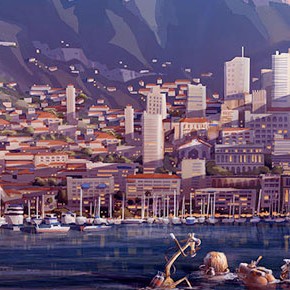 Hoje destacamos os trabalhos de James Woodwilson para os filmes The Penguins of Madagascar (2014) e Madagascar: Europe's most wanted (2012). James também tem em seu portfolio trabalhos produzidos para Ratchet and Clank (2015)...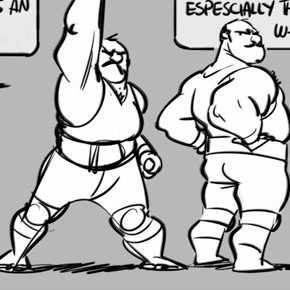 Normand Lemay, story artist no estúdio Disney Animation, e Griselda Sastrawinata, visual development artist na DreamWorks, continuam (pra alegria de todos!) a atualizar a série de sketches com dicas muito boas de desenho, (post de julho de 2014). As pranchas são muito bem ilustradas e explicam...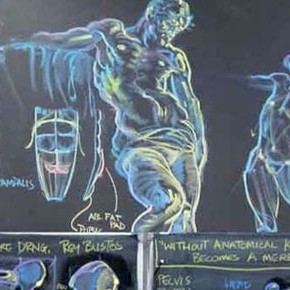 (post publicitário)  Olá pessoal!  Este post é para lembrar que já estão abertas as inscrições para os cursos online (masterclasses) e (programs) da escola CGMA. Se está interessado em fazer algum curso, fique esperto, porque as vagas são bem limitadas. Confira abaixo alguns dos cursos em destaque, e para ver a grade completa, visite o...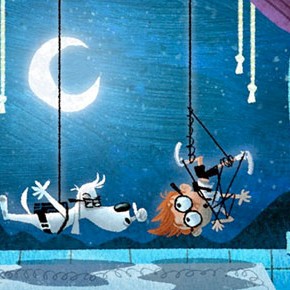 O artista Nate Wragg publicou em seu blog algumas artes criadas por ele para o filme Mr. Peabody & Sherman, do estúdio DreamWorks. Aproveitamos para destacar também as bonitas ilustrações que Nate fez para o livro At the Old Haunted House...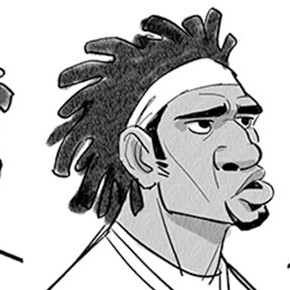 Abaixo apresentamos os incríveis desenhos que Jin Kim fez para dois personagens de Big Hero6!, filme mais recente dos estúdios Disney. O primeiro é Wasabi, que teve suas expressões baseadas no ator Damon Wyans Jr., que fez a voz do personagem. O segundo é Yama, que em suas versões iniciais, era um lutador.   Bem legal....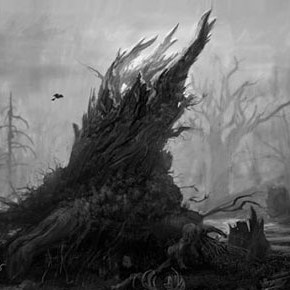 O destaque de hoje vai para o artista Jake Panian, que tem em seu portolfio vários trabalhos para o estúdio Blue Sky, onde atua como visual development artist. Entre os títulos estão Epic, Rio 2 e Ice Age 4- Continental Drifting. Confira abaixo os belos trabalhos de Jake. Se quiser acompanhar as atualizações...