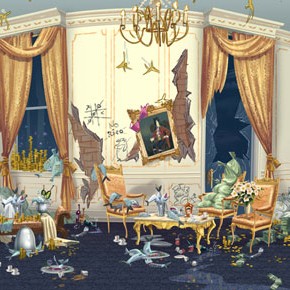 Apresentamos hoje os trabalhos do artista Ruben Perez, que trabalhou como Visual Development Artists nos filmes Mr. Peabody and Sherman, Madagascar, Megamind e Shrek, e foi Art Director na recente produção The Penguins of Madagascar, todos do estúdio DreamWorks Animation.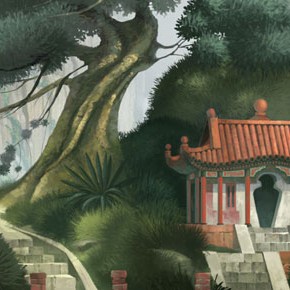 Mais uma vez destacamos o Art Director, Visual Development Artist, Background Painter e Illustrator Richard Daskas, que tem em seu portfolio trabalhos produzidos para dezenas de filmes e séries de animação, como Sinbad, Mr. Peadody & Sherman, Turbo, Samurai Jack (premiado em 2005...
Faça uma pesquisa visual do assunto desejado: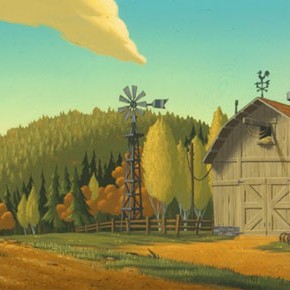 Hoje trazemos para destaque os belos trabalhos criados pelo artista Chris Brook para os filmes Kung Fu Panda, Kung Fu Panda 2, Sinbad, The Road to el Dorado e The Iron Giant, todos do estúdio DreamWorks...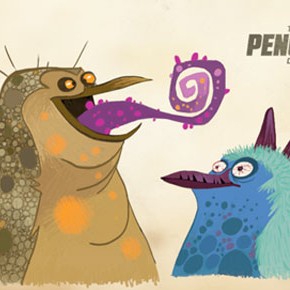 Em janeiro deste ano publicamos aqui os primeiros trabalhos que Floriane Marchix havia compartilhado em seu blog. Hoje fazemos a atualização desta galeria com muitas outras artes produzidas por ela para a DreamWorks Animation...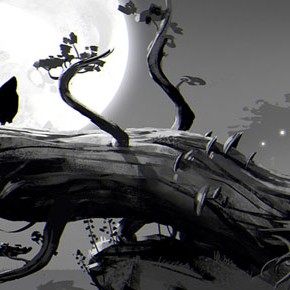 Em destaque hoje a bonita arte criadas para o game "Ori and the Blind Forest", do Moon Estúdios e Microsoft Game Studio. As artes abaixo foram produzidas por Maximilian Degen, Johannes Figlhuber e Simon Koop. Confira também no final deste post o trailer...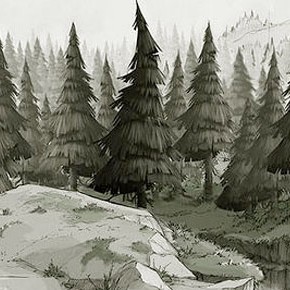 Encerrando a série de posts sobre a arte do filme espanhol Justin y la Espada del Valor, do estúdio Kandor Graphics, apresentamos os trabalhos da artista Carolina Cuenca, que compartilha em seu website cenários, props e personagens criados por ela para esta produção...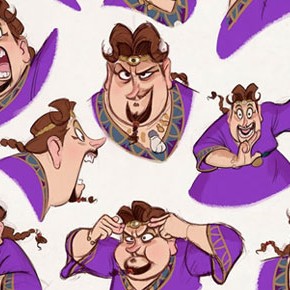 Apresentamos hoje mais um pouco da arte de Justin y la Espada del Valor, do estúdio Kandor Graphics. Os trabalhos abaixo foram produzidos pelo artista Oscar Jimenez, já destacado aqui no THECAB em 2014...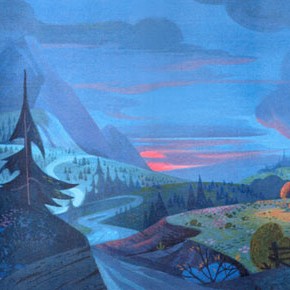 Já faz um bom tempo que apresentamos aqui no blog as artes de Michael Humphries. Foi em março de 2014, para sermos mais exatos. Hoje voltamos a dar destaque a seu trabalho, mais específicamente em suas criações para o filme Home on the Range, de 2004, produzidas para o estúdio Disney.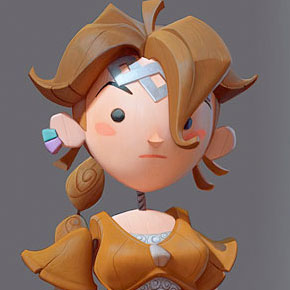 Abaixo, um pouco mais da bonita arte desenvolvida para o filme Justin y la Espada del Valor, do estúdio espanhol Kandor Graphics. O artista responsável por esses trabalhos é José Manuel Fernández Oli...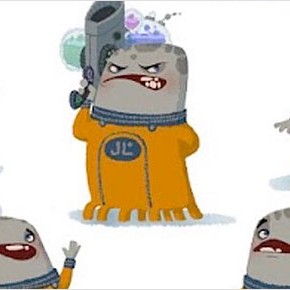 Hoje em destaque mais um pouco do trabalho da artista Grizelda Sastrawinata, desta vez criado para o filme Home, do estúdio DreamWorks Animation, já em cartaz nos Estados Unidos e com estréia nos cinemas brasileiros para o início de abril. Confira!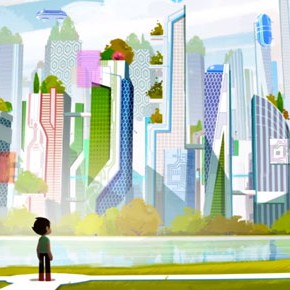 Foi liberado na noite de ontem o primeiro teaser trailer da série em animação Astroboy Reboot, uma adaptação do mangá de Osamu Tezuka, em produção conjunta entre Caribara Animation, Shibuya Productions e Tezuka Productions. Confira!