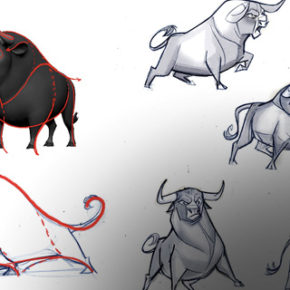 No ano passado nós destacamos alguns character designs criados por Sergio Pablos e Sang Jun Lee para o filme Ferdinand, do Blue Sky Studio. No entanto, à época eles havia divulgado apenas algumas artes. Agora podemos conferir a galeria completa, compartilhada por Sang Jun Lee em seu website pessoal.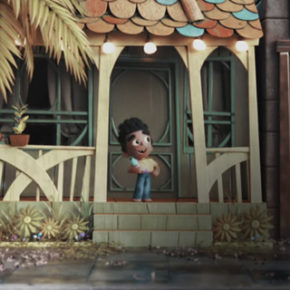 In my heart é um "music video" criado para o artista Ron Arts II , que lançou recentemente seu novo álbum "Love is Love".  A animação é do estúdio "Flooul Animation", mantido por Pedro Conti e Fernando Peque, responsáveis pela direção e produção. Lindo trabalho!  Confira: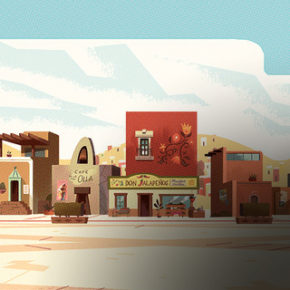 Os irmãos Justin e Josh Parpan, também conhecidos como "Parpan Creative" (DuckTales, Big Hero 6: the series, Gravity Falls, Mickey Mouse Shorts, Star vs. the Forces of the Evil, e outros), compartilharam diversas artes criadas para a série Victor and Valentino, do canal Cartoon Network. Visite Parpan Creative e conheça todos os incríveis trabalhos e toda a equipe de artistas...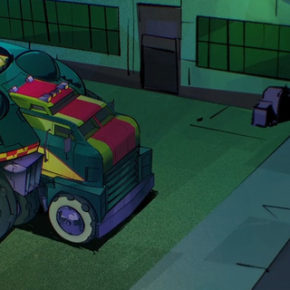 Andy Suriano, um dos criadores, diretor de arte, co-produtor executivo, roteirista e principal character designer na série Rise of the Teenage Mutant Ninja Turtles, transmitida pelo canal Nickelodeon, divulgou uma grande seleção de background designs de diversos episódios do seriado. Visite o Tumblr do artista e veja a galeria completa da primeira temporada.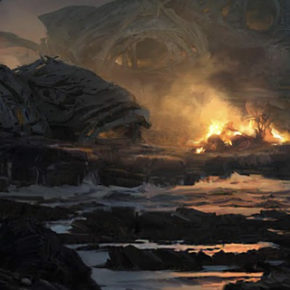 Destacando hoje uma aseleção de concept arts criadas por Seth Engstrom (Pacific Rim, Star Wars: The Force Awakens, The Mumy, Pirates of Caribean: Dead Men Tell no Tales, Jurassic World e outros) para o filme Star Wars: The Last Jedi (2017).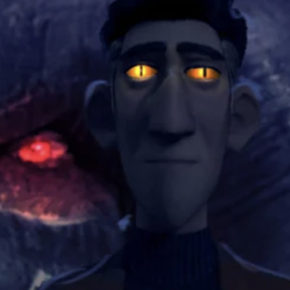 Hoje trazemos aqui para o THECAB uma seleção de artes do seriado TrollHunters, dirigido por Guillermo del Toro, produzido pelo estúdio DreamWorks e transmitido na Netflix. As artes abaixo foram criados por Alfonso Blaas, que trabalhou como Art Director/Color Artist nesta série. Confira!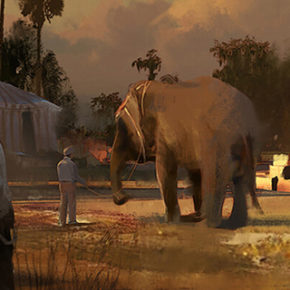 O artista John Park divulgou em sua página no Artstation uma incrível seleção de concept arts criada por ele para o filme Dumbo (2019), do Walt Disney Studio. Confira!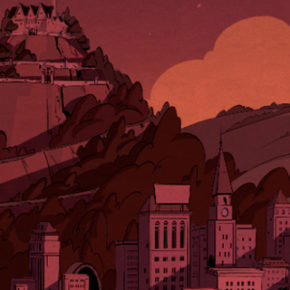 Destacando hoje uma seleção de background designs muito bacanas criados pelo artista Luciano Herrera para a série DuckTales, do estúdio Disney. Você pode ver muito mais dos trabalhos de Luciano visitando o website do artista, que também inclui trabalhos para as séries Green,Eggs and Ham, Ben 10, Bojack Horseman e outras. Confira!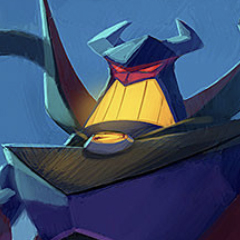 Na semana passada nos deparamos com algumas concept arts que o artista Ben Simonsen criou para alguns jogos da franquia Disney, como Cars 2: The Video Game, Cars 3: Driven to win e também Disney Infinity (Inside Out, Toy Story, Finding Dory e outros). Você pode ver mais trabalhos no Artstation e no website pessoal do artista. Confira!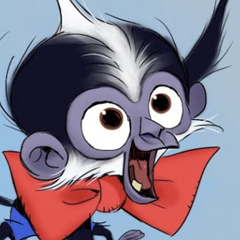 Mais uma vez trazemos aqui muitos ótimos designs criados pelo artista Daniel Fernandez Casas (Smallfoot, Klaus, The Grinch). Desta vez destacamos seus trabalhos para o filme Pets 2, do estúdio Illumination Entertainment.  Visite o blog do artista para ver a galeria completa de Pets 2 e muito mais. 
Trazemos hoje alguns ótimos designs criados por Jeremiah Alcorn (Alcorn Studios) para o seriado DuckTales, do estúdio Disney.  Em suas páginas no Tumblr e Instagram ele também compartilha vários desenhos (alguns deles abaixo) criados para merchandising de DuckTales e muito mais.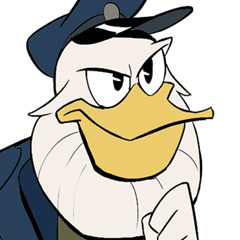 Hoje destacamos alguns trabalhos de character design criados pelo artista Tapan Gandhi, para o seriado  DuckTales, do Disney Television Animation. Você pode ver mais do histórico de Tapan visitando sua página do IMDB. Confira!